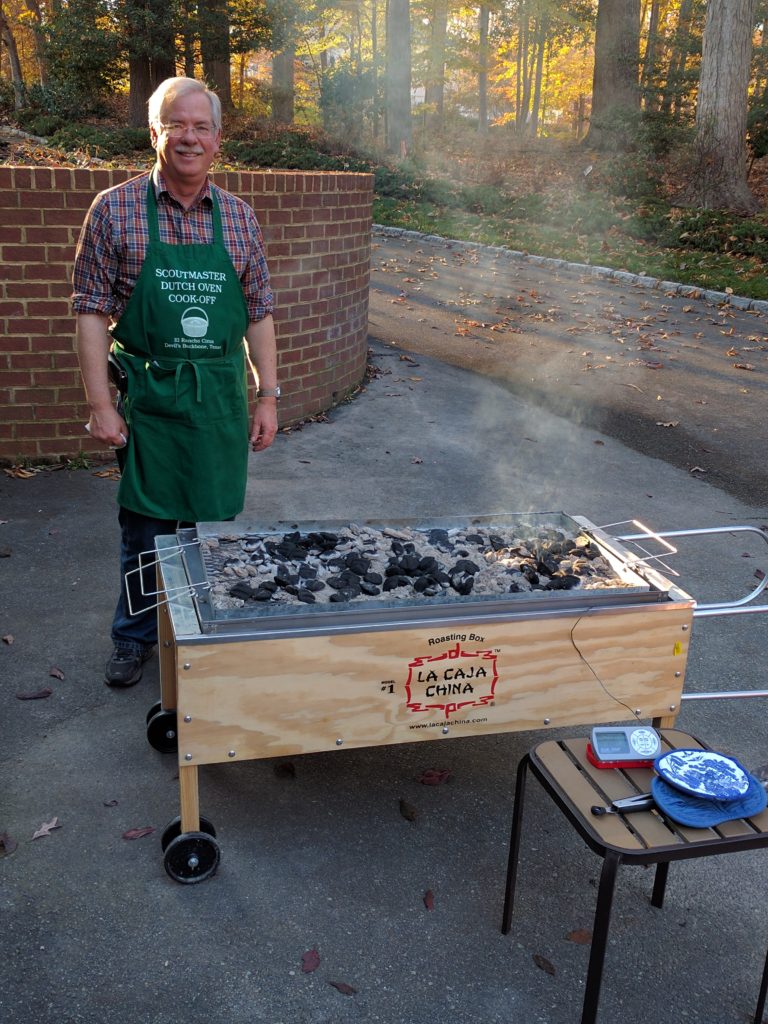 Cooking Thanksgiving turkeys in La Caja China.
I became interested in cooking when I helped my mother in the kitchen as a child and when I cooked on Boy Scout camping trips.  As an adult I mostly lived in Houston and Asia (Japan and Thailand), although now I live in suburban Richmond.  I have a lot of different pieces of kitchen equipment: Sous-vide, baking steel, Fourneau bread oven, MasterBuilt electric box smoker, etc.)and am very interested in trying new things, including foods (bacon, pitas, yogurt, etc.) that most people only buy in stores.  I have always liked pizzas and stuffed breads, which is why there are a number of recipes in the blog on regional styles of pizza.  I continue to be active in the Boy Scouts as an adult leader, which is why there are some camping recipes in the blog as well as instructions for how to make a cardboard box oven for baking on camping trips.
If you like something you see on the blog, please leave me a comment.