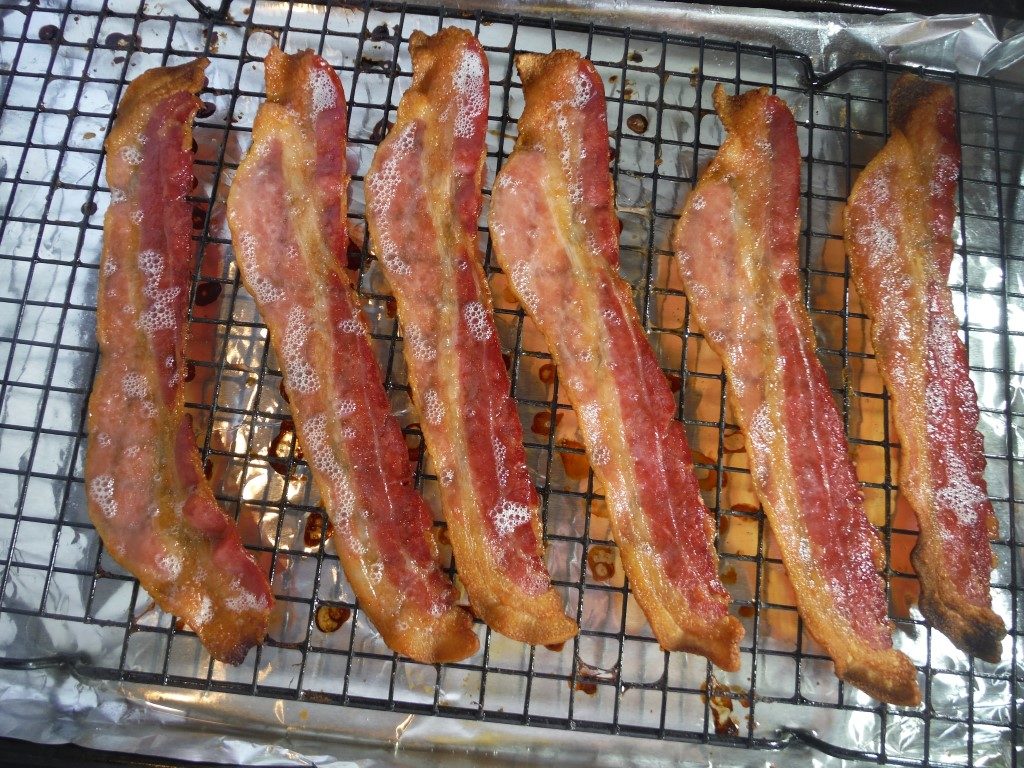 Lately, this has been my preferred way to cook bacon.  A sheet tray is much larger than a skillet, so it avoids the crowding and curling which is a problem with pan frying bacon.  Also, it is a slower and more even way of cooking the bacon, and does not require the constant surveillance of pan frying.
Line a baking sheet with aluminum foil for easy clean up, and insert a rack to allow the grease to drain off.  Spread the bacon on the rack so that each piece is separate.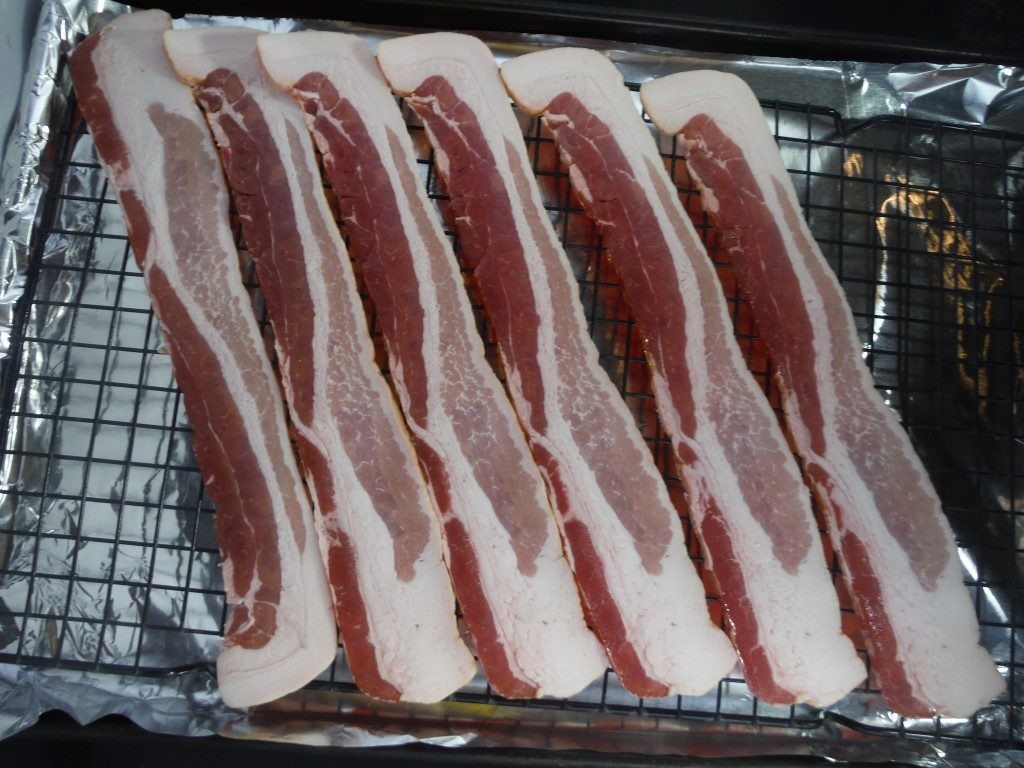 Bake at 400 degrees for 20-25 minutes, turning the pieces over at the half-way mark.