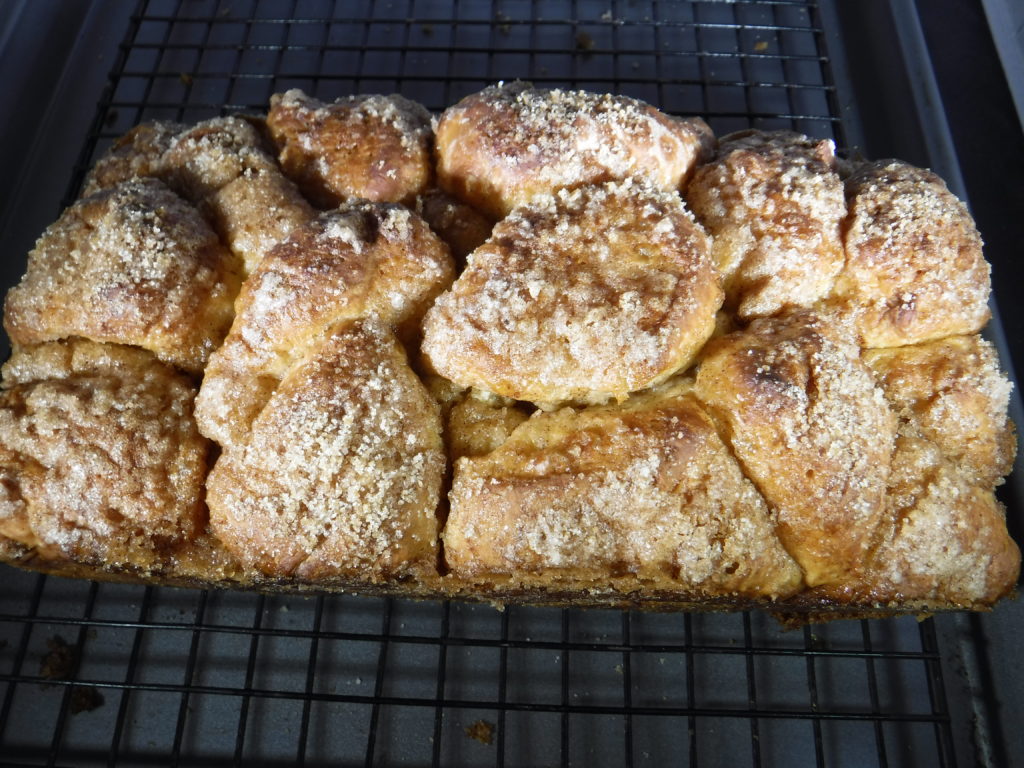 The staff of Food52.com raved about a monkey bread recipe in the cookbook Hot Bread Kitchen.  That was the starting point for this dish.  Instead of basing it on their challah dough recipe, I based it on Pain Brioche Commune because it was a recipe that I could start on Saturday afternoon, have rest overnight in the refrigerator, and bake fresh for breakfast on Sunday morning.  One strange bit of advice in Hot Bread Kitchen was to let the loaves cool in the pan before removing them from the pan onto a wire rack.  This is contrary to the usual advice to remove sticky items from the pan while sugars are still hot and fluid, and in fact, I had trouble getting the loaves from the pan, especially the second and cooler loaf.  I have accordingly corrected the instructions here.
I also cut the sugars in half from Hot Bread Kitchen, and it seems sweet enough.  If you want more sweetness, increase the sugar. I did not put raisins in this batch, but I think that would be a good addition, especially if they had been soaked in a bit of rum or fruit juice.
This recipe will make about 6 servings
1 batch Pain Brioche Commune
½ cup white sugar
½ cup packed brown sugar
½ tsp. cinnamon
1/8 tsp. nutmeg
Raisins (optional)
Butter for greasing the pans
Make a batch of Pain Brioche Commune through its first rise on the afternoon before they will be baked.  On a floured surface, form the dough into an 18 inch cylinder, and cut the dough into 1 inch pieces.  Cut the pieces crossways if they seem too big.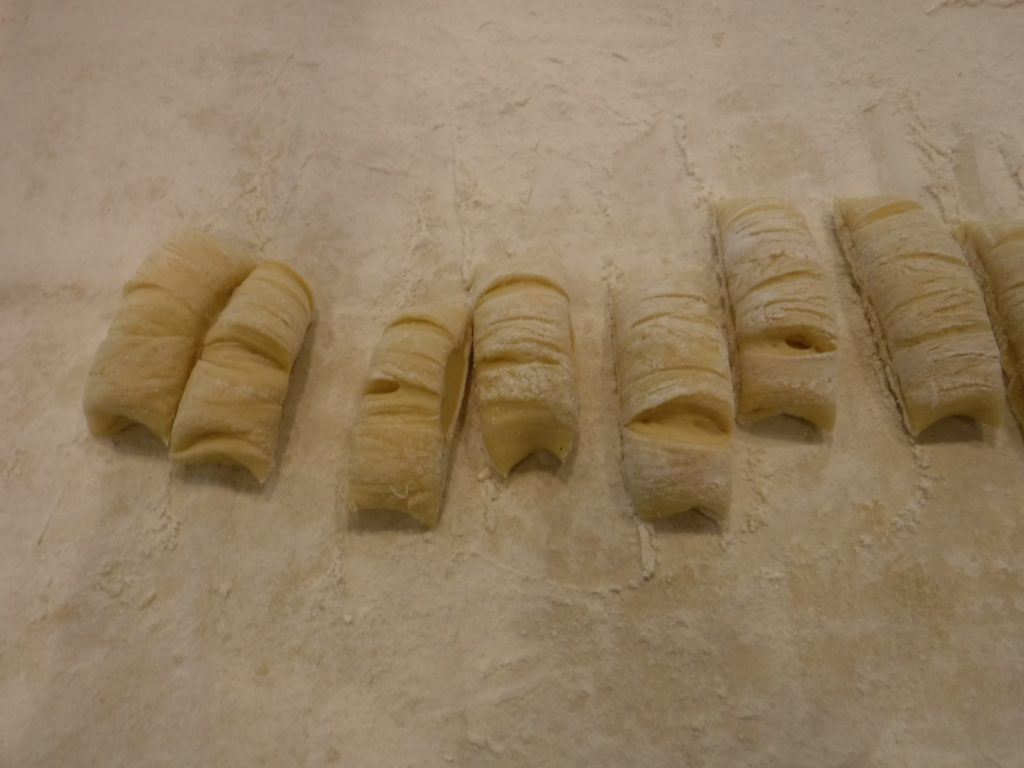 Liberally butter two 9 inch x 5 inch loaf pans.
Mix together the sugars, cinnamon, and nutmeg and spread the mixture on a rimmed cookie sheet.  Roll the individual pieces of brioche dough in the sugar mixture.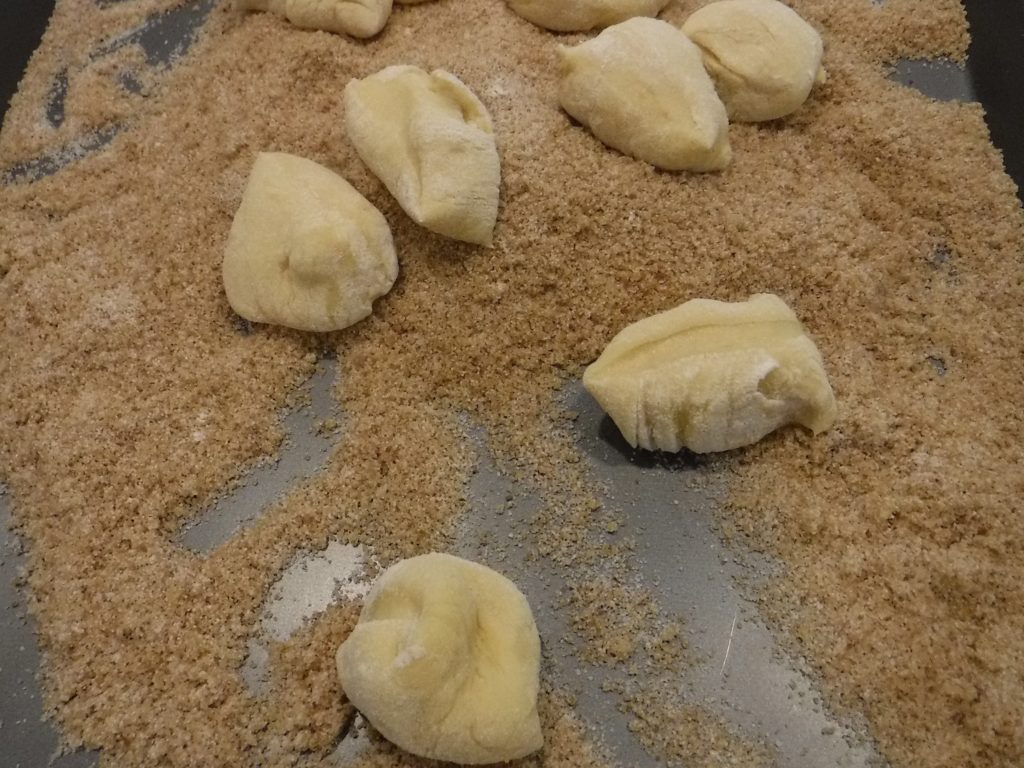 Sprinkle some of the sugar mixture in the bottom of the loaf pans.  Put the sugared pieces in the loaf pans, sprinkling some more sugar on top of each layer.  Optionally sprinkle some raisins in with the dough pieces.  Continue the put the sugared dough pieces in the pan and sprinkling them with sugar until all the dough and sugar is used up.  Cover the loaf pans with plastic wrap and put them in the refrigerator overnight.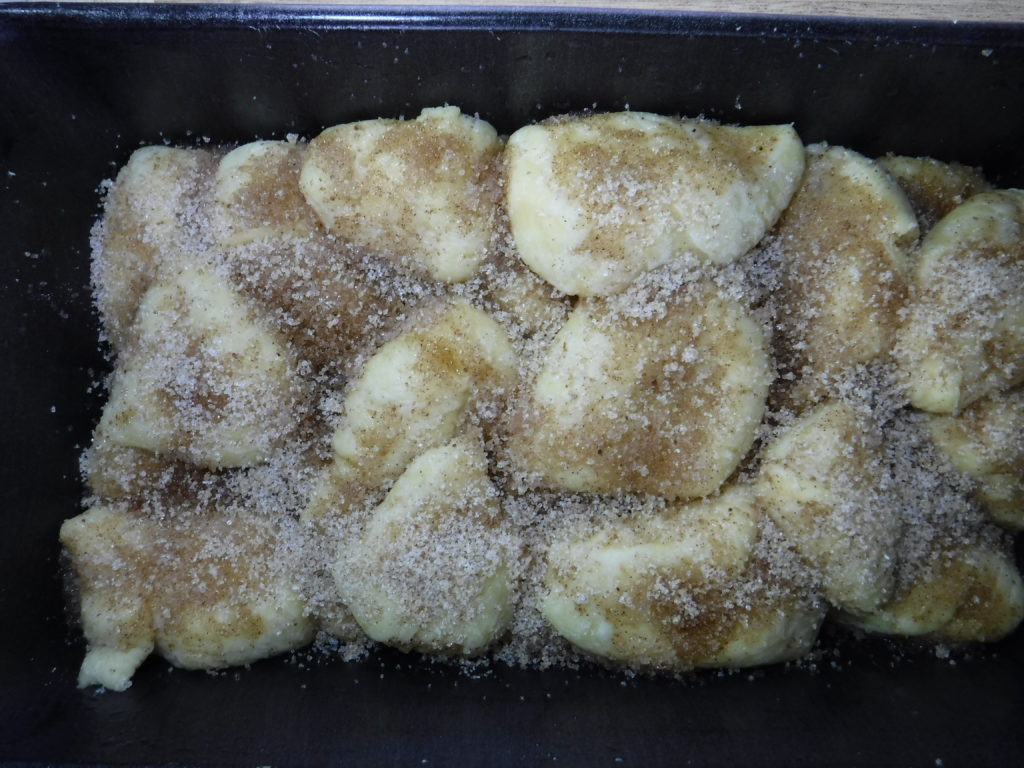 The next morning, preheat the oven to 350 degrees. While the oven is preheating, let the loafs warm on the kitchen counter. Bake for 25-35 minutes, until the loaves are golden and feel firm. Put a wire cooling rack in a cookie sheet. Remove the loaf pans from the oven, run a knife around the edges and immediately remove them from the pans while the sugar is still hot and liquid. Serve warm or at room temperature.