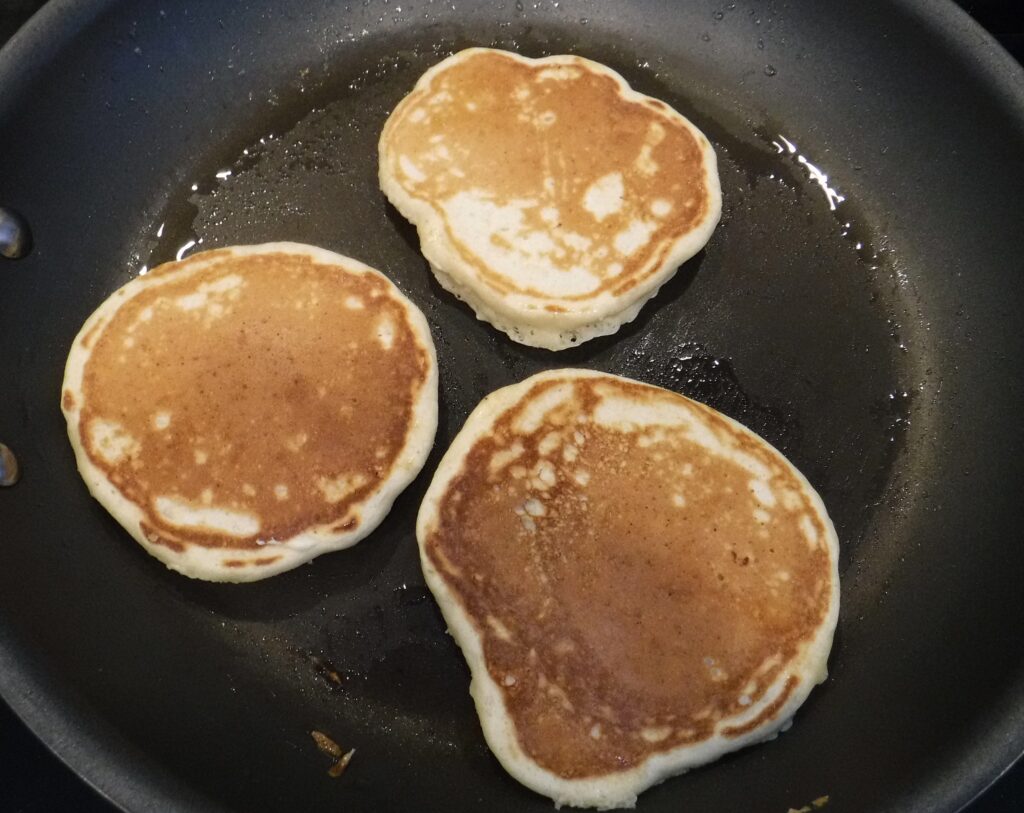 This recipe made 9 pancakes made out of ¼ cup each of batter.  That is enough for 2-3 people.  I used a third whole wheat flour to give the pancakes a fuller flavor.
2/3 cup all-purpose flour
1/3 cup whole wheat flour
½ tsp. baking soda
Pinch of salt
1-1/4 cups whole fat buttermilk
1 large egg
2 Tbs. salted butter, melted
In a large bowl, mix together the flour, baking soda and salt.  In a smaller bowl, mix together the buttermilk, egg, and melted butter.  Combine the wet and dry ingredients, mixing just until there are no dry bits.  Lumps are OK.  Use a quarter cup measure or equivalent sized scoop to portion the batter.  Heat a frying pan or griddle over medium heat and grease lightly.  Wait until the pan is fully warmed before starting to cook the pancakes. Put quarter cup sized amounts of batter in the pan.  I could fit three at a time in a 12 inch cast iron frying pan.  Cook the first side until bubbles appear on the top.  Then flip once and cook about half as long as the first side.  Hold the first batches in a warm oven while cooking the last batches.