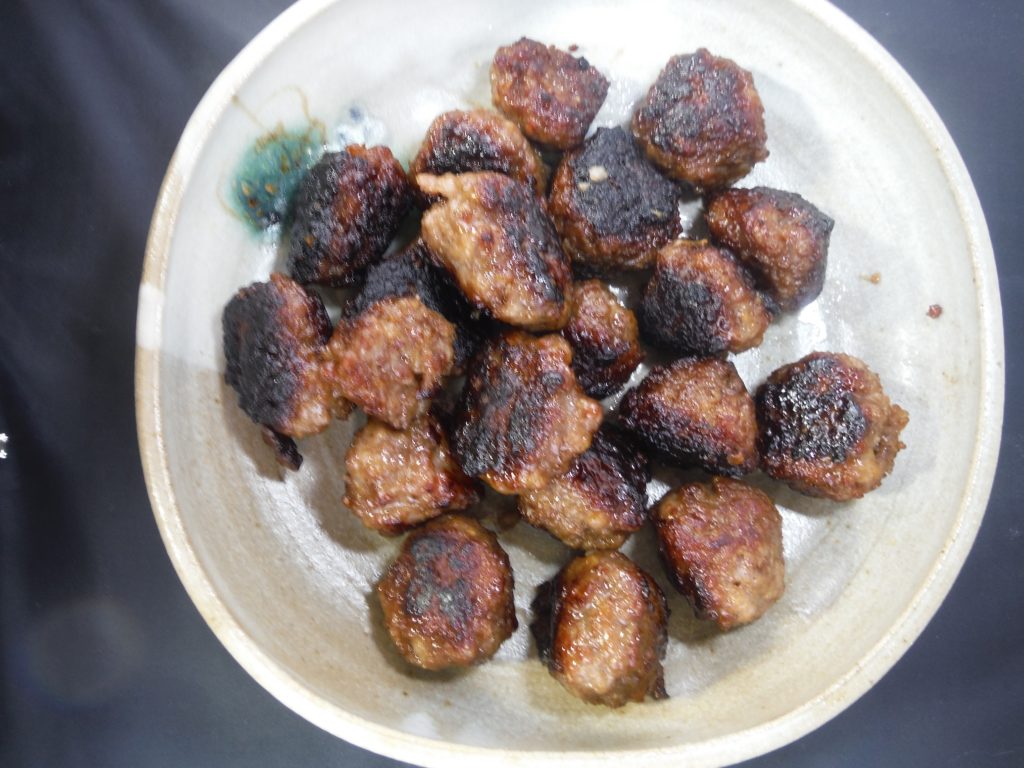 This recipe is adapted from www.wokandskillet.com and is a quick and easy way to get the taste of Chinese barbeque. Ground pork is mixed with sweet and savory ingredients, including five-spice powder. I served them tonight with rice and asparagus drizzled with a soy-balsamic glaze. I think they would be good with Chinese noodle dishes or in fried rice. Carol thinks it could be a tad less sweet. Don't go too far in that direction since part of the flavor is from the caramelization of the sugars in the meatballs.
2 tsp. honey
2 tsp. soy sauce
1 tsp. ketjap manis (or dark soy sauce)
3 cloves garlic, crushed
1 Tbs. cornstarch
2 tsp. brown sugar
1 tsp. Chinese five spice powder
½ tsp. salt
1 lb. ground pork
2 Tbs. vegetable oil
In a large bowl, mix together all the flavorings. Add the ground pork and mix well with the flavoring. Form into about twenty 1 inch meatballs. Heat the oil in a large skillet. Fry the meatballs until browned and cooked through.