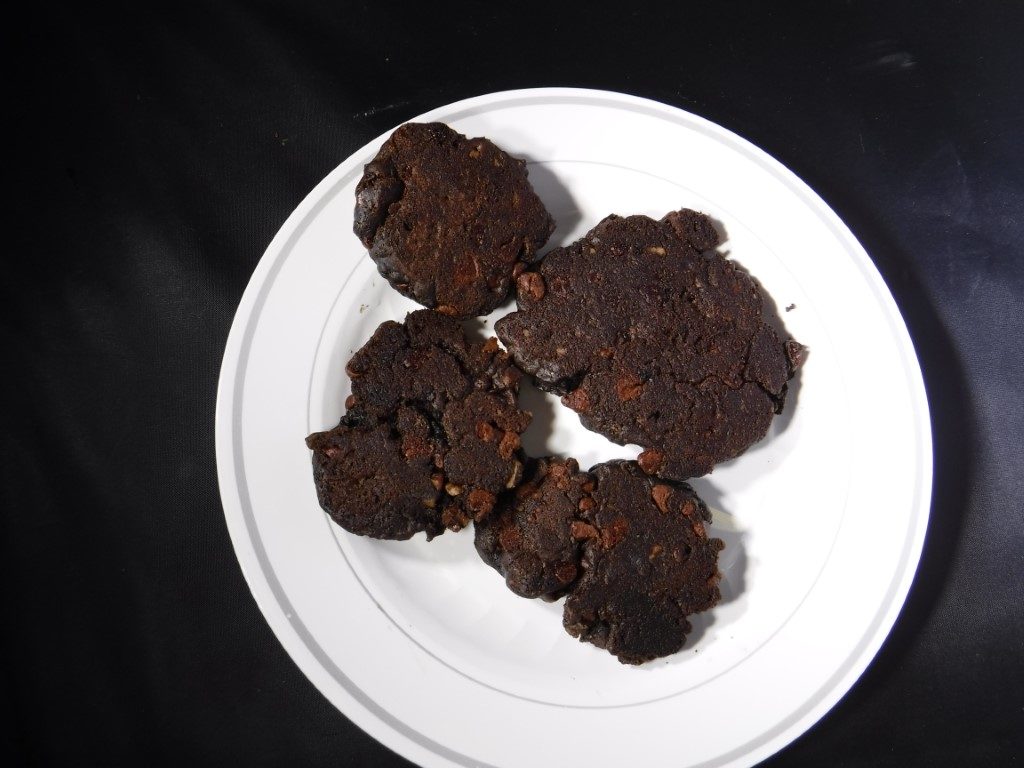 For this weekend's campout, I was looking for a dessert which could be baked in a frying pan over a stove, and I remembered these fry cookies, which I first made about 5-6 years ago.  I successfully made them at a Boy Scout Roundtable meeting as a hands-on program.  An advantage of these cookies is that they are completely backpack-able.  The ingredients are dry and completely stable and are mixed in camp with water and oil before being cooked.
Makes 4 servings of 3-4 cookies each.
¾ cup (3.25 oz.) all purpose flour
¼ cup unsweetened cocoa powder
1 tsp. instant coffee granules
¼ cup dark brown sugar
½ tsp. baking soda
¼ tsp. salt
½ cup mini-chocolate chips
¼ cup chopped hazelnuts
5 Tbs. plus 1 tsp. cooking oil, divided
4 Tbs. water
At Home
Combine the dry ingredients and mix well. Divide into 4 equal parts and place each part in a separate ziplock bag.  Package the oil with other vegetable oil taken on the trip.
In Camp
Combine 1 package of the mix with 1 Tbs. of oil and 1 Tbs. of water.  Mix well by kneading the ziplock baggie.   Hear is a picture of the dry ingredients (bottom) and after mixing with oil and water (top).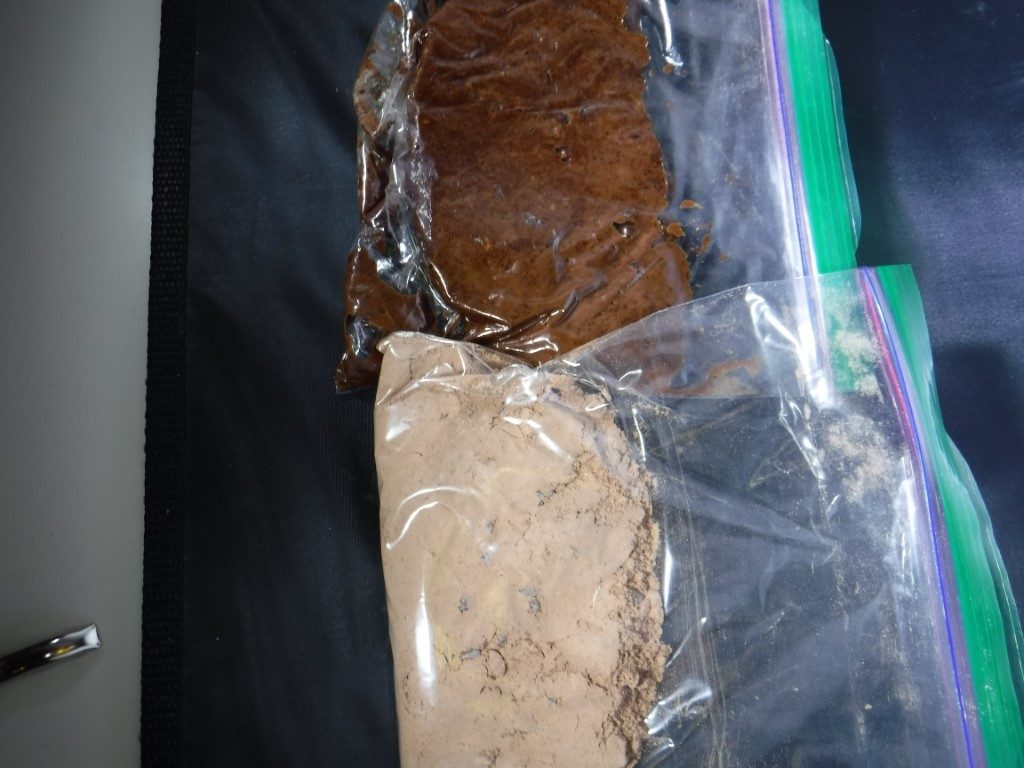 Put an additional tsp. of oil in a frying pan and heat on a medium-low flame.  Divide the dough into thirds, flatten each piece into a disk and drop into the frying pan.
Gently press each cookie down with a spatula.  Cook for about 3 minutes until the bottom browns.  Flip and cook the other side.  Cool for a few minutes before eating to avoid burns.
Follow the same steps for each of the other 3 bags of cookies when you are ready to eat them.
Notes
The same basic idea can be done with different flavorings as long as you maintain the balance of dry ingredients and wet ingredients.  For example, here are the ingredients for Ginger Nut Fry Cookies:
1 cup (4.33 oz.) all purpose flour
¼ cup dark brown sugar
½ tsp. baking soda
¼ tsp. salt
½ tsp. ground ginger
½ cup candied ginger, chopped
¼ cup chopped walnuts
5 Tbs. plus 1 tsp. cooking oil, divided
4 Tbs. water