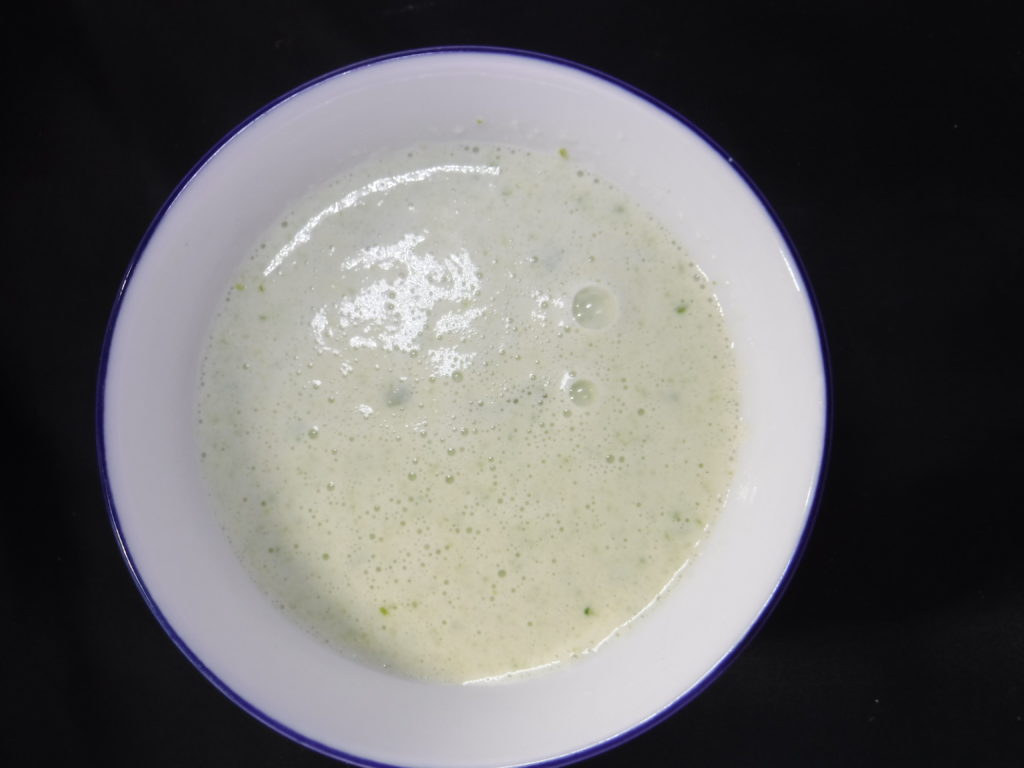 This easy and tasty cold soup is adapted from South African Cooking in the USA.  I chose to make it vs. some similar recipes since it did not call for any herbs which I did not have.  (On the other hand, some dill would have been good in it.)  I used a hothouse cucumber, but a conventional cucumber of the same size would have been fine if seeded.  This recipe makes about 1 quart of soup, which is 4 servings.
Plan ahead a bit so that the flavors can meld together in the refrigerator.
1 hothouse Cucumber (~12 oz.), peeled and coarsely grated
2 cups whole milk yogurt
1 large clove garlic, crushed
4 scallions, thinly sliced
¼ tsp. salt
Combine all of the ingredients in a deep bowl, and blend with an immersion blender. Refrigerate for at least 3 hours before serving.