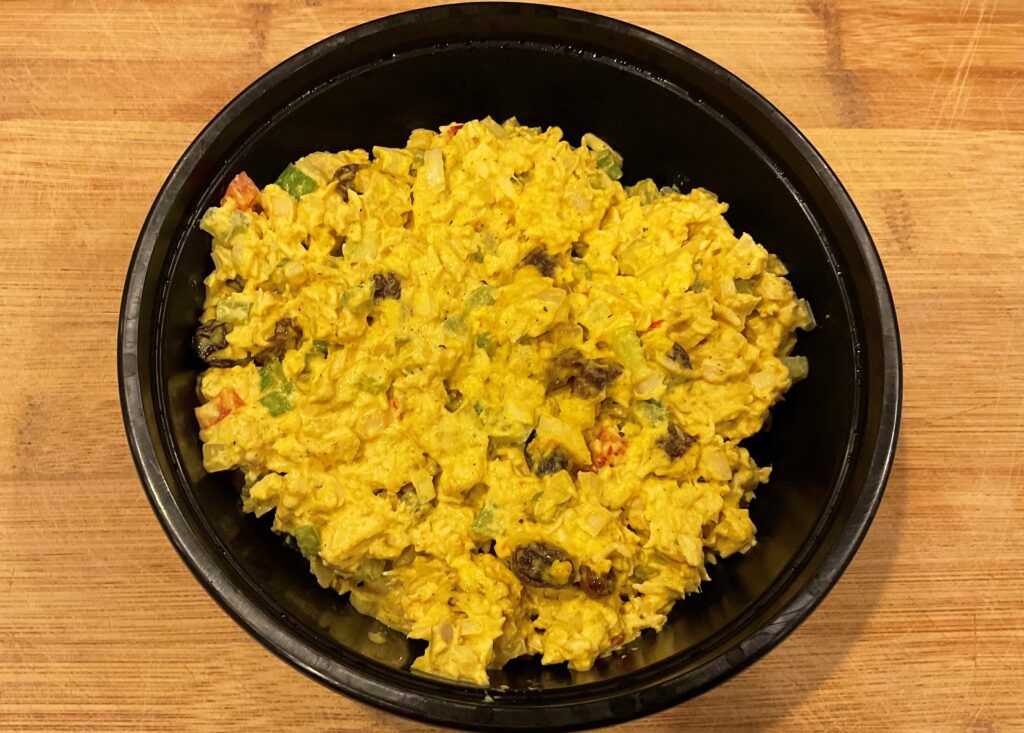 After Carol made chicken soup for a sick family member, we had leftover 2 boiled chicken breasts, and Carol asked for curried chicken salad for dinner. This is how I made it, based mostly on the version in The Best Recipe by Cook's Illustrated. This will serve 4 people.
2 cooked chicken breasts, diced
2 celery stalks, diced
¼ large onion, diced
1/8 red bell pepper, diced
¾ cup mayonnaise (I used the Japanese mayo Kewpie)
2 tsp. curry powder
1 Tbs. honey
1 Tbs. Thai sweet chili sauce
2 Tbs. fresh lemon juice
Salt and pepper to taste
Mix all the ingredients in a large bowl and add salt and pepper to taste. Serve as an entrée salad on a bed of lettuce or as a filling for a sandwich.