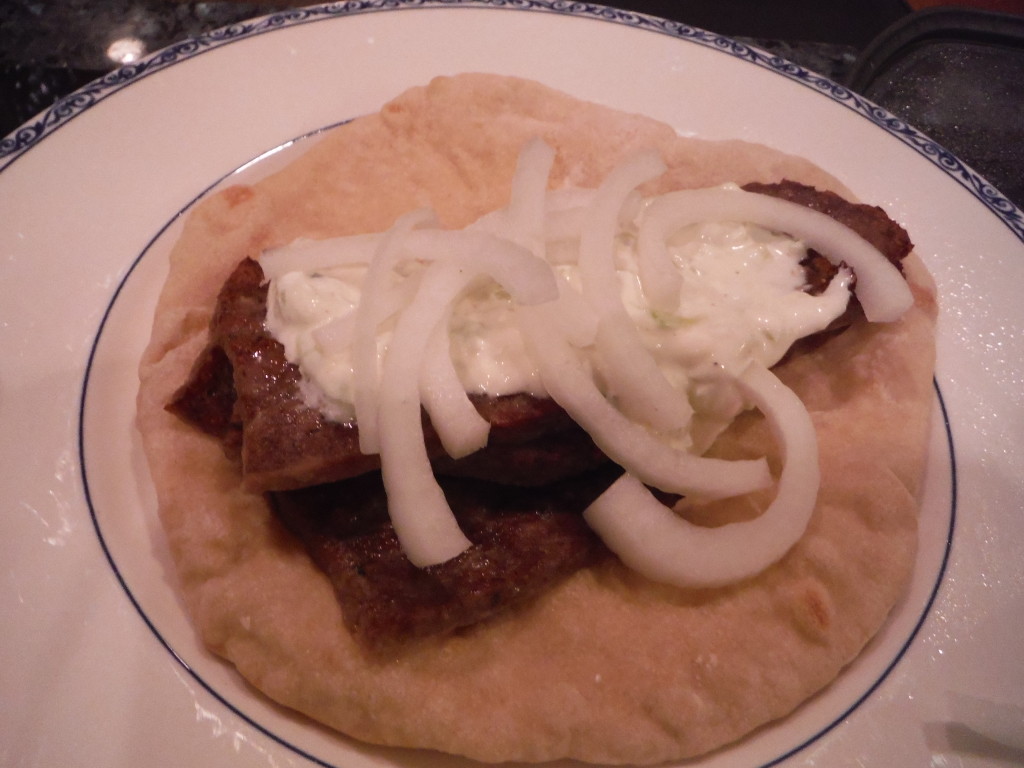 This is the third time I have made gyros at home, inspired by a recipe in www.seriouseats.com, which is my favorite cooking website.  I was thinking about what would be a good dinner for the first night of a week long canoe trip with my Scouter buddies to the Boundary Waters of northern Minnesota, and I realized that gyros would be good for this.  They are cooked once before being cooked a second time to make them crispy, and would therefore be highly stable.  They can be crisped up in a skillet (although a broiler works even better).  They are served with pitas, which are easily backpacked.  Prepared tzadziki sauce is widely available in supermarkets in plastic tubs (versus the glass and cans forbidden in the Boundary Waters).
Gyros can be made from beef, lamb, or a mixture of both.  In this case, I was working with what was available in bulk at Costco, and used 6 lbs. of 88/12 ground beef, and a 5 lb. boneless leg of lamb which I ground myself with the smallest die on my grinder.  For each pound of beef/lamb, here are the other ingredients which you need.
2 tsp. kosher salt
1/2 tsp. ground pepper
2 Tbs. fresh oregano leaves, or 1/2 tsp. dried
3 oz. bacon, diced small (I actually ground it since I had the grinder out already)
1/2 onion, coarsely chopped
1 clove garlic, crushed
Mix well together the ground meat with the salt, pepper, oregano, bacon, onion, and garlic.  The objective is to evenly distribute the seasoning.  Cover the meat and put in a refrigerator for at least an hour and up to overnight.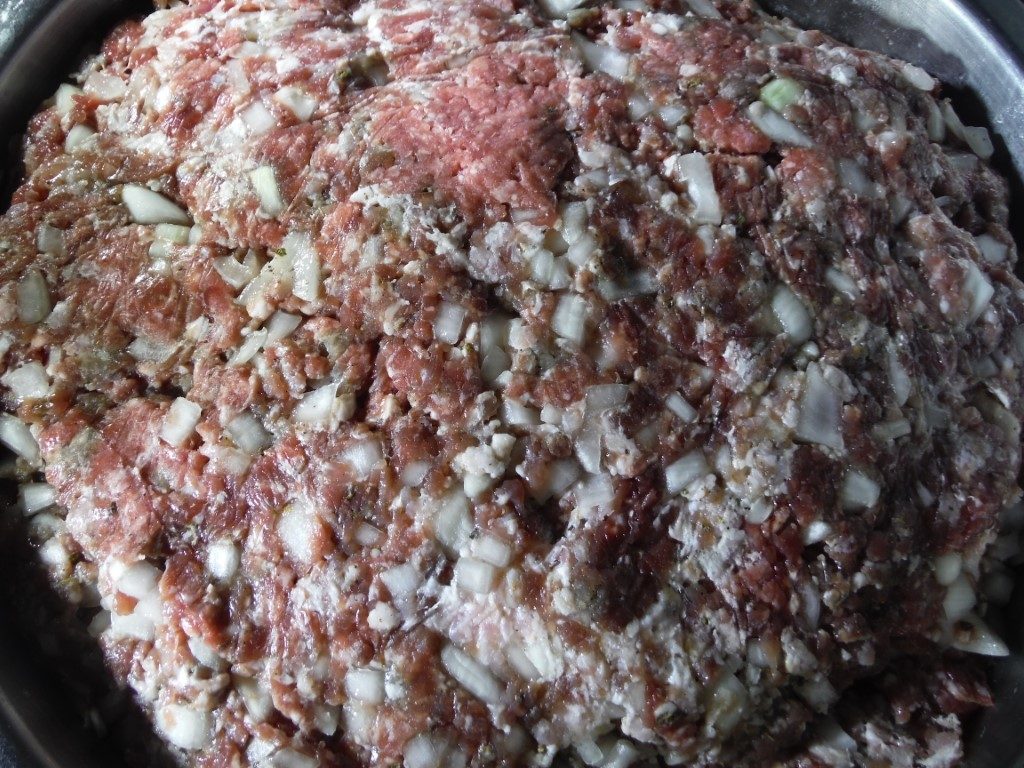 Preheat an oven to 300 degrees.  Line a cookie sheet with aluminum foil.
After the meat has rested, whirl in a food processor until the meat is a paste and the onions are finely chopped.  Process in batches as needed.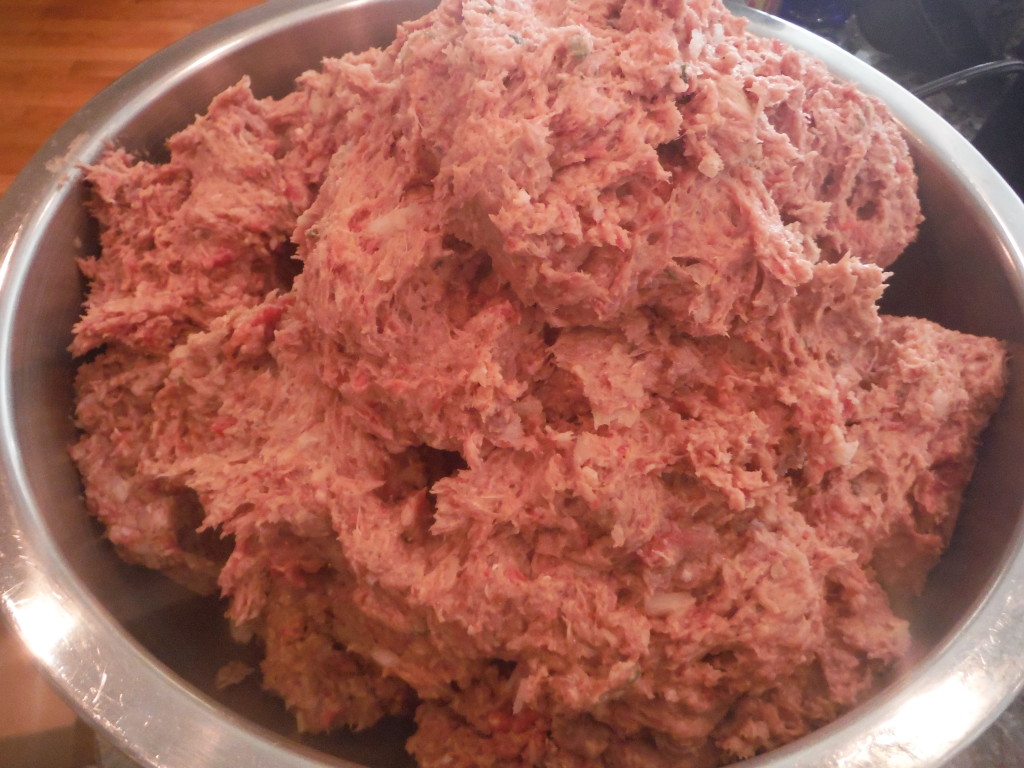 Form the meat into loaves which are rectangular and about 1-1/2 inches high.  A pound of meat will yield a loaf about 1-1/2 x 5 x 8 inches.  With 11 lbs. of beef/lamb, I made 6 larger loaves in 3 cookie sheets (i.e. each loaf contained nearly 2 lb. of beef/lamb).  I still kept the loaves to only 1-1/2 inches high so that they would cook thorough and would form slices of the right shape.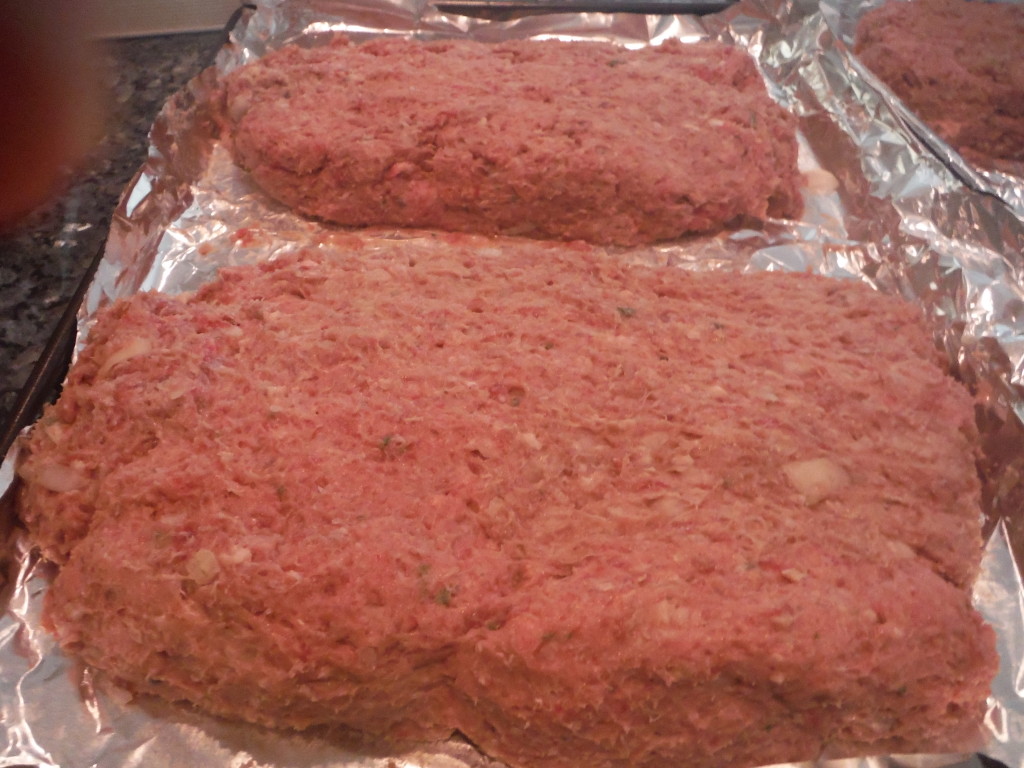 Bake in the oven until the internal temperature is 155 degrees, which is about 30 minutes for a 1 lb. loaf, and took almost an hour for the 2 lb. loaves.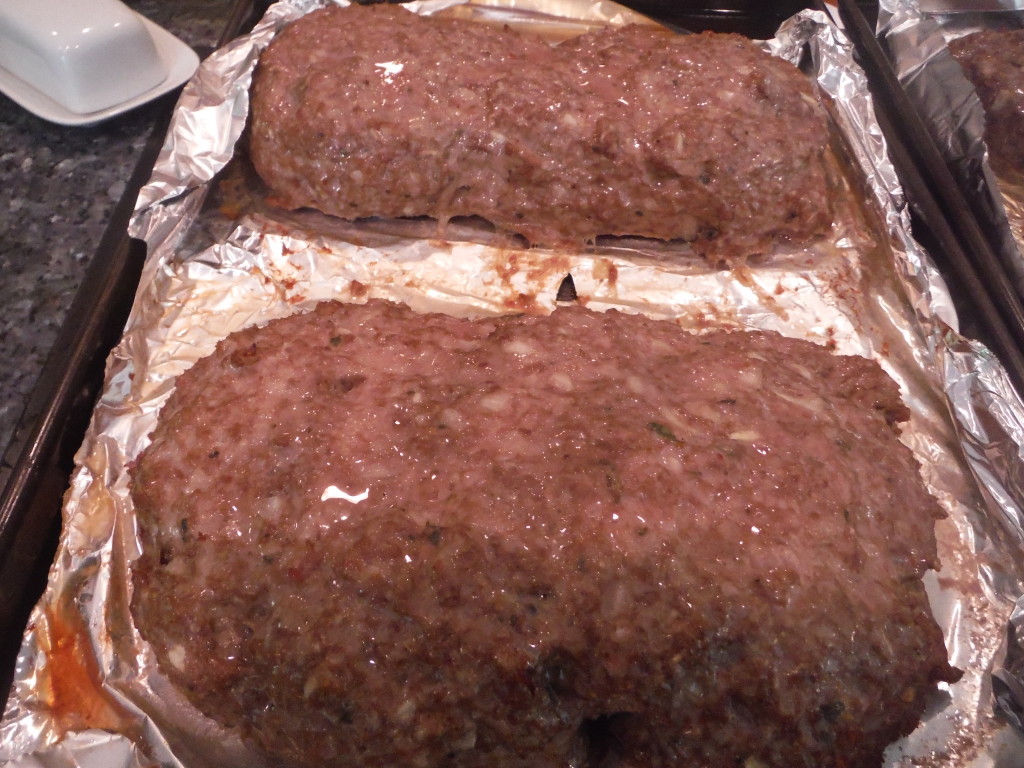 Allow to cool thoroughly, and then slice into 1/4 inch slices.
The original idea in Serious Eats is to broil the slices, until crispy, which takes around 2 minutes.  This works very well.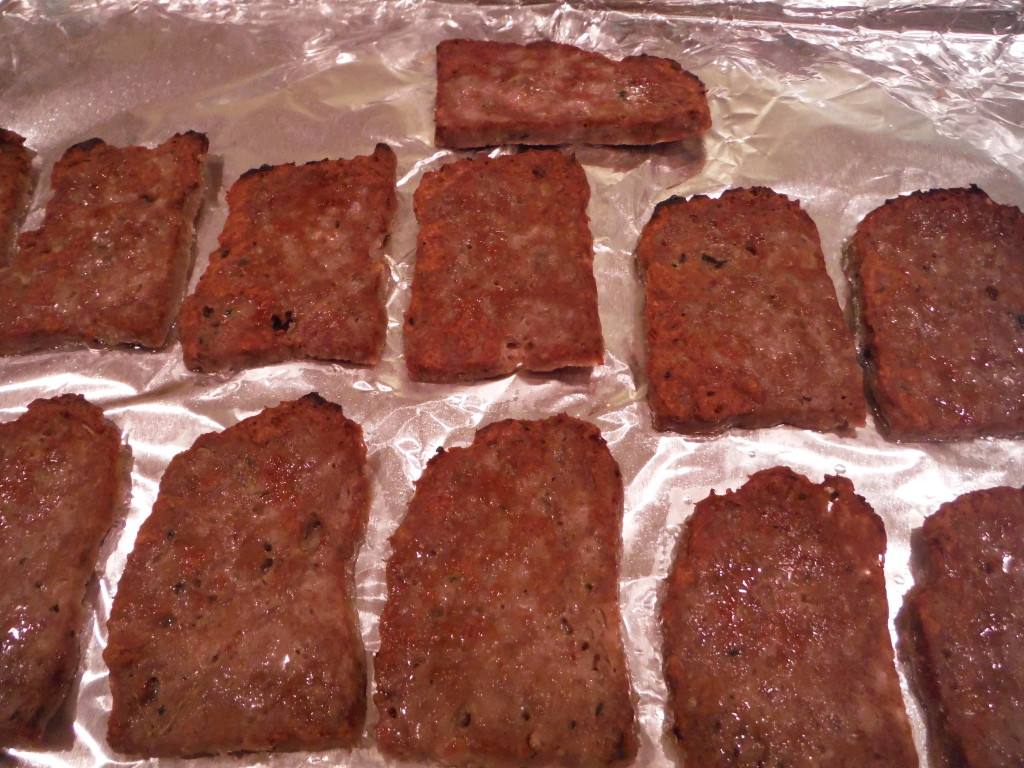 In a camping situation, the slices can be pan fried, preferably at a high heat.  Since the gyros are already cooked, the idea is to put them under high heat to crisp up the surface rather than to try to cook them through..