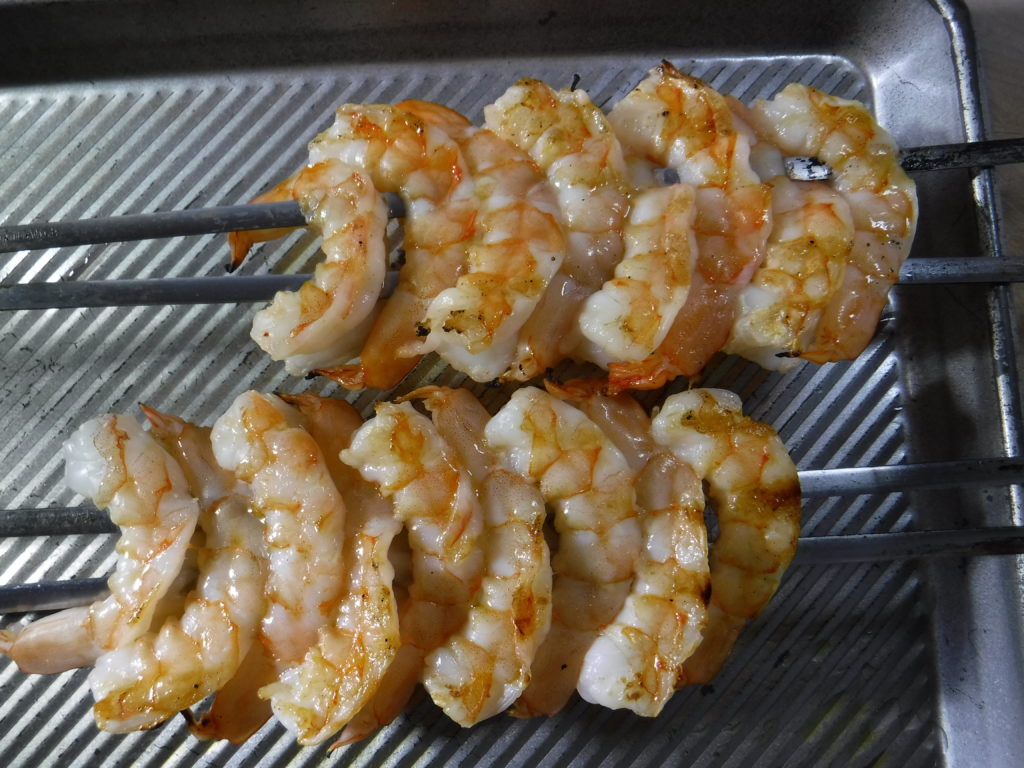 Treating shrimp with baking soda and salt before grilling them helps keep them juicy and helps them brown better. Just be careful about how much shrimp you have and adjust the salt quantity accordingly to avoid having it be too salty. Quantities below are for 1 lb. of shrimp and can be scaled up or down accordingly. I got this idea from Serious Eats.
1 lb. shrimp, peeled and deveined
Scant ¼ tsp. baking soda
Scant 1-1/4 tsp. kosher salt
½ tsp. sugar
1 clove garlic, finely chopped
1 Tbs. olive oil
Mix together the baking soda, salt, and sugar. Mix with the shrimp by hand. Lay the shrimp out next to each other on a flat surface, alternating head and tail to help pack them together. Place them on a two or more pairs of skewers. Suspend the skewers over a lasagna pan to air dry in the refrigerator for an hour.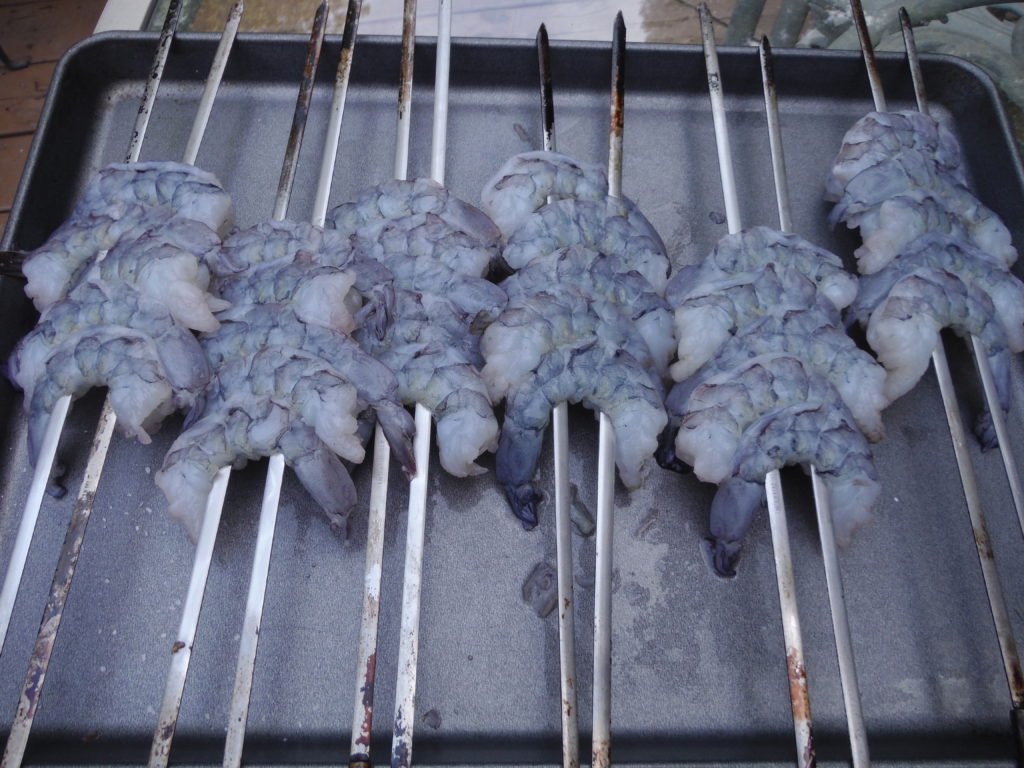 Mix together the chopped garlic and the olive oil. Before grilling the shrimp, brush them with the garlic oil.