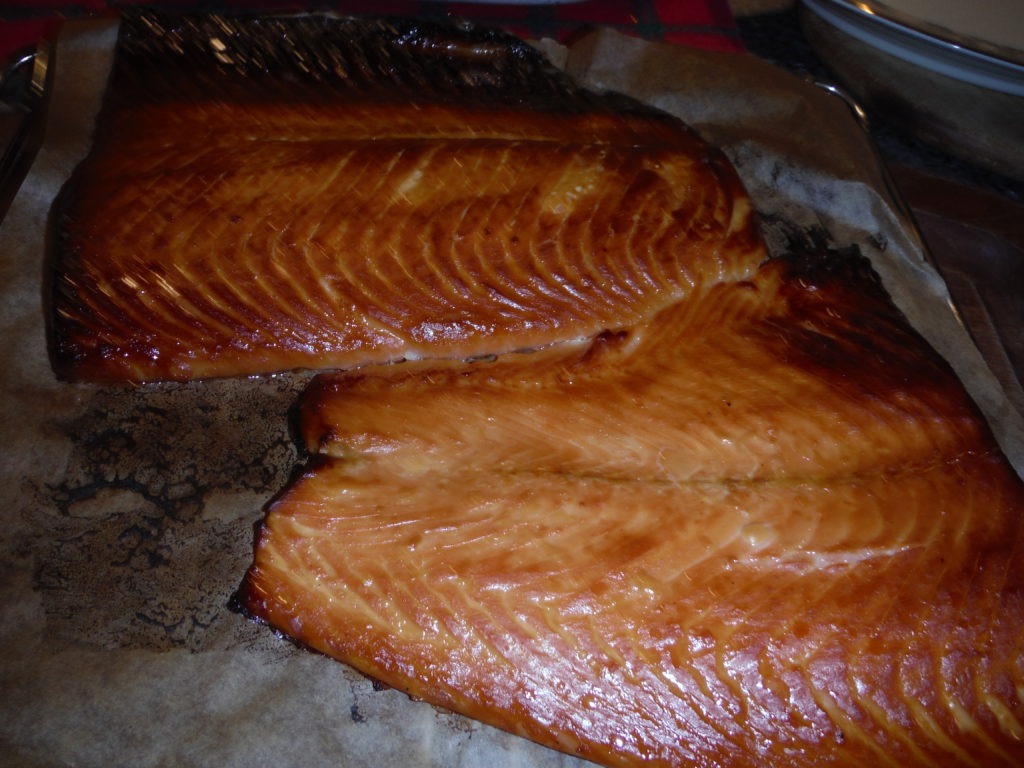 This is how I fixed the centerpiece of our Christmas Eve dinner this year. It is the combination of a Japanese marinade and American hot smoking, and it turned out very well.
3 lb salmon filet cut into two pieces
3/4 cup miso
4-1/2 Tbs sake
4-1/2 Tbs mirin
½ cup sugar
Mix together the miso, sake, mirin, and sugar and pour into a large ziplock baggie. Add the salmon filet, expel all the air, roll up the bag and zip it closed.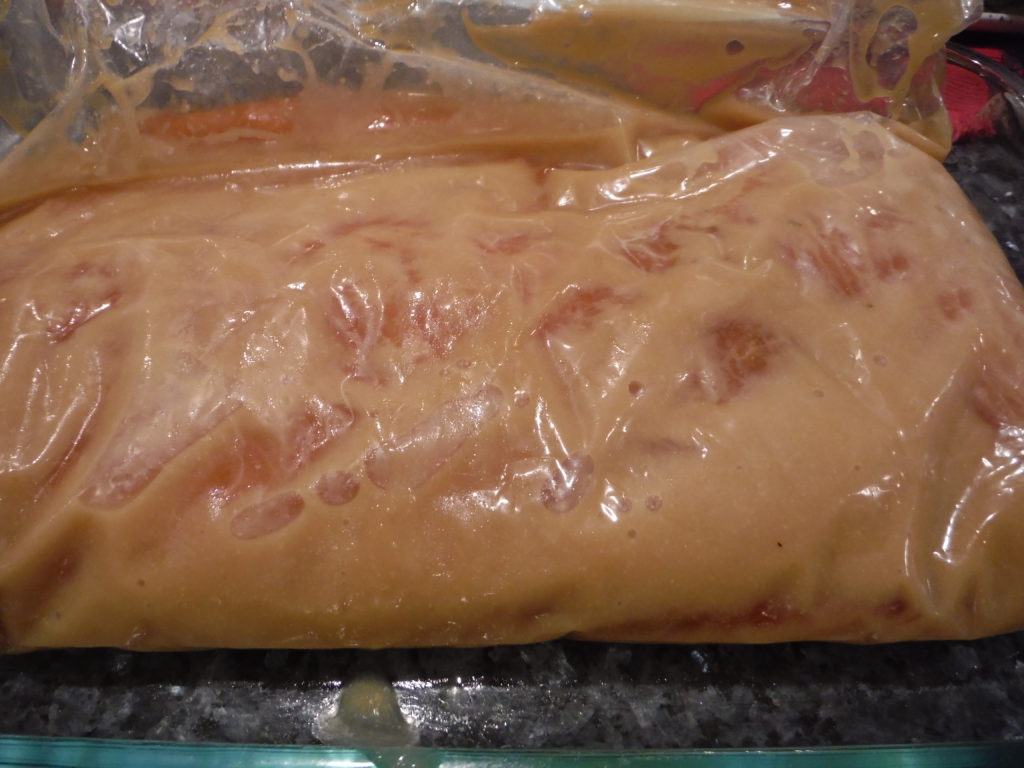 Marinate the fish for 48 hours, periodically turning it over to ensure that the fish is evenly in the marinade. The salt and sugar in the marinade will lightly cure the fish.
When ready to cook, quickly scrap off the marinade and also pat it with paper towels.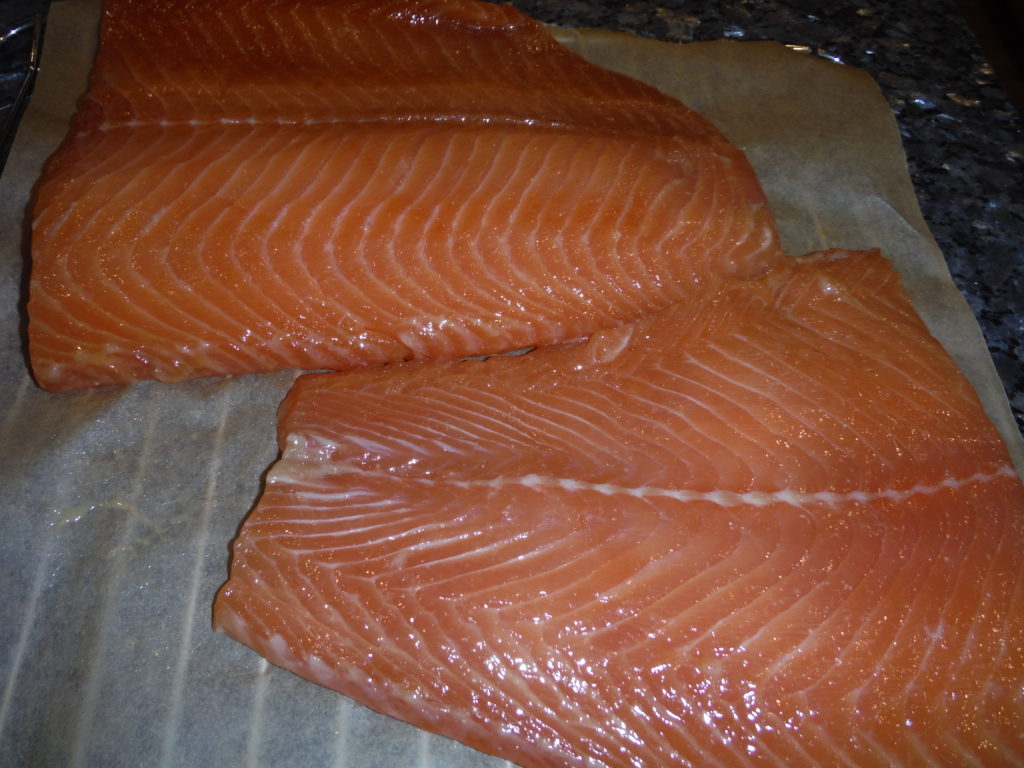 Place the salmon on baking parchment and then on one of the racks of an electric box smoker. I cut the fish into two pieces so that it would fit on one rack. Heat the electric box smoker to 220 degrees. When it is at full temperature, add wood chips, and smoke the salmon for about an hour until the internal temperature reaches 140 degrees.
Heat the oven broiler. When hot, put the fish in the oven under the broiler for about 5 minutes until the surface is nicely browned. Serve and enjoy.