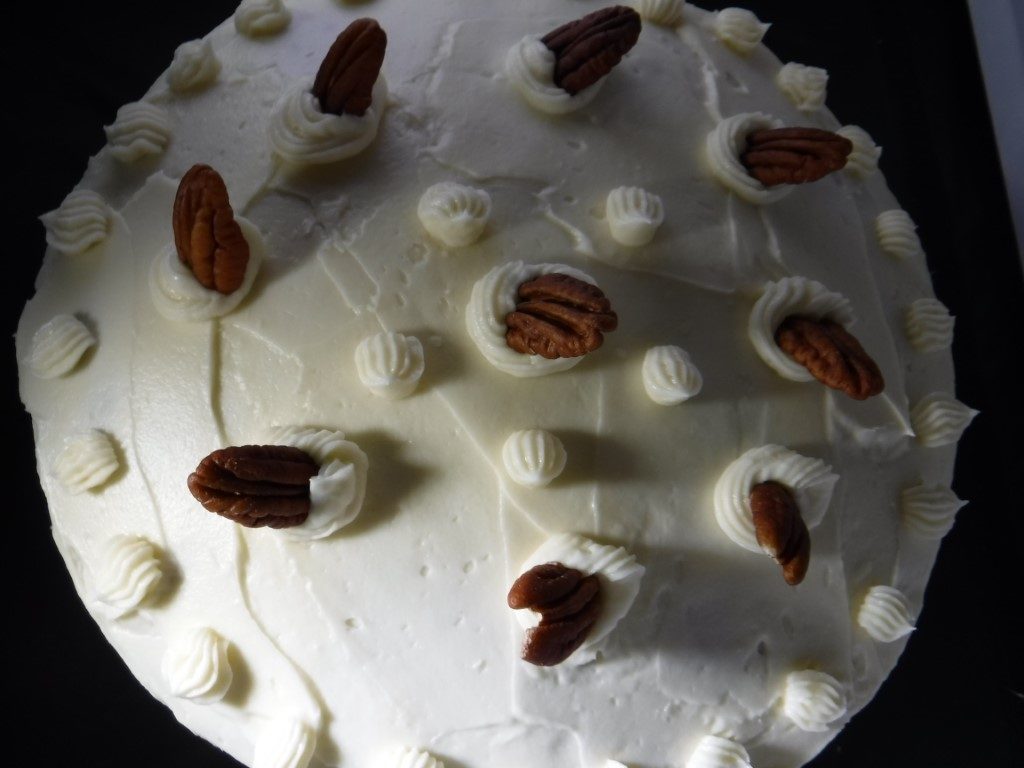 We made this traditional Southern cake for Amanda's birthday, and it was a hit.  The unusual part of the cake is that it contains some crushed pineapple and bananas in the batter, as well as pecans.  The frosting was good, but relatively soft due to the high butter content, so we stored the cake in the refrigerator.  This recipe was adapted from America's Best Lost Recipes from Cook's Country Magazine
Cake
3 cups all purpose flour
2 cups sugar
1 tsp. baking soda
1 tsp. salt
1 tsp. ground cinnamon
1 cup vegetable oil
3 large eggs
1 Tbs. vanilla extract
6 oz. crushed pineapple (from can packed in juice)
1-1/2 cups pecans, toasted and chopped
2 ripe bananas, peeled and chopped
Frosting
1 cup (2 sticks) unsalted butter, softened
4 cups confectioners' sugar
16 oz. cream cheese, cut into 8 pieces and softened
1-1/2 tsp. vanilla extract
Pinch salt
Whole pecan halves for garnish, optional
Preheat the oven to 350 degrees.  Grease 3 9-inch cake dishes.  (Baking parchment on the bottom is good if available.)
In a large bowl, whisk together the dry ingredients (flour, sugar, baking soda, salt, and cinnamon).  In a separate bowl mix together the wet ingredients (oil, eggs, and vanillas extract).  Combine the wet and dry ingredients and mix together.  Fold in the pineapple, pecans, and bananas.  Divide the batter over the three pans and bake until the cakes are cooked through as tested by a toothpick, about 25-30 minutes.  Remove from the oven and cool in the pan for 10 minutes, and then remove the cakes from the pan and cool completely on a cake rack.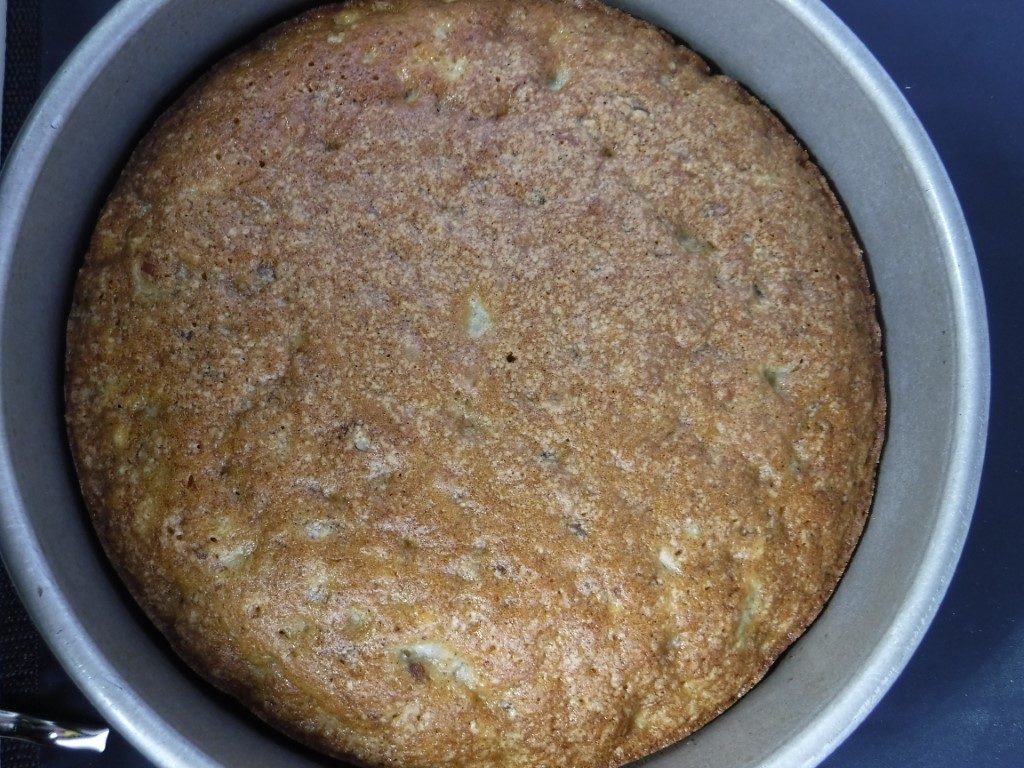 To make the frosting, cream together the butter and confectioners' sugar until fluffy, about 2 minutes.  Add the cream cheese, a piece at a time, and beat until incorporated.  Beat in the vanilla and salt.  Store the frosting (which will be soft) in the refrigerator until ready to use.
Frost the first layer with about 1-1/2 cups of frosting, and repeat for the second layer.  Use the rest of the frosting to frost the top and sides.  If desired, garnish the top with dabs of frosting and with pecan halves.  Store the cake in the refrigerator until serving.