This is an adaptation of a recipe from the Wall Street Journal for a Puerto Rican variation on roast turkey.  Essentially, it is the same marinade as would be used in Puerto Rico for lechon (roast pig).  I roasted a pavochon for Thanksgiving in the Cuban roasting box (La Caja China) along with two plain turkeys.
This same marinade also works well on smaller birds.  I tried it out on a Cornish game hen before using it on a turkey for a family Thanksgiving.  It was great on the Cornish game hen, which I cooked the same was as the Garlicky Cornish Game Hen posting.
2 cups canola oil
1/2 cup achiote or annatto seeds (red seeds available at Latin American or international supermarkets)
1/3 cup salt
1/2 cup fresh oregano
1 bunch cilantro
1/2 cup chopped sweet pepper
1/3 cup garlic
1/2 cup yellow onion
16 lb. turkey.
First make achiote oil by putting the oil into a pot, bringing it to a soft boil, adding the achiote seeds, turning off the heat and allowing the seeds to steep in the oil for 10 minutes before straining out and discarding the seeds.  Cool the achiote oil to room temperature and be careful that the achiote oil will stain.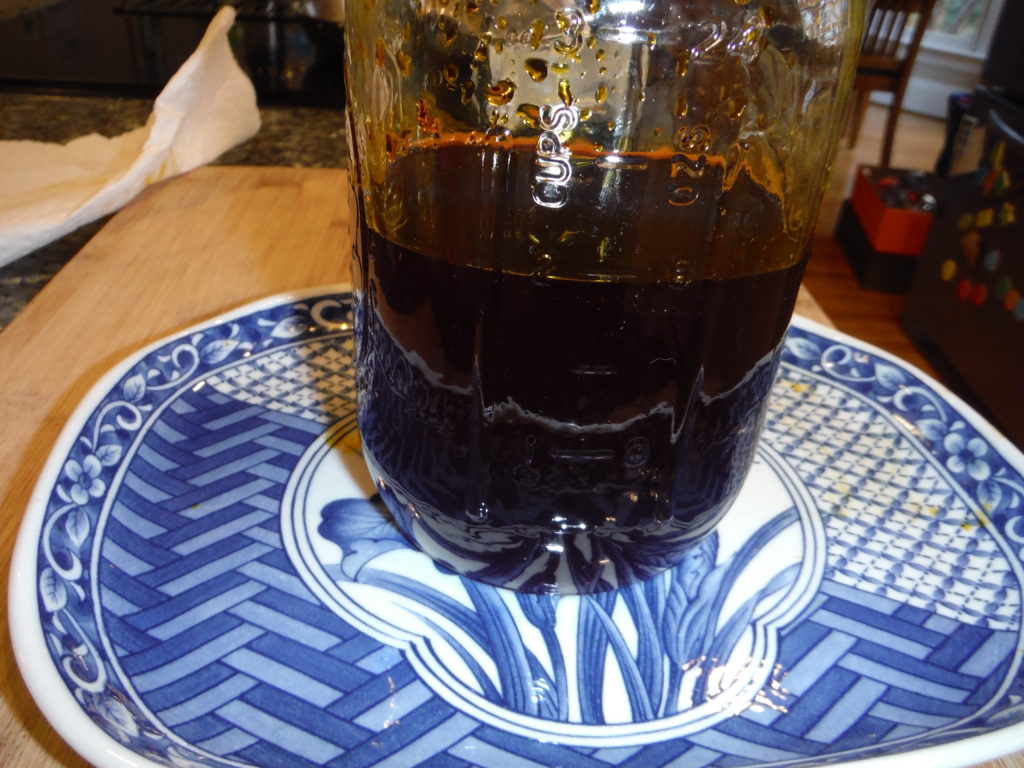 Make the marinade by combining together the salt, oregano, cilantro, sweet pepper, garlic, and onion in a food processor and wizzing it into paste.
Combine with 2 cups of the achiote oil.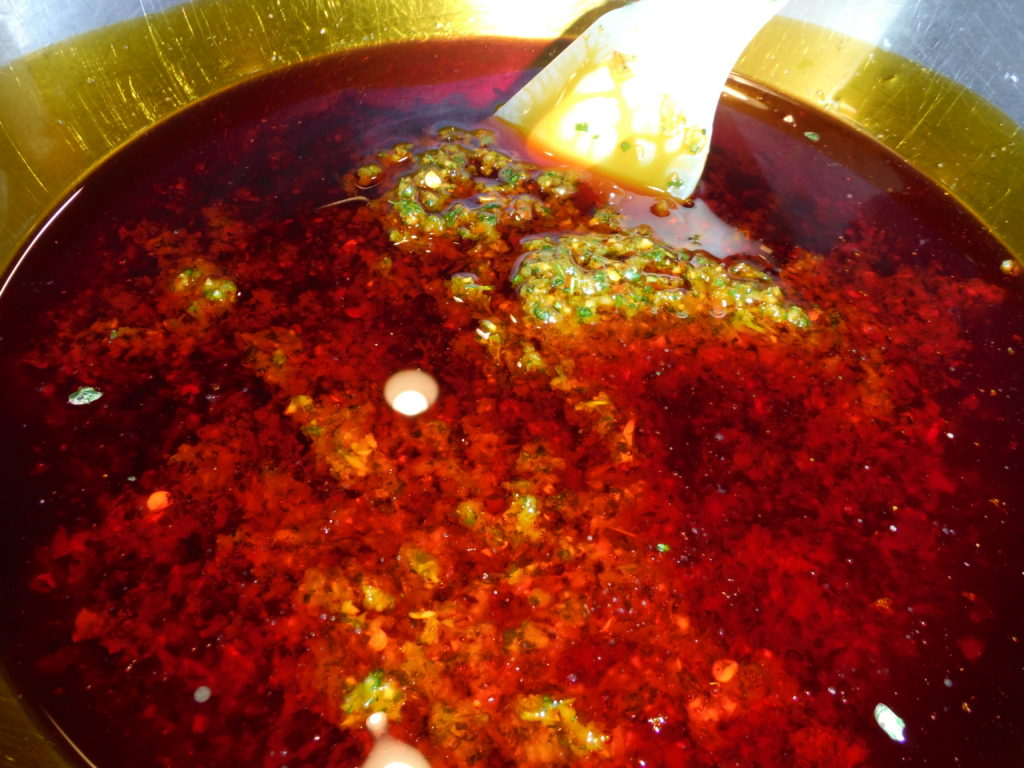 Spatchcock the turkey and rub all over with the marinade.  Marinade in a refrigerator for 1 to 8 hours in a large ziplock baggie (2.5 gallons).
Roast the pavachon in La Caja China or a conventional oven for about two hours.  In La Caja China the first hour is spent cut side up and the second hour is spent skin side up.  The pavochon is done when a probe in the breast reaches 155 degrees.