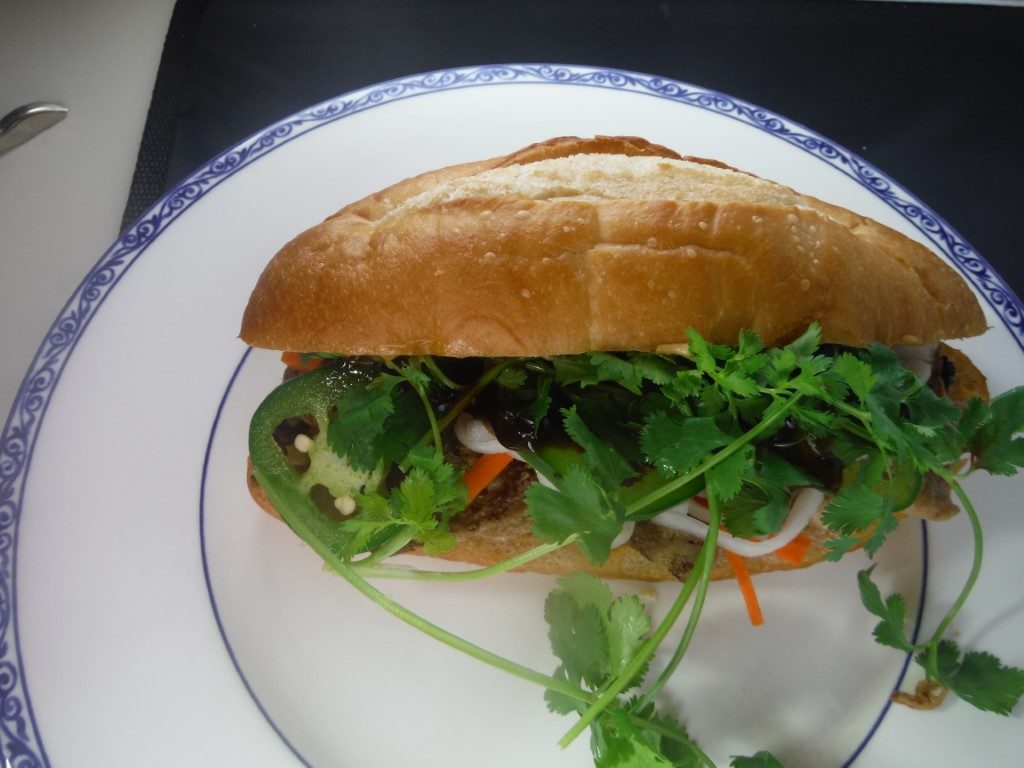 Fusion cuisine at its finest!  We had some left over Skillet Pork Bulgogi, and used it in a bahn mi, which made an excellent lunch.
French bread roll
Sriracha mayonnaise
Vietnamese Pickled Daikon and Carrot
Jalapeno slices
Cilantro
Hoisin sauce
Slice most of the way through the bread roll.  Spread Sriracha mayonnaise on both surfaces of the bread.  Add in sequence to the bottom layer of the bread the bulgogi, pickled daikon and carrot, jalapeno slices, cilantro, and hoisin sauce.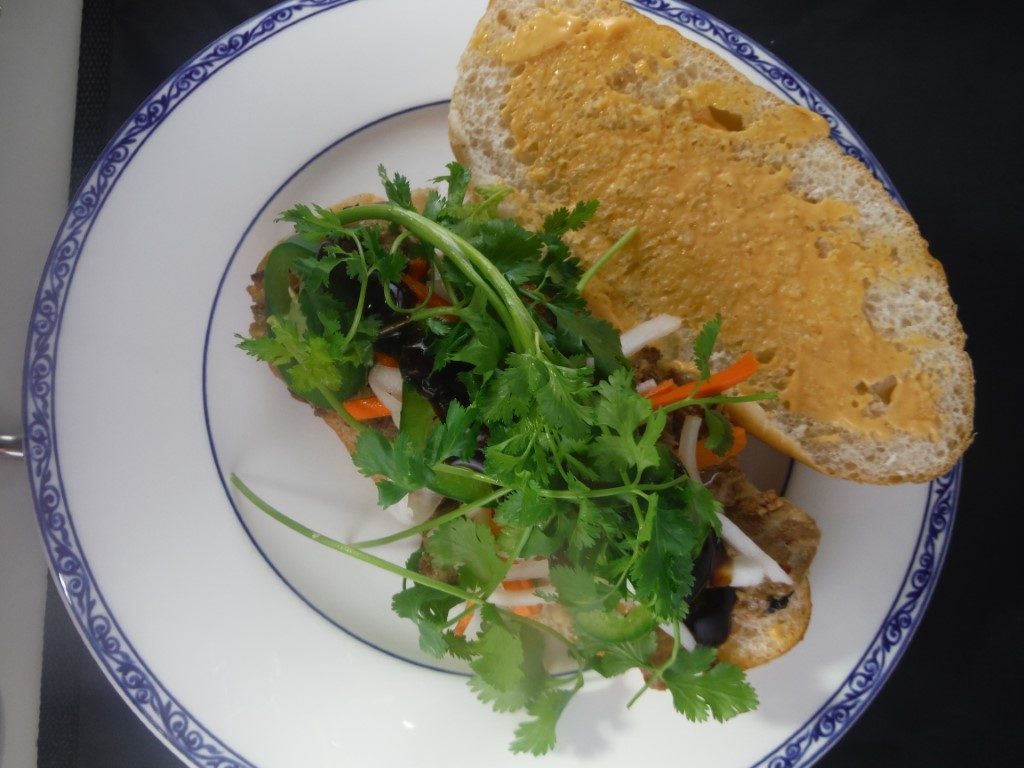 Enjoy.