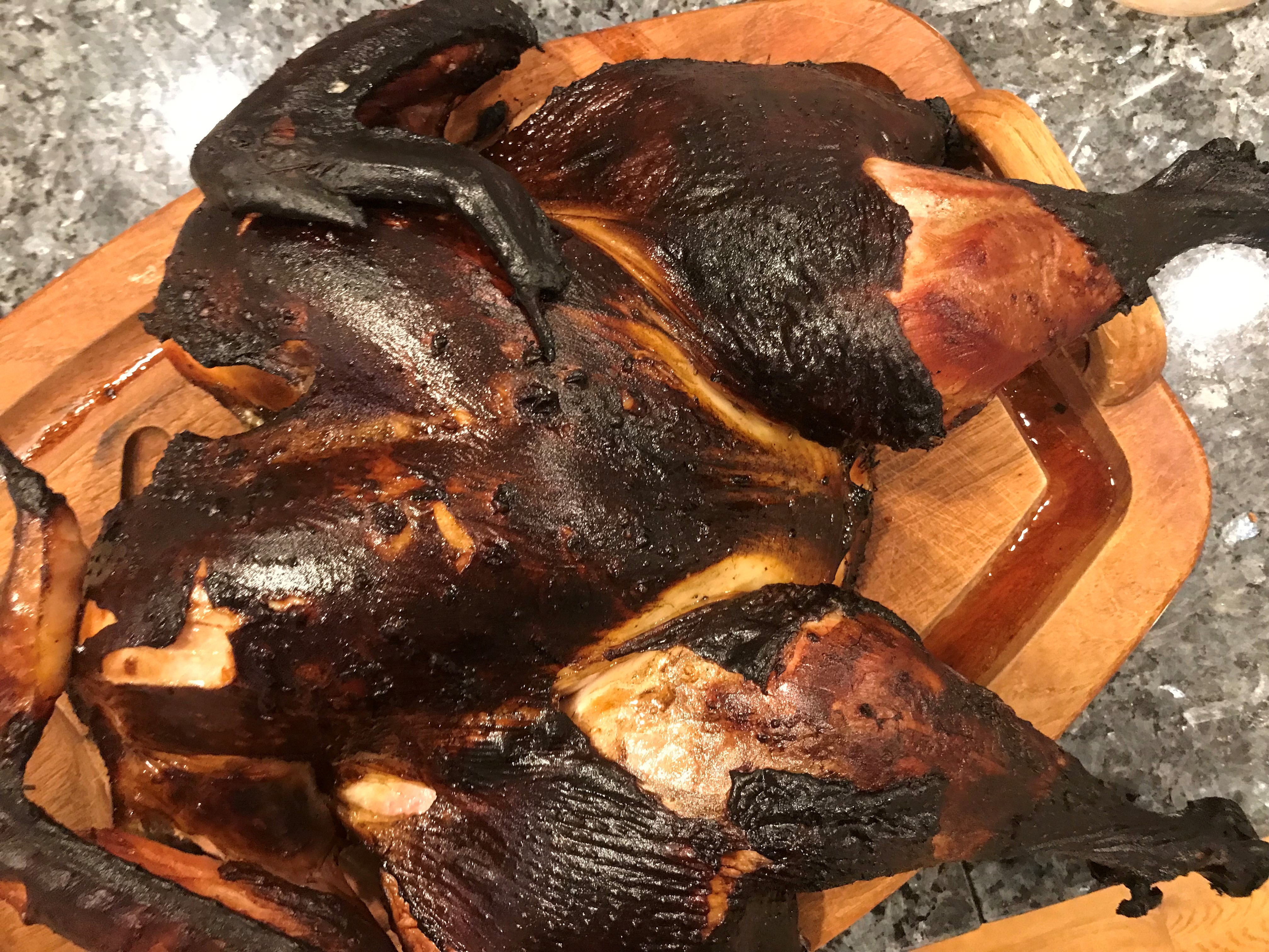 For Thanksgiving this year, I smoked a 16 lb. turkey in my Big Green Egg and it turned out very well.
The day before Thanksgiving I spatchcocked it, and used the backbone and neck to make turkey stock for Easy Poultry Gravy. I then marinated the turkey in a 2.5 gallon ziplock baggie with 1.5 recipes of the marinade for Greasy Little Birds (aka Apple Smoked Cornish Game Hens).
On Thanksgiving, I removed the turkey from the marinade about 2:30 p.m. and dried it with paper towels and a fan. I started the charcoal in the Big Green Egg about 3:00 p.m. and added the turkey with a deflector insert and a temperature probe about 3:30 p.m. It took about 100 minutes to get the breast to 150 degrees. (My target temperature for the Big Green Egg was 450 degrees.) I let the cooked turkey rest for about 20 minutes covered with aluminum foil before cutting it. The turkey was moist and tasty.