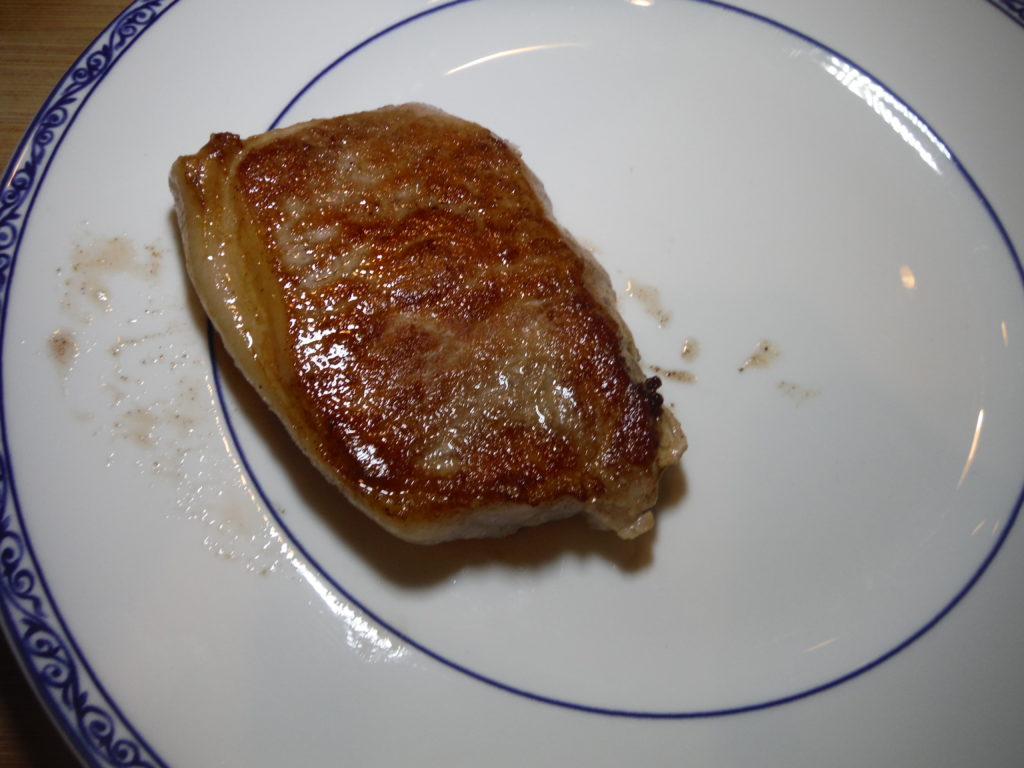 Pork chops are perfect to cook in the sous-vide technique since they are much better when not overcooked, which is so easy to do.  I salted the pork chops with kosher salt on both sides (like a light dusting of snow), and had them rest in the refrigerator over night.  This process led to the salt initially drawing juices out of the pork, and then having the now salty juices reabsorbed.  The result was that the pork was evenly seasoned throughout.
I then put them in a quart ziplock baggie, evacuated all the air, and cooked them for 2 hours at 140 degrees in the sous-vide cooker, dried them thoroughly, and then browned them 1-1/2 minutes per side in butter.  The final product was nicely tender, perfectly seasoned, and browned.  It was also a good weeknight dinner, because the actual worktime over the two days was about 10 minutes.
Here are two views of the pork chops in the sous-vide cooker:
Here is what they looked like when removed from the cooker.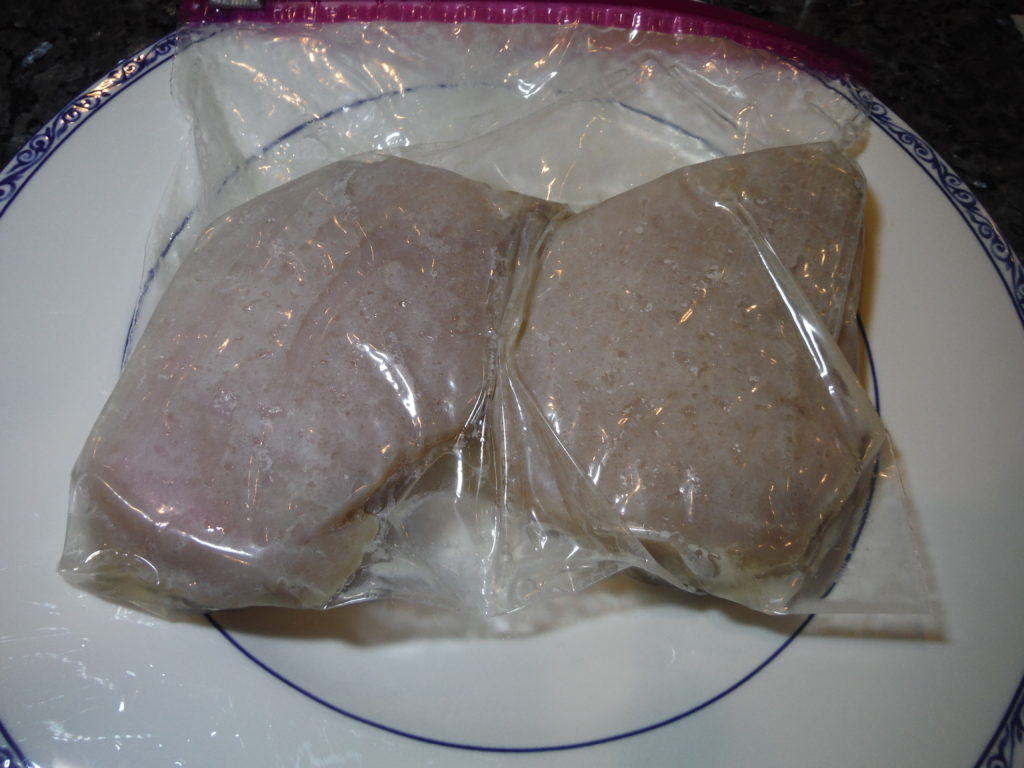 And then after being dried and fried for 1-1.2 minutes a side in hot butter.