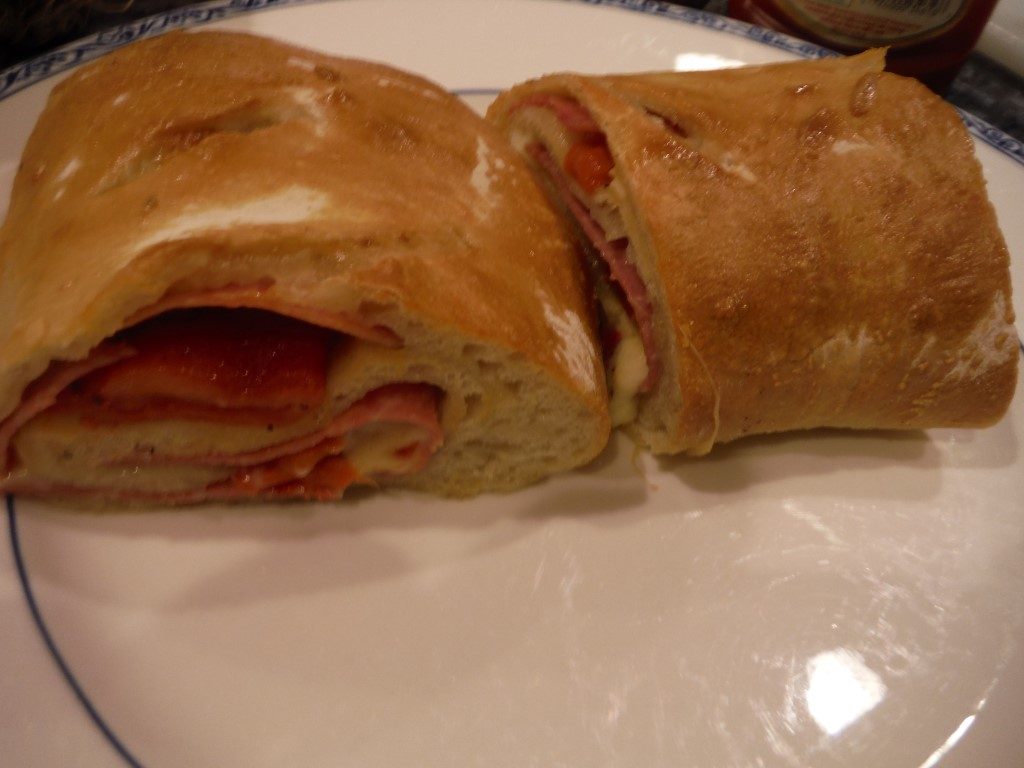 Stromboli is an Italian-American dish, credited to Romano's Pizzeria in Essington, PA, a suburb of Philadelphia. Here is my version, which was adapted from a recipe in Epicurious. This is for 4 servings.
Pizza dough for four people (from Pizza for One or for Many )
¼ cup finely grated Parmesan cheese
4 oz. thinly sliced salami
5 oz. sliced provolone cheese
2/3 jar roasted red peppers
1 large egg, lightly beaten.
Preheat the oven to 400 degrees.
After the pizza dough is fully risen, put it on a floured work surface and roll it out into a rectangle about the size of a cookie sheet. Place on the dough the salami, the provolone, the red peppers, and finally the grated Parmesan.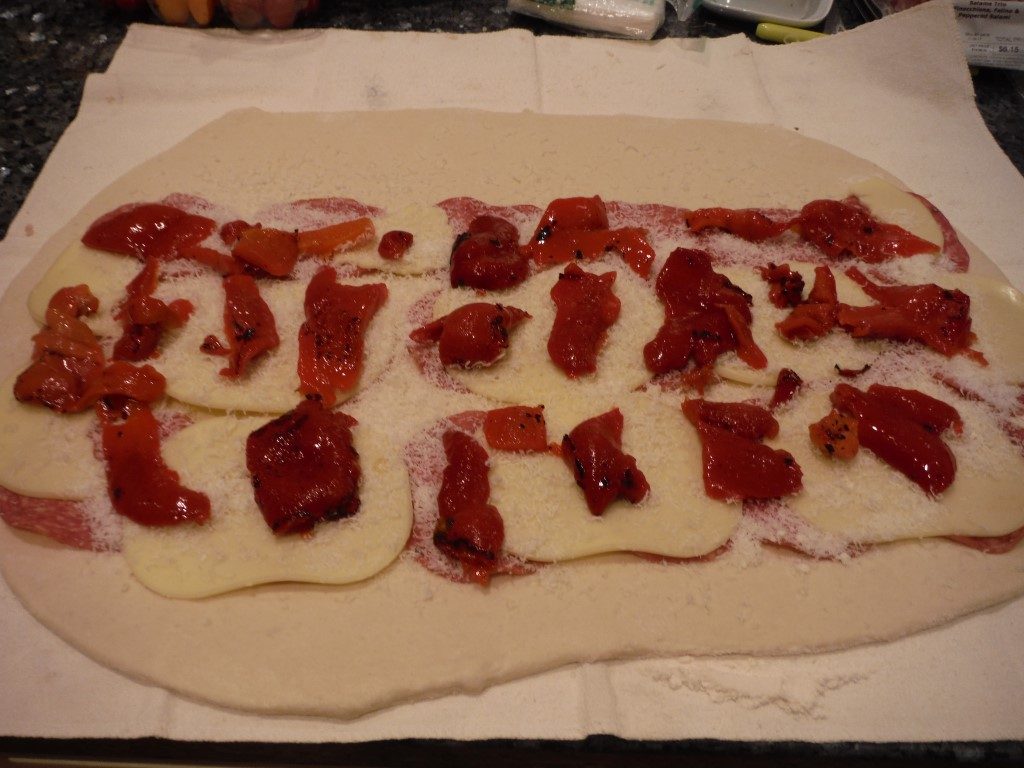 Roll the dough into a tube.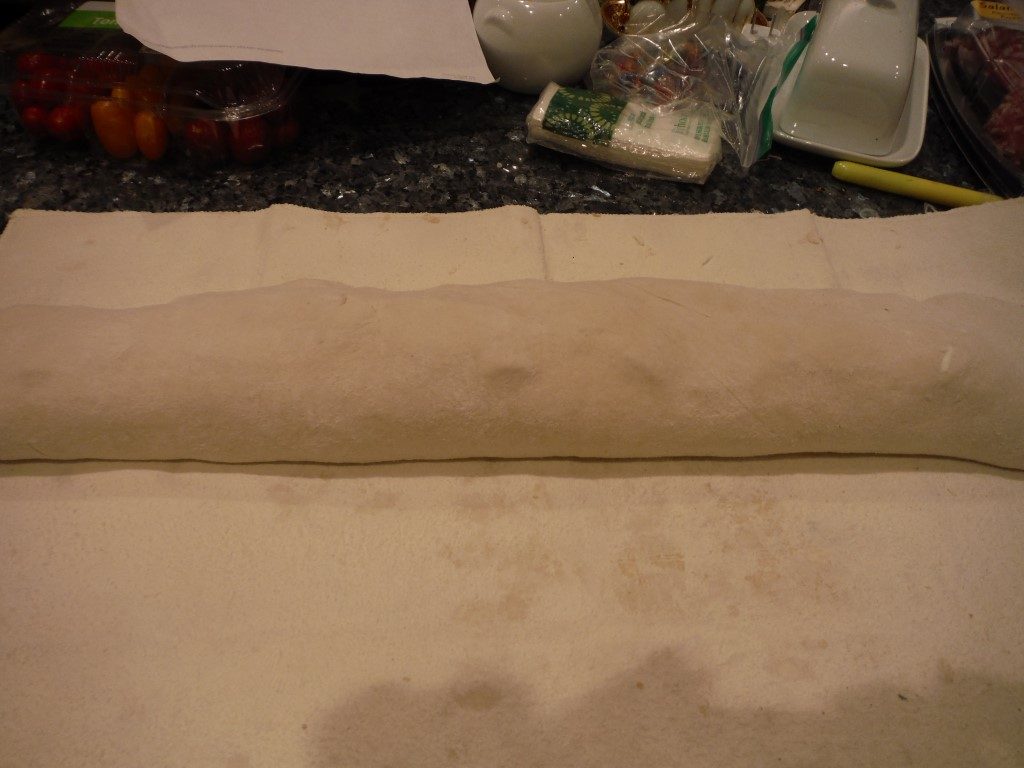 Place it seam side down on a piece of baking parchment on the cookie sheet. Lightly slash the top to create steam vents and apply the beaten egg as a wash. Bake for 30-35 minutes until golden.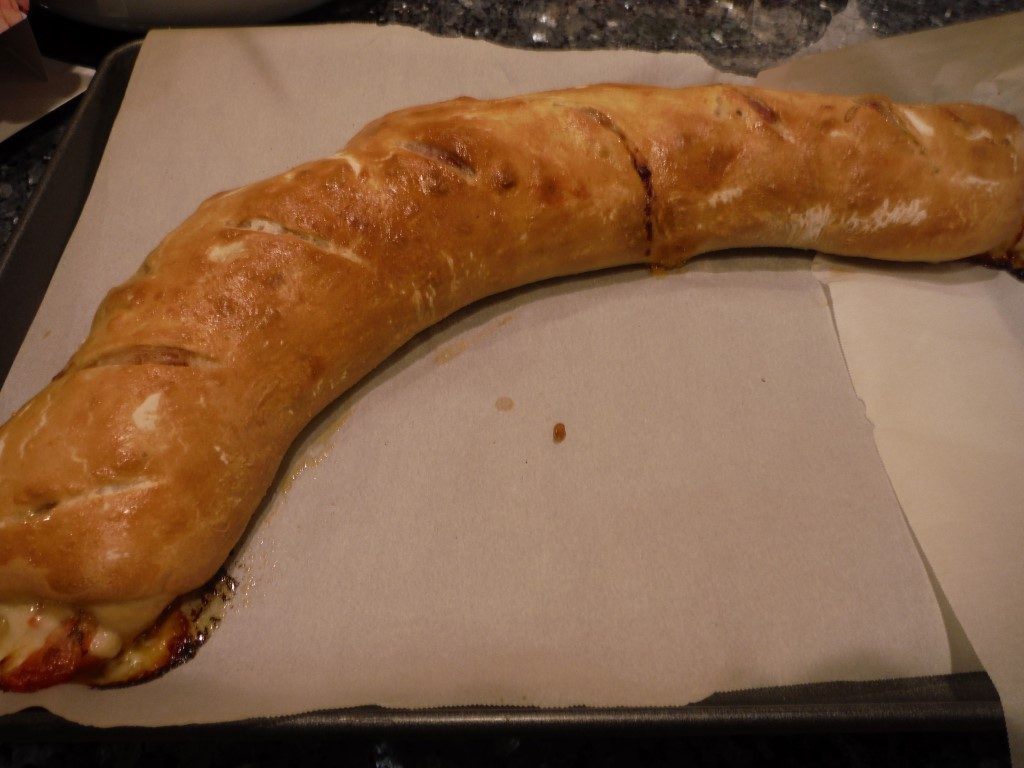 Allow to cool for a few minutes and then cut into 8 pieces and serve with some warmed pizza sauce.