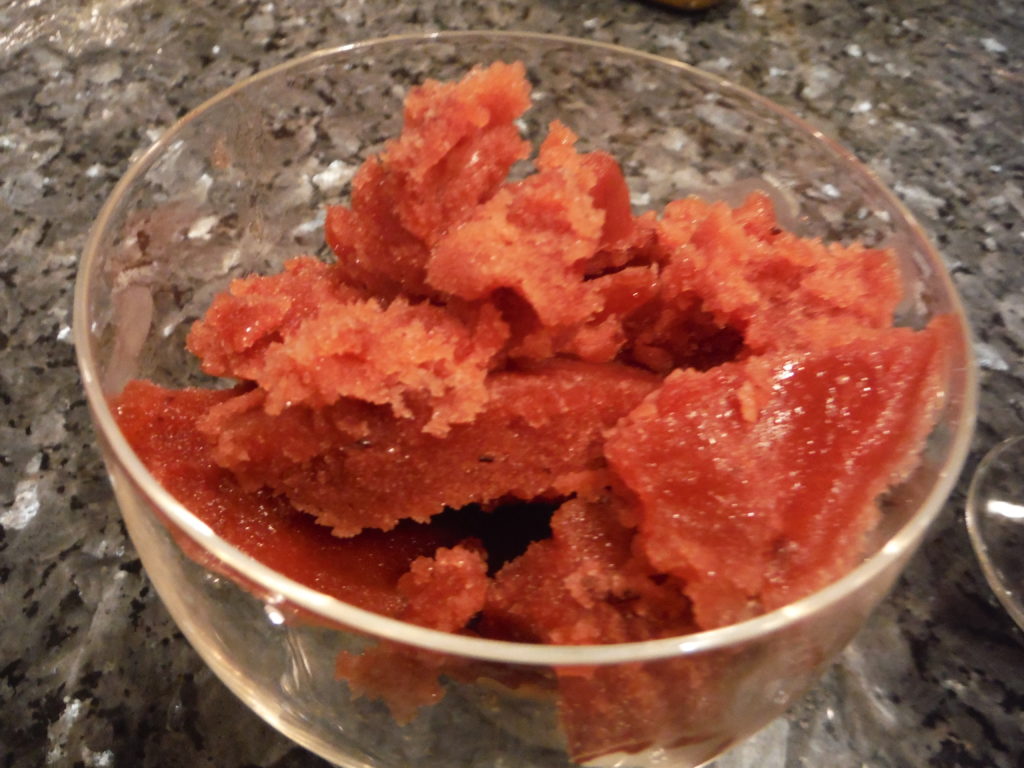 Now that we are in the height of the summer fruit season, and there are fresh plums in the supermarket, I made this old favorite. It has an interesting and complex flavor since, as the name says, it uses three kinds of plums, fresh plums, prune juice, and plum brandy.
Fruit brandies are the real secret to elevating sorbets from good to great. I had my introduction to them when I went to the fanciest western restaurant in Bangkok in the early 1980s, the Normandy Grill at the Oriental Hotel. Carol and I were in the process of leaving Thailand after three years, and were having dinner with my Mormon replacement, his wife, and mother-in-law. In those days, the Normandy Grill had a prix fixe menu, with a number of courses. At some point in the meal, they brought out a little cup of pear sorbet as a palate cleanser. My replacement's wife and mother, both tucked into it, tasted the alcohol from the fruit brandy, and simultaneously dropped their spoons with such a loud clang that the maître d' hurried over from the other side of the room to see if something was wrong. I found the sorbet to be truly excellent.
This recipe is adopted from something we clipped out many years ago (maybe from Food & Wine??), taped to a note card, and stained heavily with use
4 large ripe plums (1.25-1.5 lbs.
1-1/2 cups water
½ cup sugar
1 cup prune juice
2 Tbs. plum brandy (slivovitz, Mirabelle, etc.), plus more for serving
In a medium saucepan, put the water and sugar and simmer for about 5 minutes. In the meantime, cut the plums into small pieces, skin and all, removing the pits. (The skin is important since it provides the purple color to the sorbet as well as acidity to balance the sugars from the fruit, etc.) Simmer the cut plums in the sugar water for another 5 minutes.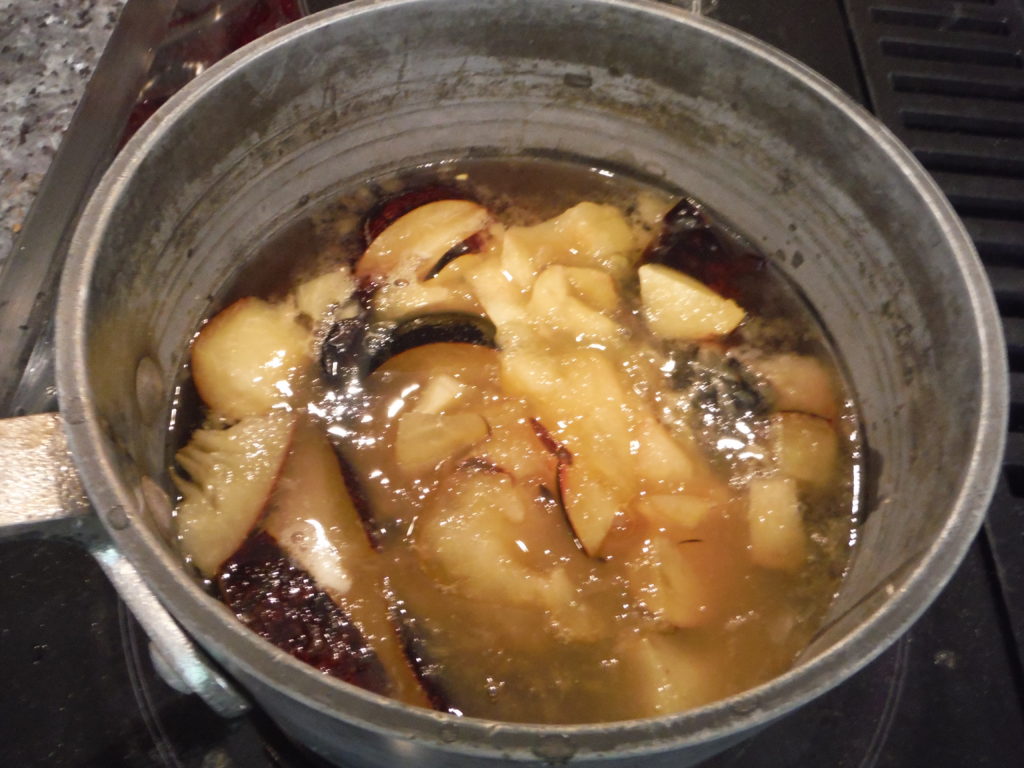 Cool and mix in the prune juice and the plum brandy. Puree in a blender until smooth.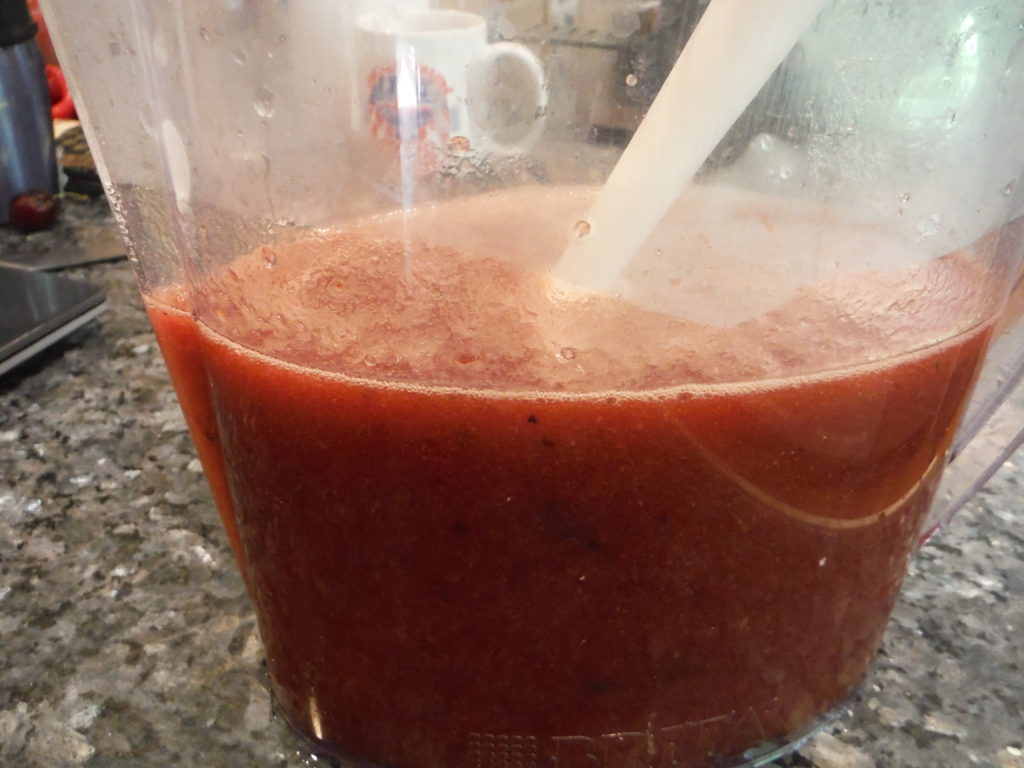 Freeze in an ice cream machine following the manufacturer's directions.
To serve, put a scoop in a small bowl, and for the drinking adults add some additional plum brandy. This goes well since cookies like the Pepperidge Farm Bordeaux Cookies.