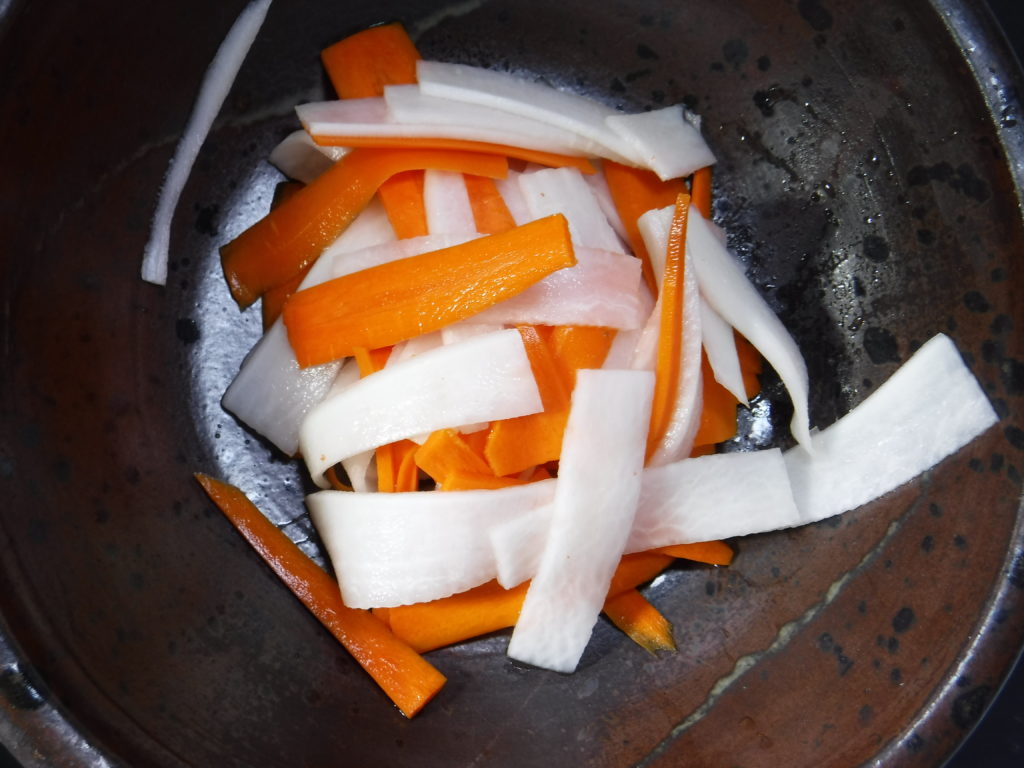 This simple quick pickle can be used in noodle bowls and banh mi. I cut the vegetables into 3 inch lengths with a knife, used a mandolin to get 3 mm. slices and then used a knife to cut the slices into matchsticks. This recipe was adopted from Serious Eats.
1 large peeled carrot, cut into matchsticks (about 2 cups)
¼ of a large daikon, peeled and cut into matchsticks (about 2 cups
¼ cup sugar
1 Tbs. kosher salt
1 cup water
½ rice vinegar.
Combine the cut carrot and daikon in a large bowl with the salt and sugar. Mix well with your hands. Pack the vegetables into a one quart mason jar. Add the water and vinegar to the mason jar, cover, shake well, and refrigerate. The pickles will be ready after several hours and will keep for up to a week.