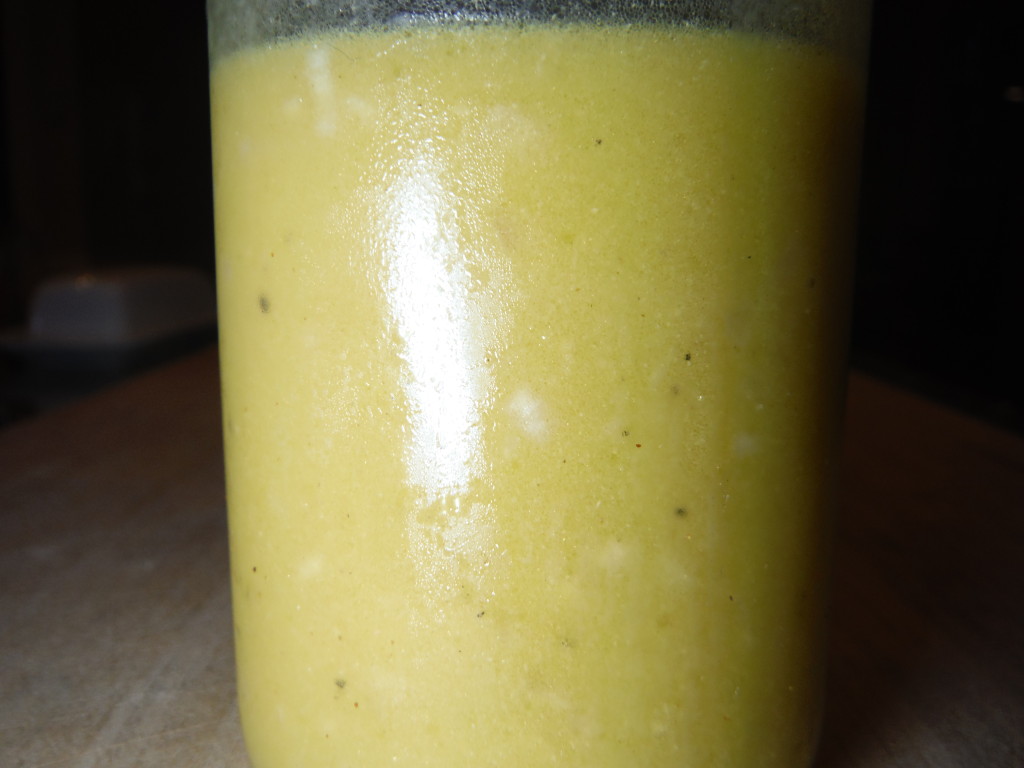 This mustard vinaigrette is an adaptation of a recipe which appeared in the Wall St. Journal in November 2014. I have now made it a couple of times. There is a certain amount of elapsed time to let the chopped shallot mellow with the vinegar, and to generally meld the flavors, but this takes only a couple of minutes of active time. With a fruity extra virgin olive oil, the result is a very fresh-tasting dressing which goes very well with one of our favorites, salade nicoise.
1 small shallot, finely chopped
¼ tsp. salt
¼ cup white or red wine vinegar
1 Tbs. Dijon mustard
1/8 tsp. freshly ground black pepper
¾ cup extra virgin olive oil
In a bowl large enough for a cup of liquid, mix together the chopped shallot, salt, vinegar, mustard, and black pepper. Let the mixture sit for 15 minutes to soften and mellow the shallot. Slowly whisk in the olive oil until the dressing is well emulsified. The dressing can be used immediately, but will benefit from 30 minutes of resting time to blend the flavors. Thus the best thing to do is to start the dressing when you start making dinner, so that when you are done making dinner, its flavors have nicely blended together.