This is a classic composed salad and is tasty, good to look at, and easy to make. It is originally made from iceberg lettuce, but I prefer to use small heads of romaine lettuce. Here is how I made it for two people.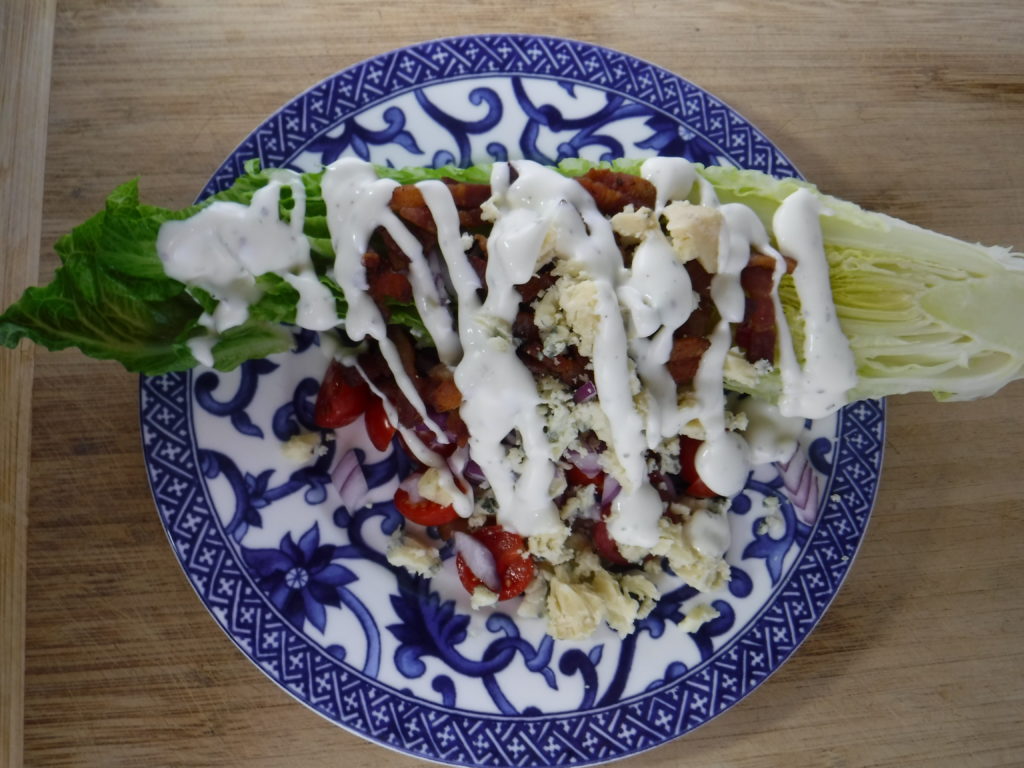 1 small head of romaine lettuce
3 strips of bacon
8 cherry tomatoes
2 slices of red onion
2 oz. blue cheese, crumbled
Ranch dressing
Cut the bacon into lardons, and fry until crisp. Drain the cooked pieces on paper towels.
Slice the head of romaine lettuce lengthwise. Cut the cherry tomatoes in half. Dice the slices of red onion.
Compose the salad by putting the romaine halves on two plates. Artistically add the cooked bacon, cherry tomatoes, red onion, and crumbled blue cheese, and top with Ranch dressing.