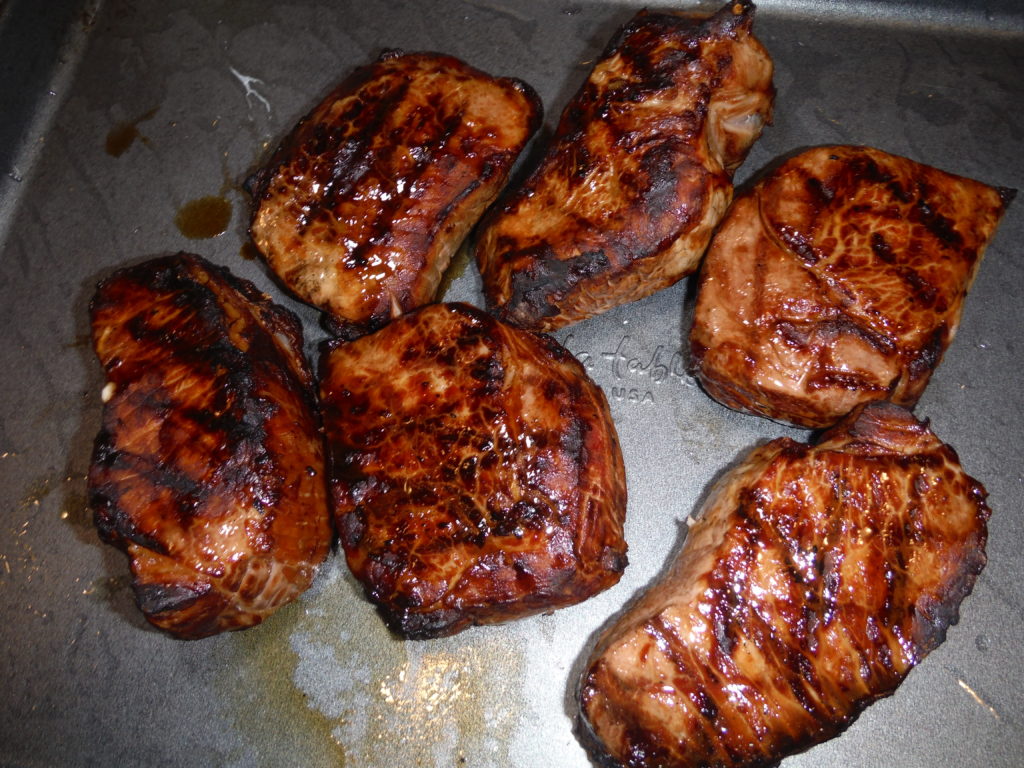 This is how we made the pork chops for Carol's birthday lunch, the third of her birthday celebrations. We had 6 large boneless pork chops from Costco, which were marinated in an adobo-inspired marinade overnight. The idea came from Serious Eats. The pork chops were very good. The next time we might sous-vide them after the marinade to better control internal temperature. My goal was 135 degrees in the center, but even with frequent checking with an instant-read thermometer, it is hard to be that precise on a grill.
1-1/2 cups cane vinegar
1 cup soy sauce
9 cloves garlic, crushed
1-1/2 tsp. black peppercorns
3 bay leaves
3 lbs. double-thick boneless pork chops
Put the marinade ingredients in a small saucepan. Bring to a boil, remove from the heat and allow to cool to room temperature. Put the pork chops in a gallon ziplock baggie and add the cooled marinade. Push all the air out of the baggie and then seal. Marinade in the refrigerator for 8-24 hours.
About a half hour before grilling, remove the pork chops from the marinade, pat dry with paper towels and allow to air-dry. Grill flipping frequently until the central temperature is 135 degrees.  Serve with rice.