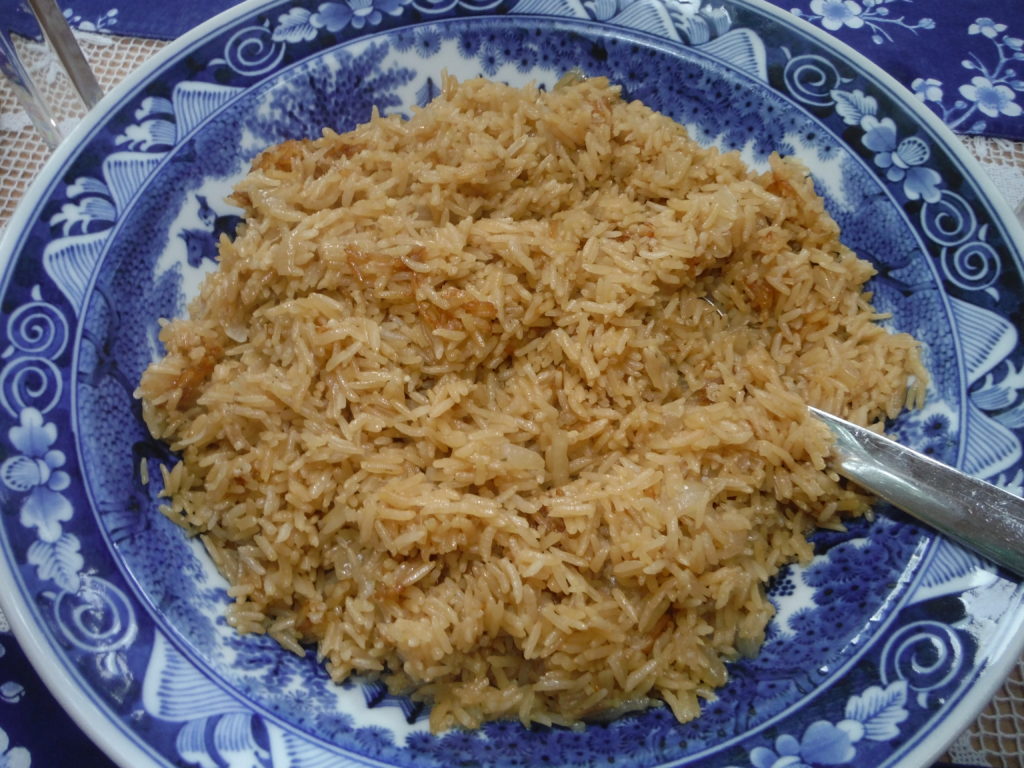 Today we tried out a pilaf recipe for our night at Family Beach Week, and it was quite a success. We took a recipe from Faye Levy's "Feast from the Mideast: 250 Sun-Drenched Dishes from the Lands of the Bible" and adapted it slightly to finish it in our rice cooker, which is almost a guarantee of perfectly cooked rice.
This was scaled for 3 measures per our rice cooker, with each measure a little smaller than a cup. Three measures made 6 generous servings. This basic idea can be easily scaled up or down. We will be scaling it up for 30 servings at Family Beach Week
3 Tbs. olive oil
1 large onion, chopped
1 clove garlic, chopped
3 measures long grain rice
3 chicken stock cubes
Water per the rice cooker's guidemarks
In a large skillet, heat the olive oil. Add the chopped onion, and saute until translucent. Add the chopped garlic, and saute for a minute. Add the rice, and saute while stirring until the rice grains turn milky white. Put the sauted onions, garlic, and rice into the bowl of the rice cooker. Add the three chicken stock cubes, and add water to the three measure mark. Stir well. Turn on the rice cooker. When finished, stir well since the onions will have floated to the top.