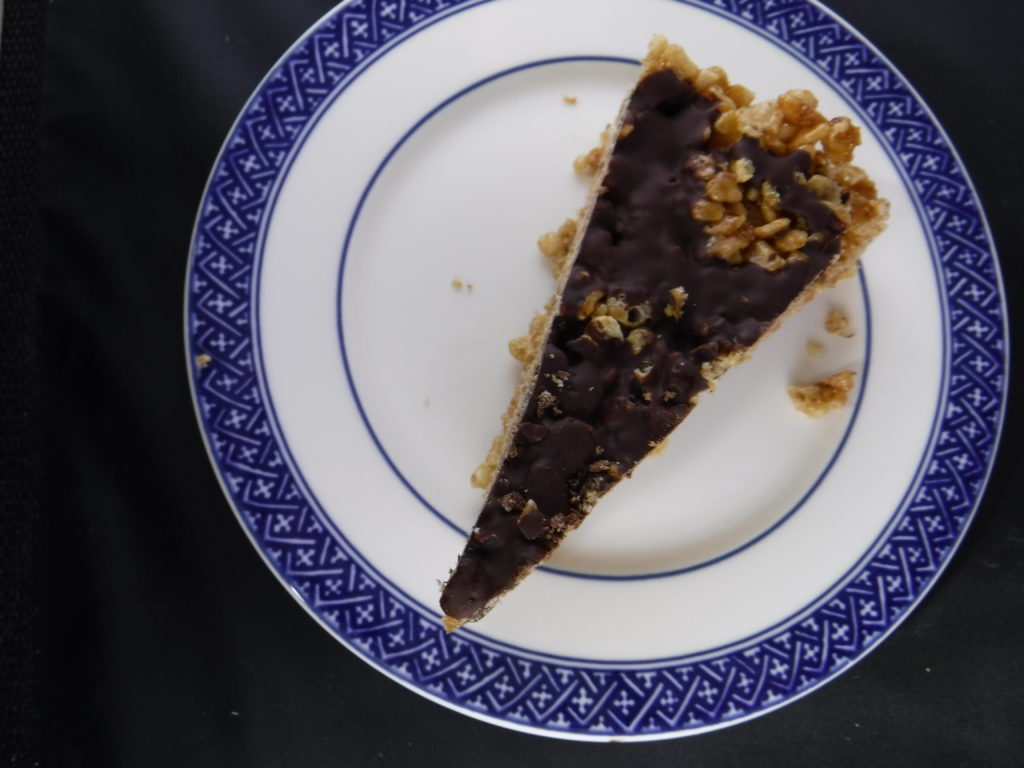 Carol recently made rice krispie treats for our granddaughters using the standard recipe from the box (i.e. based on marshmallows).  Shortly after, I spotted a recipe from Jamie Oliver for a more sophisticated version of rice krispie treats.  I call this an "adult" recipe both because it is more sophisticated (although still very simple) and since it has 1 Tbs. of rum in the batch.  I did not detect the rum, but I think it added to the complexity of the flavor.  (Carol thought I should put more in!)  This was an English recipe, with all amounts in grams, and that is how I did it using my kitchen scale.  The original recipe used Mars bars, which I did not find at my local supermarket, so I substituted Milky Way – Simply Caramel bars.
200 g. candy bars (Milky Way, Mars, etc.), chopped up
80 grams butter
3 Tbs. Lyle's golden syrup
1 Tbs. dark rum
230 grams Rice Krispies
100 grams dark chocolate (70% cocoa)
Put the rice krispies in a large mixing bowl.  Grease a suitable pan for the treats.  (I used a 10 inch springform pan.)  Put the butter and chopped up candy bars in a saucepan, and melt over moderate heat until fully melted and mixed.  Remove from heat and stir in the golden syrup and rum.  Pour the mixture over the rice krispies and gently fold until the mixture is evenly distributed and all the rice krispies are wet from it.  Put the rice krispie mixture in the pan and press down on the top to compact them.  Melt the dark chocolate in a small saucepan and pour evenly over the top of the rice krispie mixture.  Cover with plastic wrap and put in a cool place for an hour to set before cutting into serving pieces.