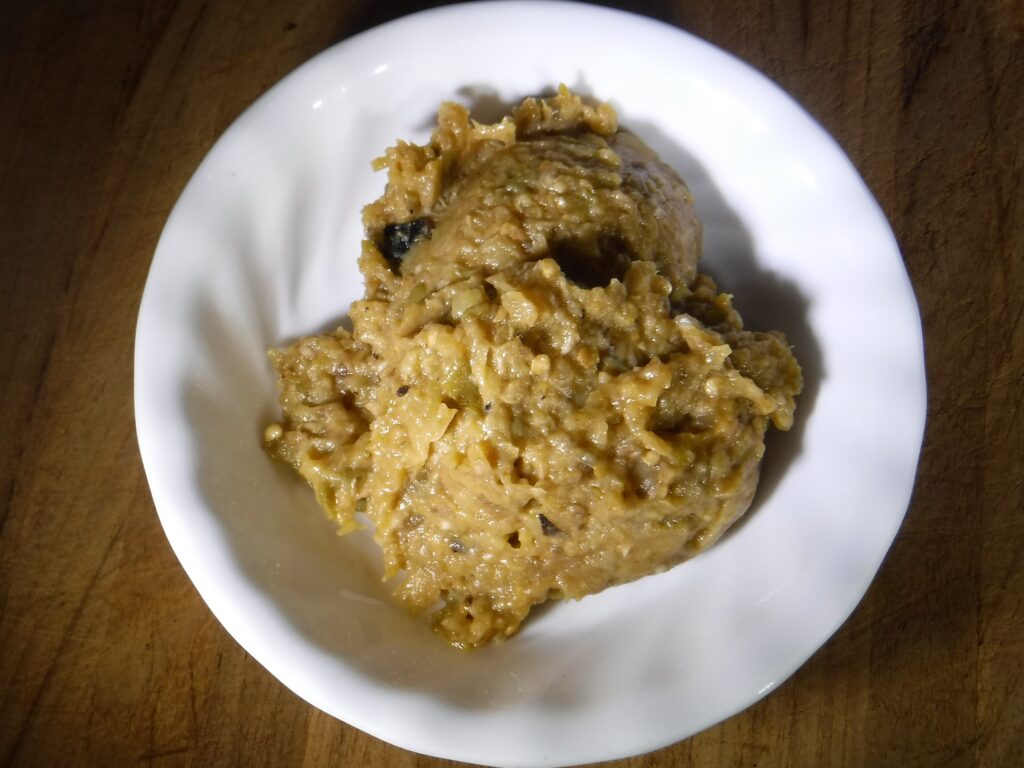 Ajvar is a roasted pepper and eggplant spread which is very popular in the Balkans. Some 10 years ago we hosted overnight a Serbian exchange student. He noticed a jar of ajvar in our refrigerator and demolished it. It was the taste of home.
This version is adapted from The Best of Croatian Cooking. Normally ajvar is red since a main ingredient is roasted red peppers. In this case the paste is more brown/green since the peppers I used were a light green in color and were from a friend's garden. Ajvar can be hot, medium, or mild depending on which peppers are used. These peppers were very mild, so I increased the heat with a Tbs. of SriRacha sauce (as a substitute for the jalapeno or serrano chilies.) This version makes about 3 cups.
2.5 lb. fleshy peppers (red to have a nice color)
1-2 jalapenos or serrano chilies
1.5 lb. Italian eggplants
½ cup olive oil
4 cloves garlic, chopped
2 Tbs. red wine vinegar (plus more to taste)
1 tsp. salt (plus more to taste)
Grill the peppers and eggplants until the skins are blackened. Place the blackened peppers while hot in a plastic shopping bag wrapped in a kitchen towel. Allow the skins to steam off. When cool, remove the skins and seeds and chop the peppers.
Scoop the cooked flesh from the eggplants and roughly chop it.
In a large skillet, heat the olive oil over medium heat. Add the garlic and sauté until fragrant. Add the peppers and eggplant and sauté them all together, stirring occasionally and mashing the vegetables with a potato masher until a moderately thick paste is formed. Add vinegar and salt and check seasoning.