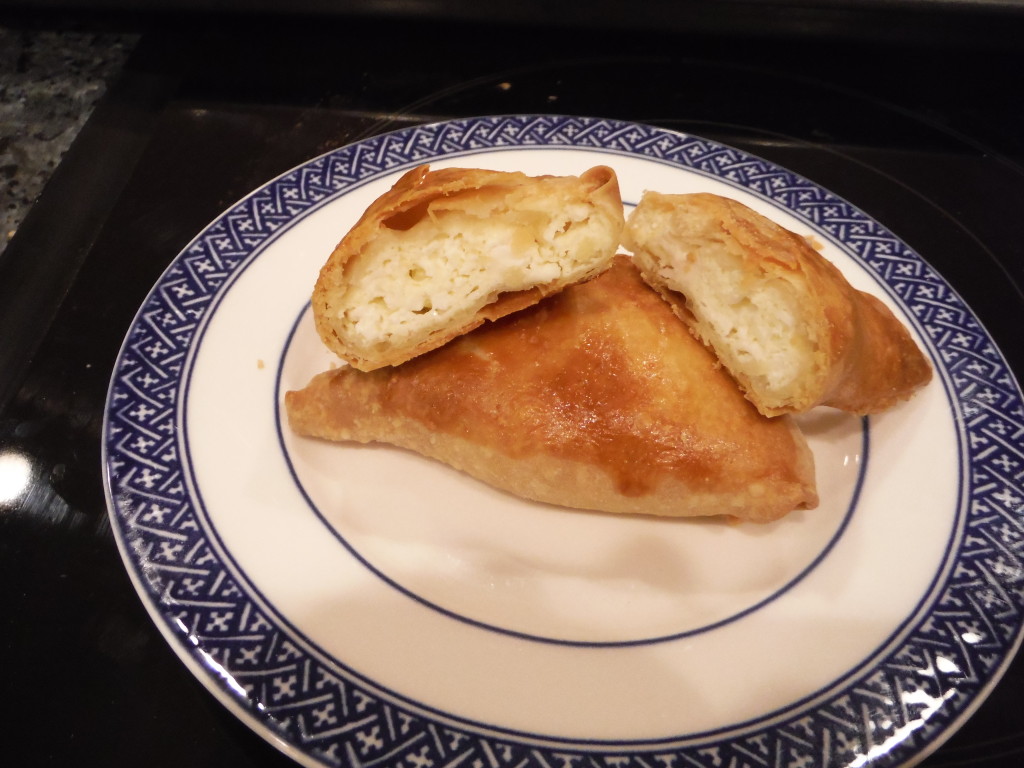 I am a great fan of dishes which combine bread with a filling (dumplings, calzone, empanadas, etc.) or with a topping (pizza, etc.) This is a slightly unusual variation on the Greek feta triangles made with phyllo, which are called Tiropites.  These use a home-made dough, olive oil instead of butter, are less rich, and are adapted from a recipe in "The Hot Bread Kitchen Cookbook".
1-1/4 cups (160 g.) all purpose flour
Pinch of kosher salt
6 Tbs. warm water
6 Tbs. olive oil, divided
2 large eggs
1-1/2 cups (225 g. – 8 oz.) crumbled feta cheese
2 scallions, chopped (optional)
Preheat the oven to 350 degrees.
Put the flour, salt, warm water, and 2 Tbs. of olive oil in a bowl and stir with a dough whisk or spoon until a dough is formed. Knead by hand or with a mixer fitted with a dough hook until a smooth dough is formed. Let the dough rest in a bowl while you make the filling.
Mix together well in a small bowl the feta, one of the eggs, and 1 Tbs. of olive oil (and the optional scallions, if using.)
Divide the dough into three equal balls. Working with one ball at a time while the other balls are covered to keep them from drying out.  On a floured surface roll each ball into a 12 inch square. The dough may need to be allowed to rest if it resists being rolled.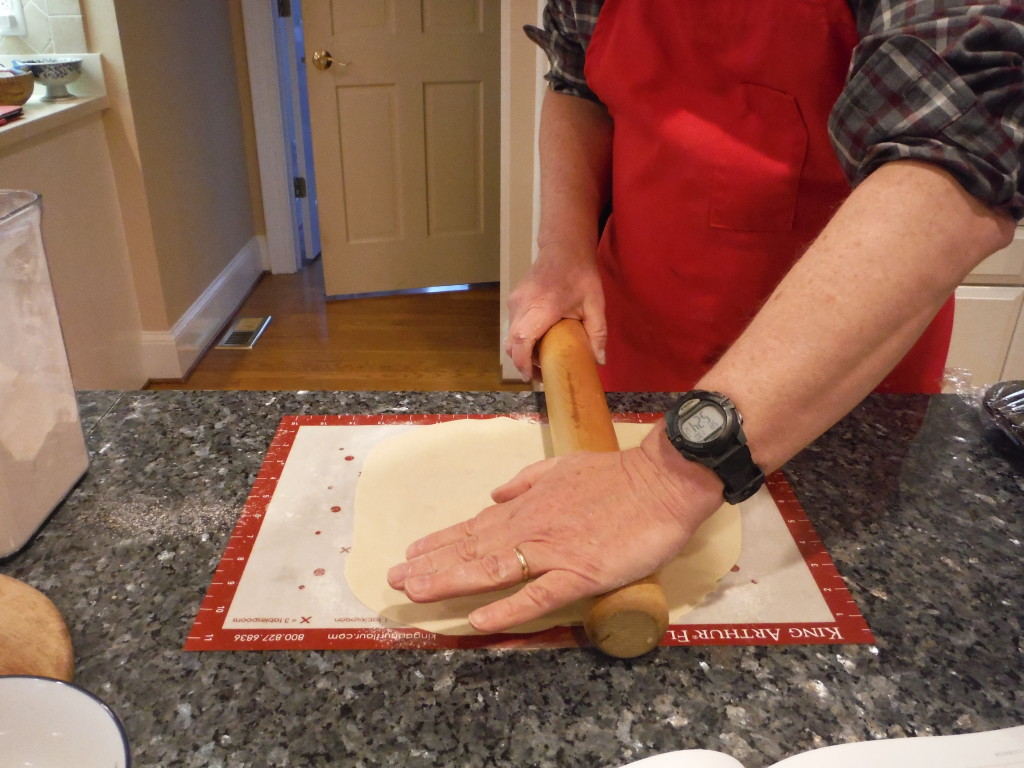 Spread each rectangle with 1 Tbs. of olive oil with your fingers.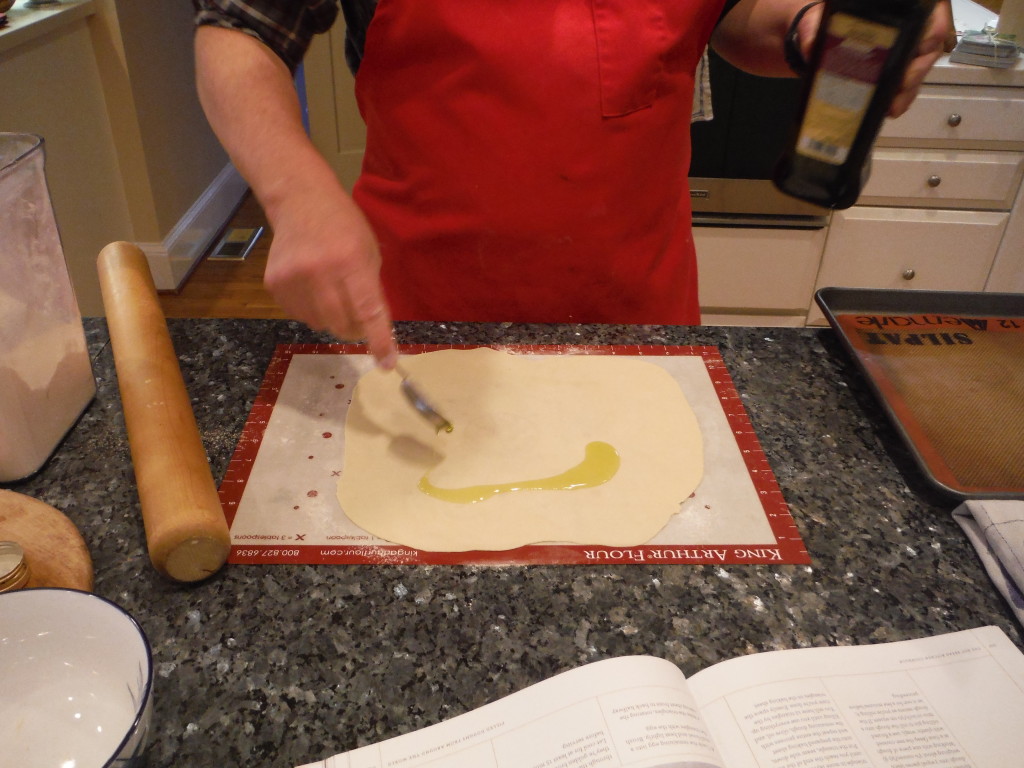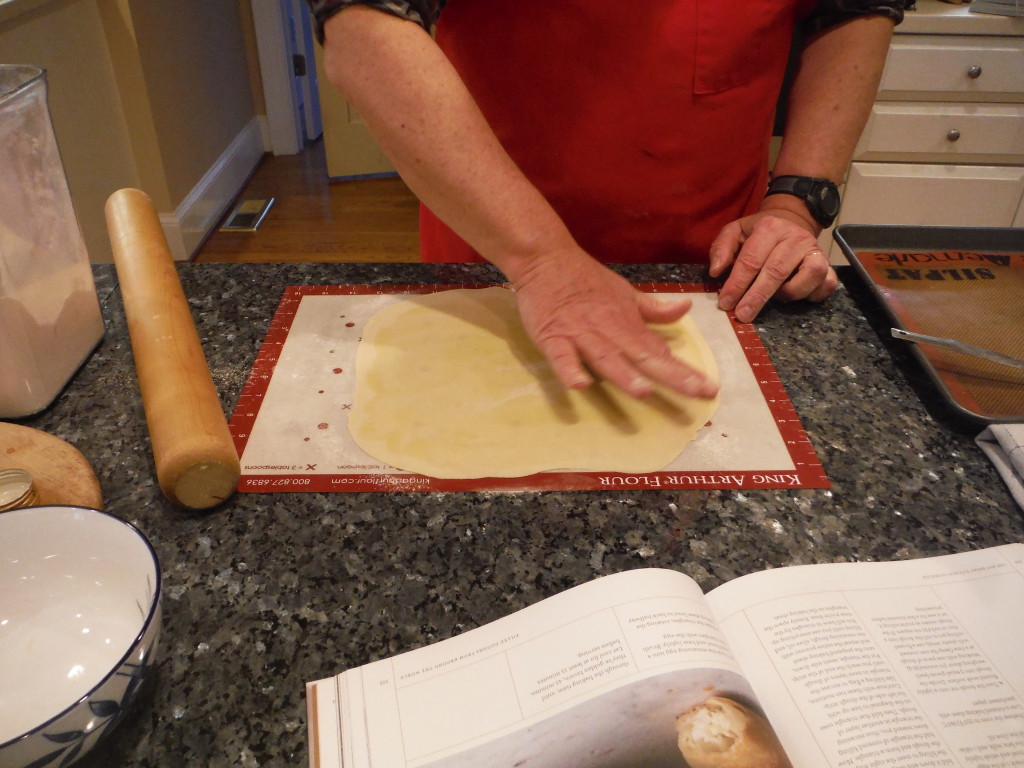 Then slice each rectangle into 4 strips.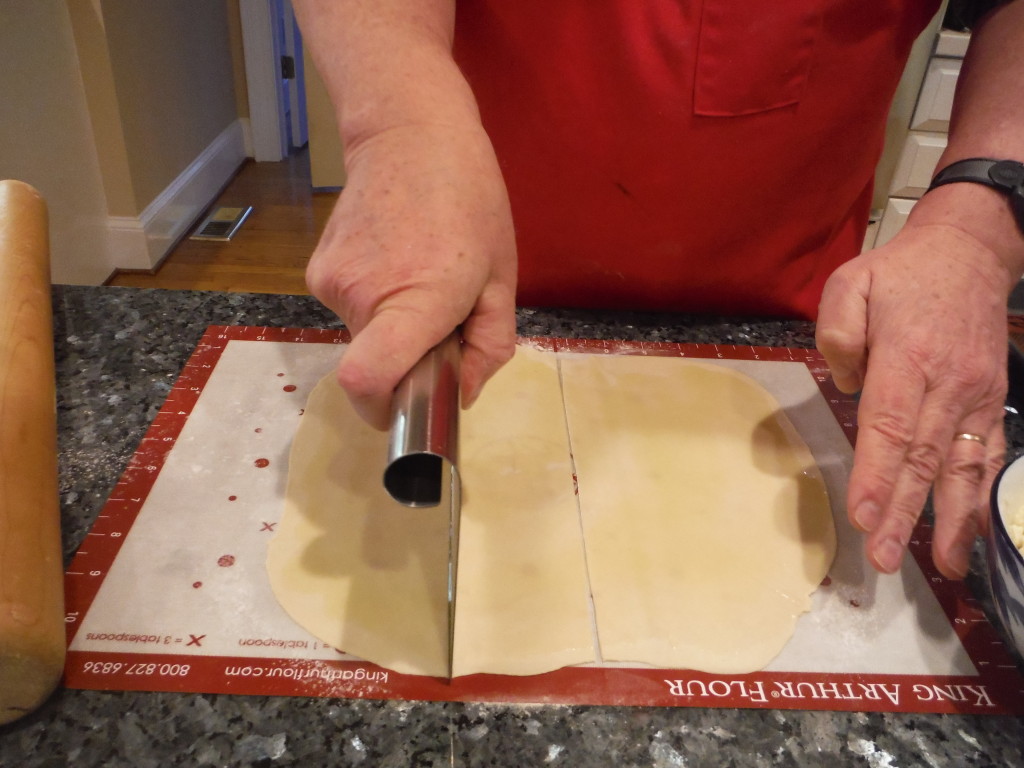 Place 2 Tbs. of the filling near one of the ends of the strip.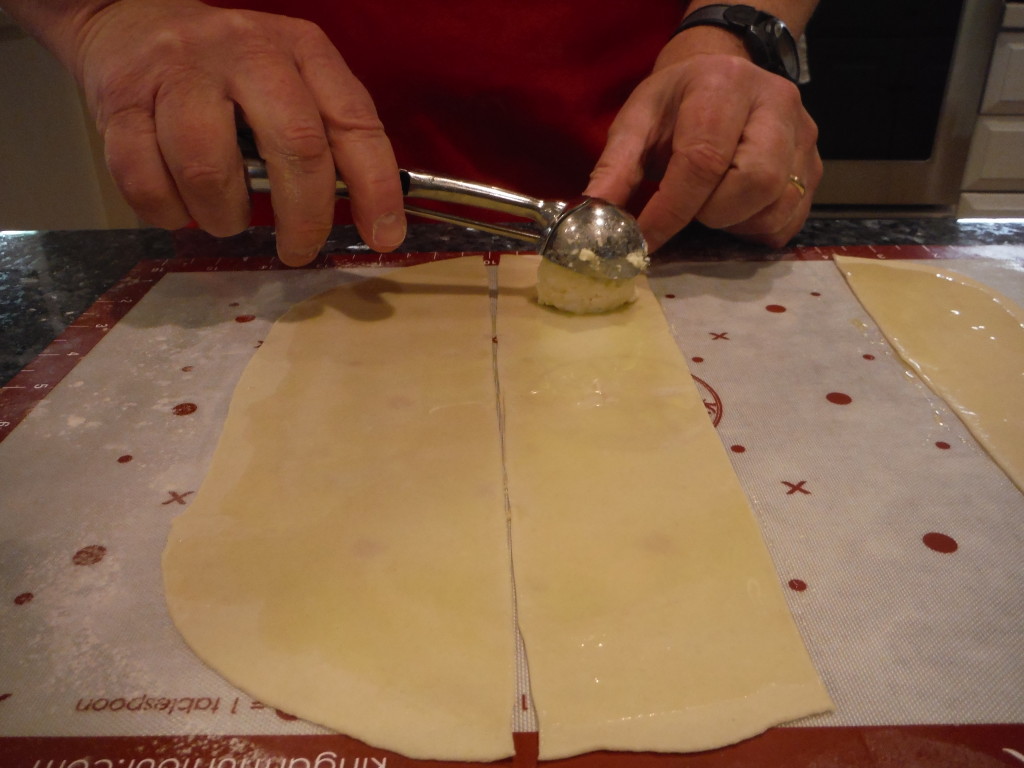 Fold over the filling a triangle of dough and then keep folding in a triangle shape until all of the strip has been folded up. (The action is like folding the US flag.)
Place the finished triangle seam side down on a cookie sheet lined with baking parchment. Continue until you have made 4 finished triangles out of each of the three balls, for a total of 12 triangles.
Break the remaining egg into a small bowl, mix well, and brush over the triangles.
Bake about 45 minutes until golden, reversing the tray in the oven at the half-way point to ensure that it cooks evenly. Allow to cool for 15 minutes before serving.