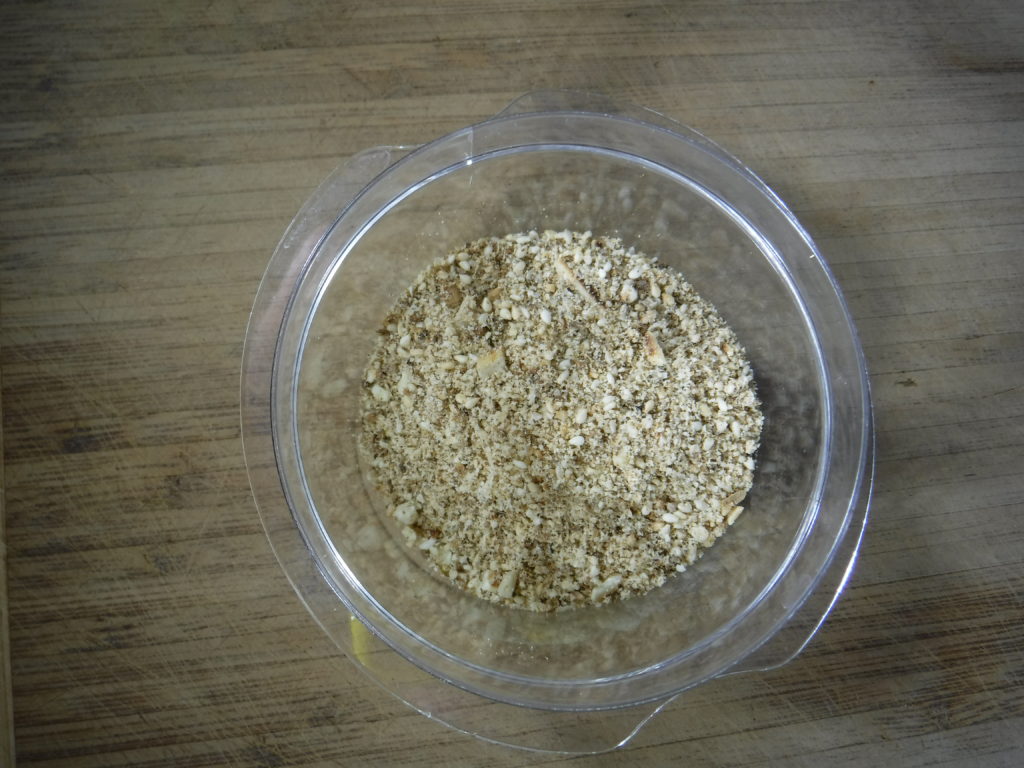 I was looking for a spice mix or garnish to go with grilled cauliflower, and saw a pistachio dukkah recipe on Cook's Illustrated. Since I had almonds on hand, I substituted them for the pistachios. This made a nice accent to the grilled cauliflower.
1-1/2 Tbs. sesame seeds, toasted
1-1/2 tsp. coriander seeds, toasted
¾ tsp. cumin seeds, toasted
½ tsp. fennel seeds, toasted
2 Tbs. slivered almonds, toasted
½ tsp. salt
½ tsp. black pepper
Toast the seeds separately in a small skillet and place in a bowl. Grind in a spice mix. Add the almonds, salt, and pepper, and grind until the almonds are in fine pieces, but still have some texture.
Store in the refrigerator for up to a month.