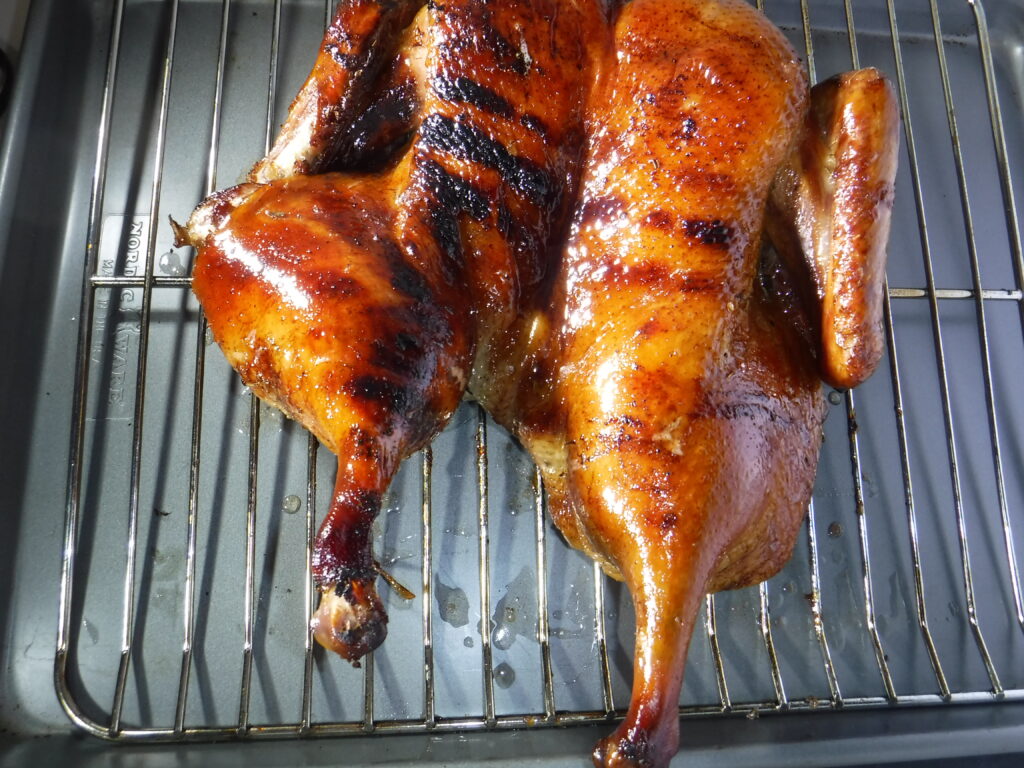 This is the second time I have applied the recipe for this blog's signature dish, Greasy Little Birds (AKA Apple Smoked Cornish Game Hens) to duck, both times with great success. It is a shame that duck is not more economical!
For 1 duck, I used one-half of the Greasy Little Birds brine, i.e.
2 cups apple juice
¼ cup salt
¼ cup sugar
½ Tbs. dried rosemary
½ Tbs. dried basil
I spatchcocked the duck, and used the removed backbone in some bean soup I was making. I also saved the liver to make ½ recipe of Duck Liver Pate
The duck marinated overnight in the refrigerator in a gallon ziplock baggie. I flipped the bag several times to make sure that all of the duck was marinated.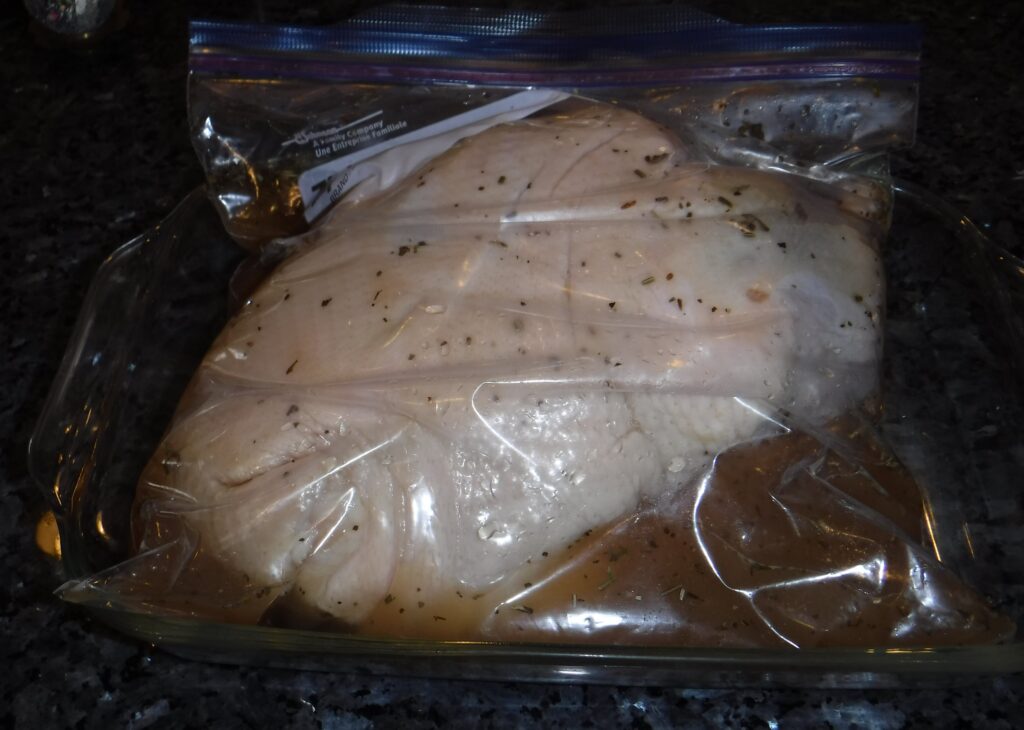 The next day in the early afternoon, I removed the duck from the marinade, rinsed off the basil and rosemary leaves, patted the duck dry with paper towels, and put in on a rack with a small fan to dry the surface, which prevents soot from forming on the skin.  I also pierced the skin (but not the meat) with the tip of a sharp knife in a number of places to let some of the fat escape when the duck cooked.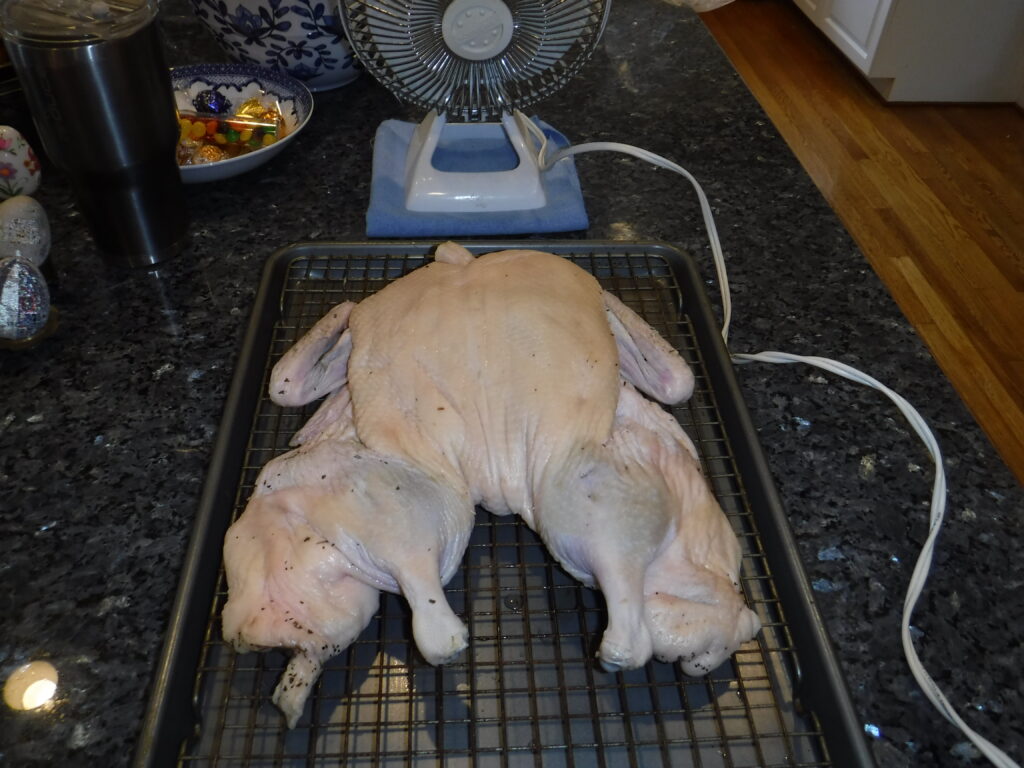 While the duck skin was drying, I started up the MasterBuilt electric box smoker to preheat it to 220 degrees.
After about 20 minutes, the skin was dry, and I put the duck in the smoker, spread out and skin side up to smoke until a probe in the breast measured 165 degrees, which took about 2-1/2 hours. Every 45 minutes, I would add wood chips to make more smoke.
When the breast was 165 degrees, I fired up the gas grill to finish the duck. I cooked it first for about 5 minutes on relatively low heat on the bone side, and then flipped it for another 5-10 minutes skin side down. I monitored the duck for flare ups, and moved it from place to place on the grill whenever they occurred. I could have grilled the duck a bit longer, but it was cold and dark outside, so I declared victory.
I let the duck rest for 10 minutes under aluminum foil, before cutting and serving it. Two people split half of the duck, with scalloped potatoes, steamed asparagus, and champagne for a New Year's Eve dinner.