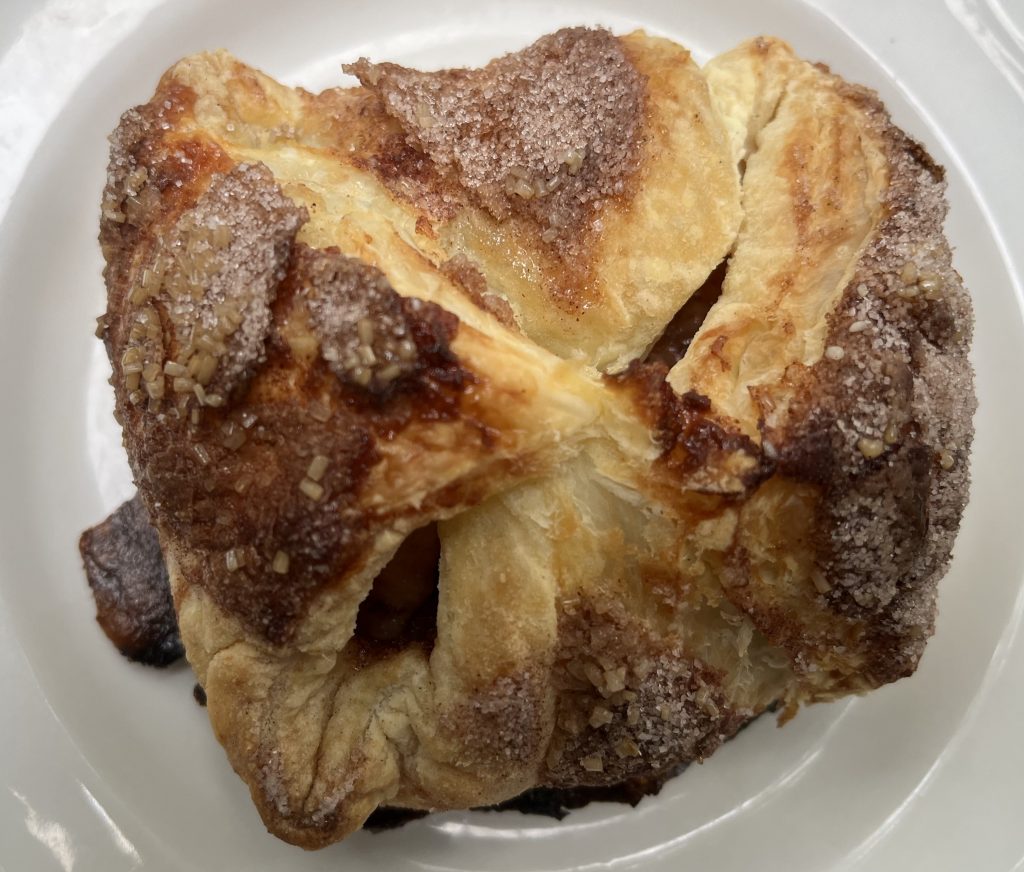 I was looking around for a simple dessert to make in a time-share apartment kitchen and I spotted a recipe for apples baked in puff pastry. I simplified it a bit and it turned out very well with a scoop of vanilla ice cream. Makes 8 servings and takes about an hour.
2 sheets puff Pastry
2 large apples
2 Tbs butter
~1/4 cup sugar mixed with 1.5 tsp. Cinnamon
1 egg (for egg wash)
Peel apples and cut each into 4 rings. Core each ring.
In one or 2 large skillets, melt the butter and sauté the apple slices until soft. Do not move them. Allow to cool to room temperature.
Preheat the oven to 400 degrees.
On a floured surface, roll out the puff pastry sheets one at a time until they are 25-50% large. Cut each one into 4 squares. Put a cooked apple slice in the center of each square and generously cover the slice with cinnamon sugar. Pull the corners over the apple ring to cover it. Put each package on a cookie sheet lined with baking parchment or a silicon mat. Brush with the egg wash and then generously cover with cinnamon sugar.
Bake for about 25 minutes until the puff pastry is cooked through and golden. Allow to cool for at least 10 minutes before serving with vanilla ice cream.