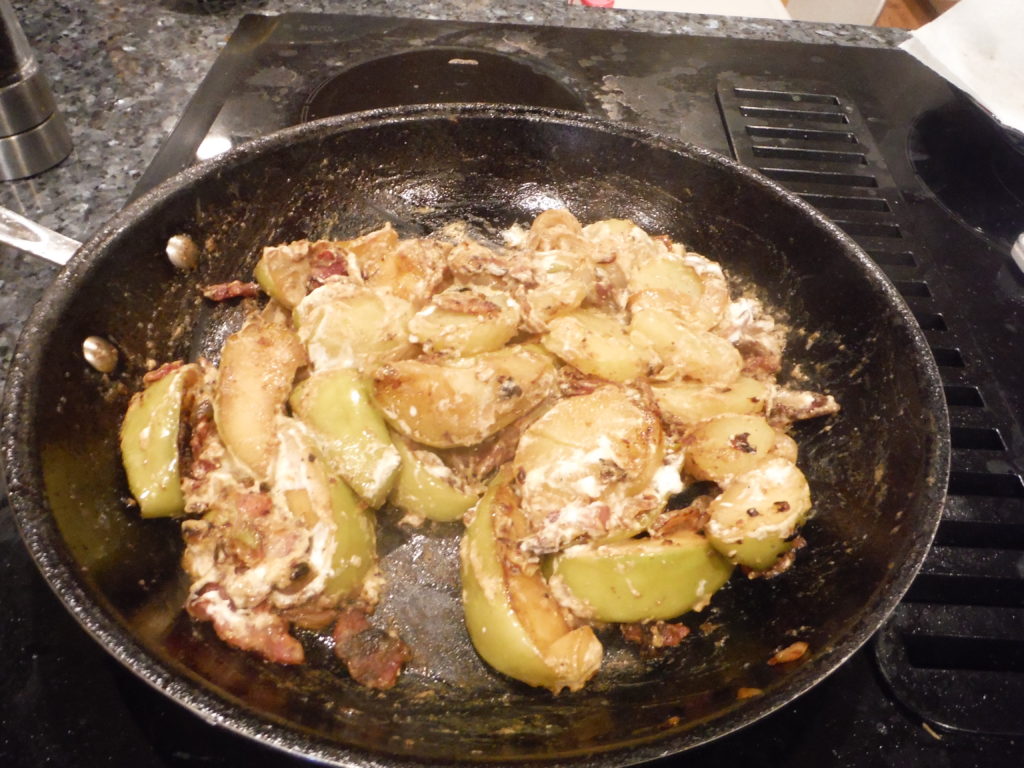 This is an extremely tasty midweek dinner, and with the exception of juniper berries, contains only common household ingredients.  The original idea came from a recipe from Nigel Slater in The Guardian  www.theguardian.com/lifeandstyle/2016/oct/04/nigel-slater-apples-potatoes-and-bacon-recipe
We liked Nigel's version, but thought it could be improved, which resulted in this recipe as take number 2.  We have sized it for 2 servings.
6 stripes good quality bacon, cut into lardons
2 Granny Smith apples, cored and sliced into 8 sections each
1/2 large onion, cut into thin slices
1/2 lb. potato
6 juniper berries, crushed
1/3 cup sour cream
1 tsp. Dijon mustard
Salt and pepper to taste
Butter (optional)
Cook the bacon in a frying pan until crisp.  With a slotted spoon transfer the bacon to a plate with a paper towel.  Pour the bacon fat into a small bowl, and add 2 Tbs. back into the pan.
While the bacon is cooking, bring a small pot of salted water to a boil.  Peel the potato, cut it into large pieces, and add it the boiling water and cook it until fork tender, about 10 minutes.  Drain the potato.
In the frying pan, heat up the bacon fat and add the apple slices, onions, and the juniper berries.  Cook over medium-low heat until the apples are cooked through.  Add more butter if needed.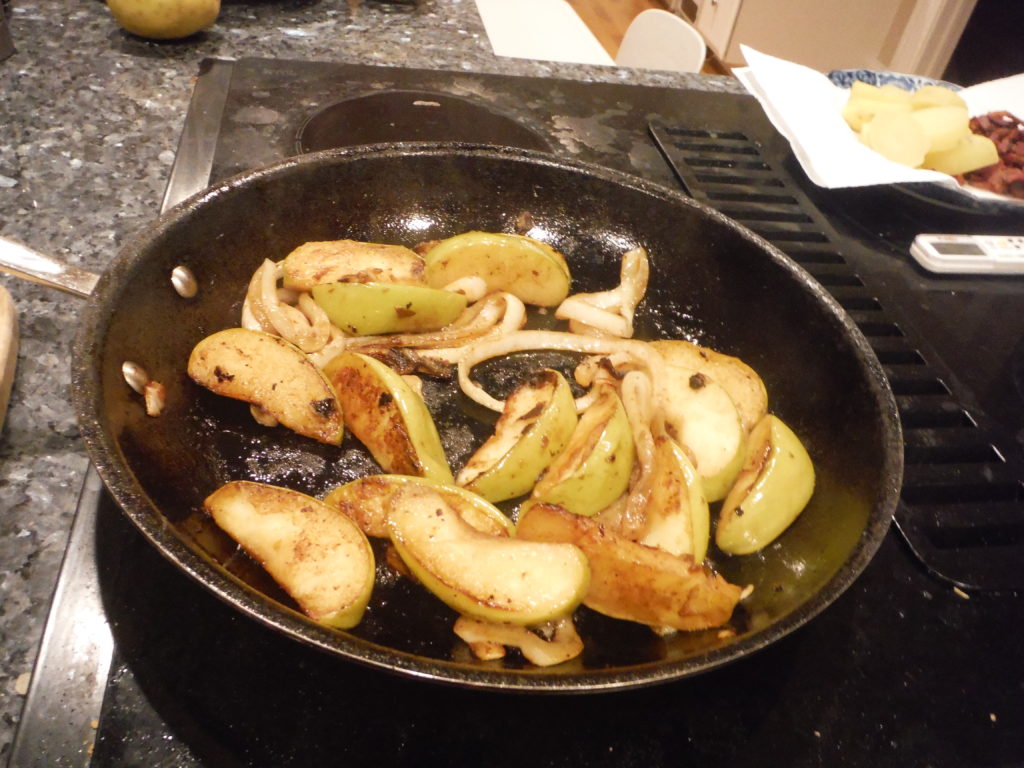 Add back the bacon, add the cooked potatoes, the sour cream, and mustard,  stir well to combine and to ensure everything is heated through.  Add salt and pepper to taste and serve.