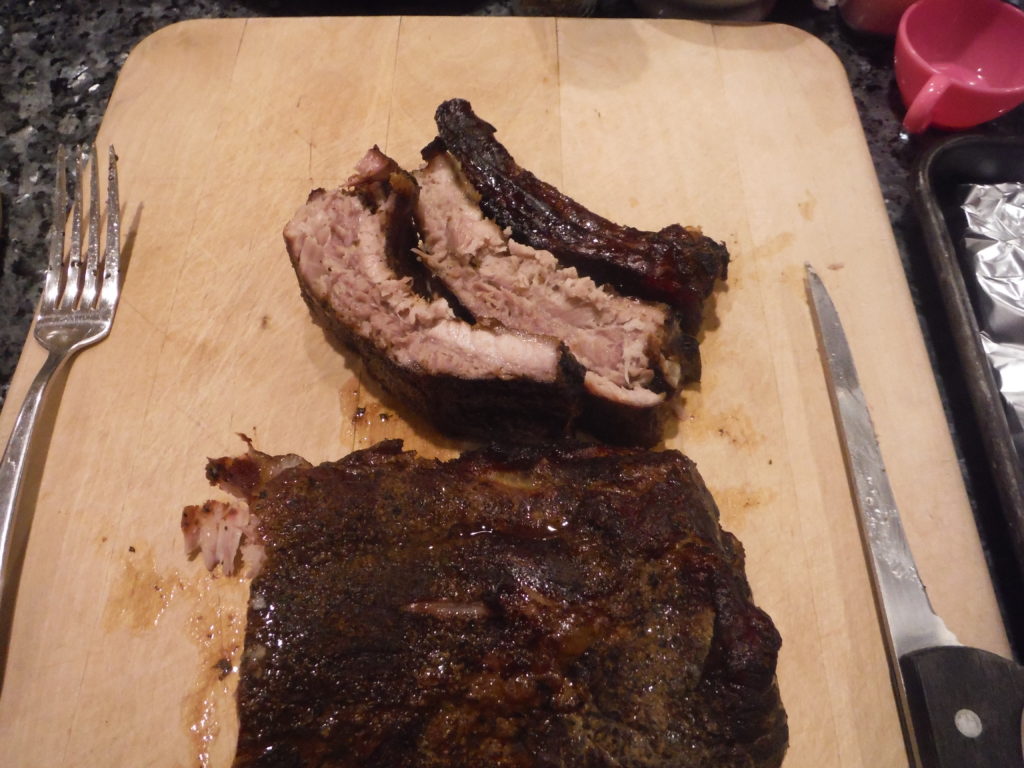 This is an adaptation of recipe in Robb Walsh's Legends of Texas Barbecue Cookbook. It is hard to get more authentic than that! This is very straight-forward and takes only about 3-1/2 hours total time. It uses only a simple dry rub, and then can sauced when eaten if desired (me) or not (Carol).
1 rack (~3 lbs. baby back ribs)
1 Tbs. kosher salt
1 Tbs. freshly ground black pepper
1 Tbs. sugar
1 tsp. garlic powder
Mix together the dry rub ingredients.
Rinse and dry the rib rack. Cut it into two pieces to fit better into the smoker. Rub the dry rub all over the ribs. Smoke them in an electric box smoker at 250 degrees for 2 hours (3 doses of woodchips at 45 minute intervals.) Remove the ribs, wrap them in aluminum foil and return them to the smoker to roast for another 1-1/2 hours until tender.
Here they are about to be wrapped.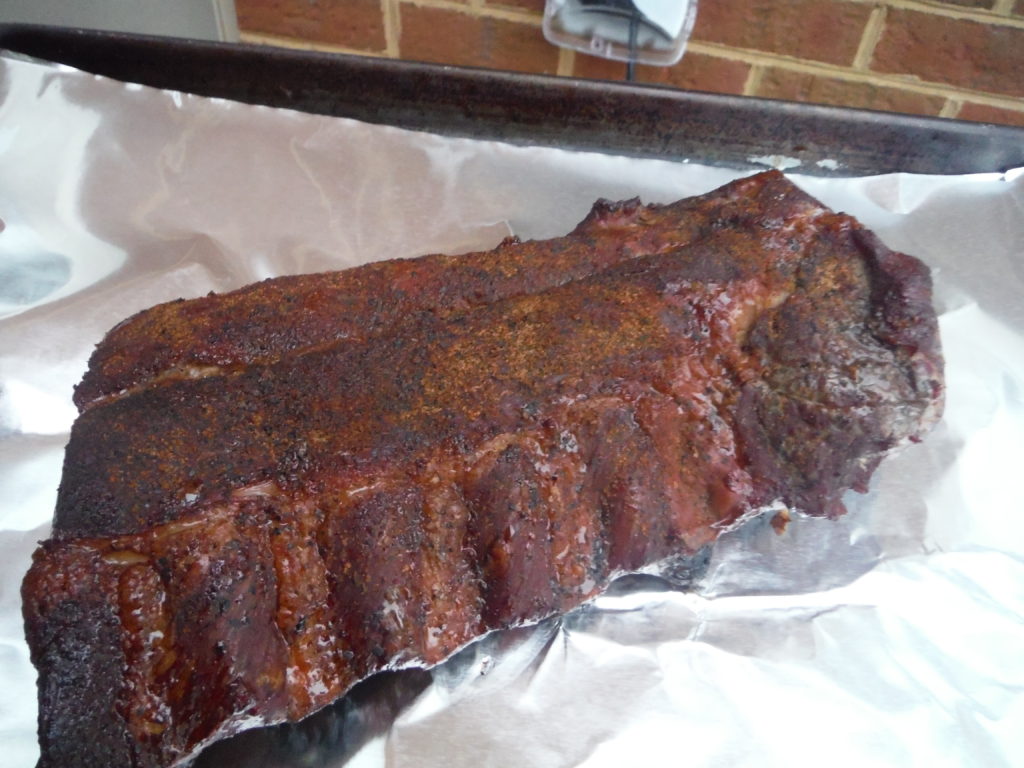 And here they are after an hour in the aluminum foil.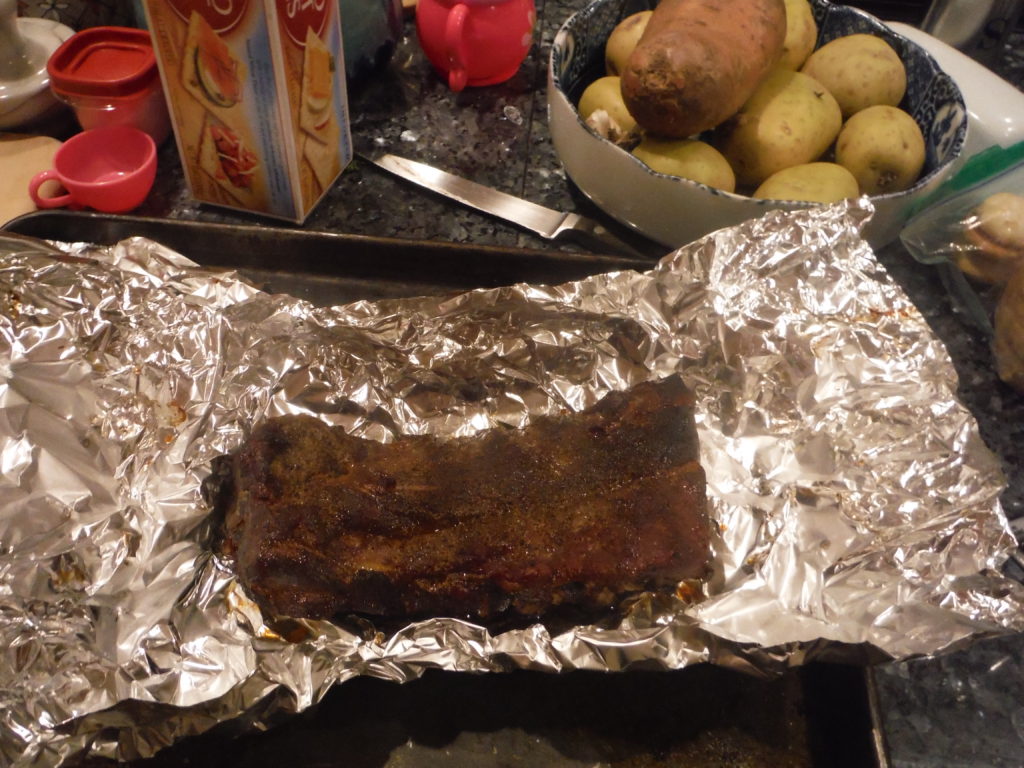 Enjoy as it, or with barbeque sauce. The ribs in the picture were roasted for 1 hour in aluminum foil.