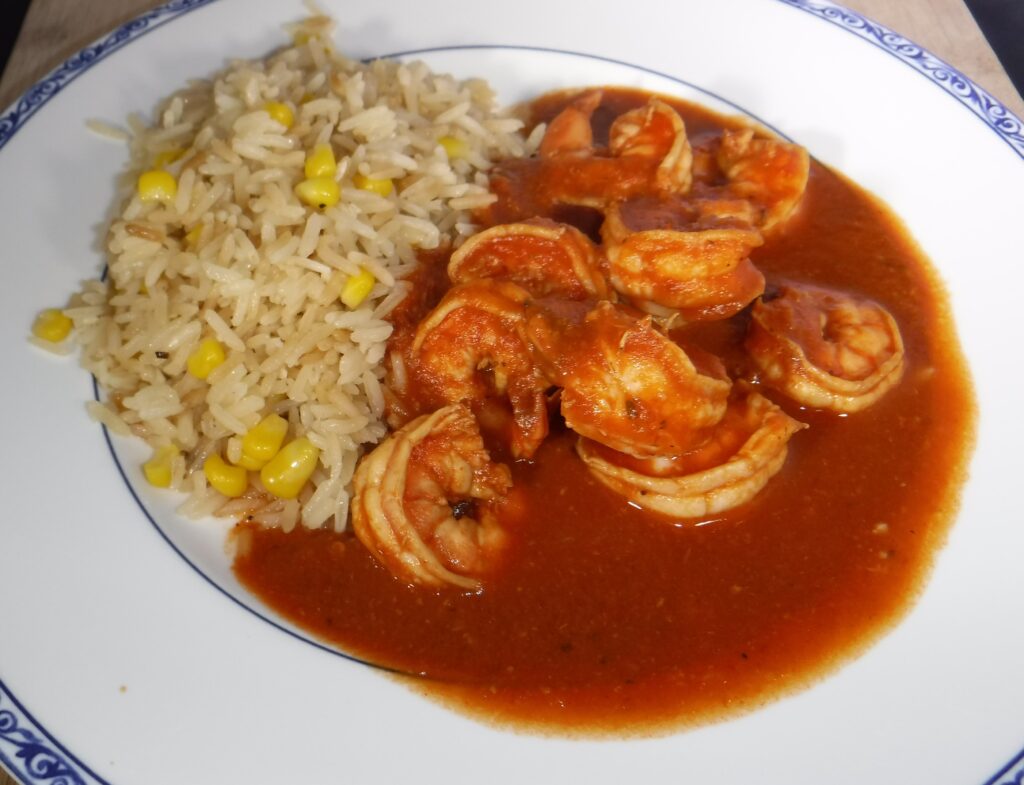 This flavored Mexican rice is easy to make. This version is an adaptation from Esteban Castillo's Chicano Eats and will serve 4 people. As shown in the photo, we served it with a spicy shrimp dish.
2 Tbs. salted butter
3 cloves garlic, finely sliced
1 cup basmati or other long grain rice
1-3/4 cups reduced sodium chicken broth
½ cups corn kernels (I used frozen)
Salt to taste
In a large saucepan over medium heat, melt the butter and sauté the garlic and rice for about 3 minutes until the garlic is fragrant and the rice is toasted. Stir in the chicken broth and corn kernels. Bring to a boil and reduce to a simmer and cook covered for 15 minutes. Remove from heat and allow to continue steaming for another 15 minutes. Fluff the rice and taste for seasoning.