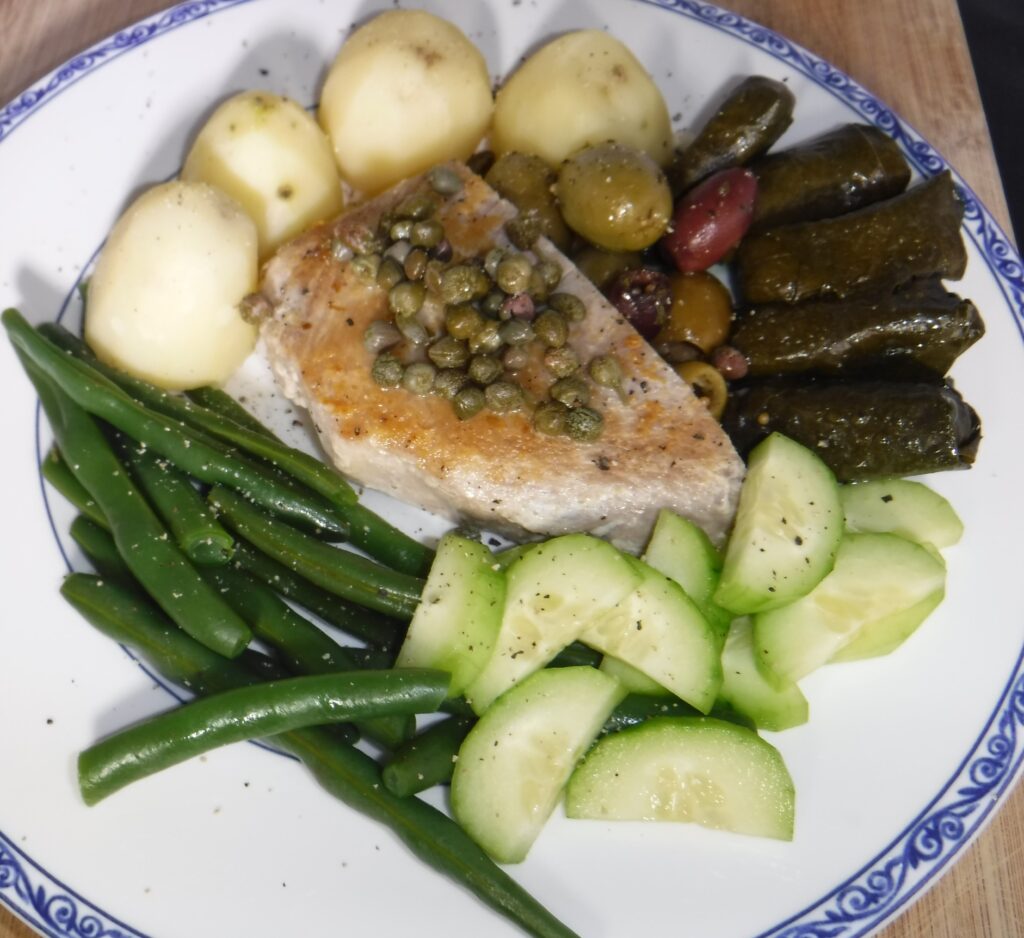 We frequently eat Salade Nicoise, usually with good quality oil-packed canned tuna. I had seen an article on cooking tuna sous-vide in oil and decided to use that for the tuna part of the salad. That involved sprinkling the two sides of the tuna with kosher salt and letting it dry brine in the refrigerator for 20 minutes, rinsing off the salt, patting the tuna dry, and then poaching it in a ziplock bag with olive oil for 40 minutes at 132 degrees and then sauteeing it olive oil for 2 minutes on a side.
The rest of the salad was boiled small potatoes, cooked green beans, olives, onions, anchovies, and a vinaigrette.
Tuna cooked this way is cooked, but soft and moist. It is not flaky. I think it is a matter of taste whether it is better than good quality canned tuna. It might have been interesting to finish it with s brief searing of the two sides in a hot skillet.