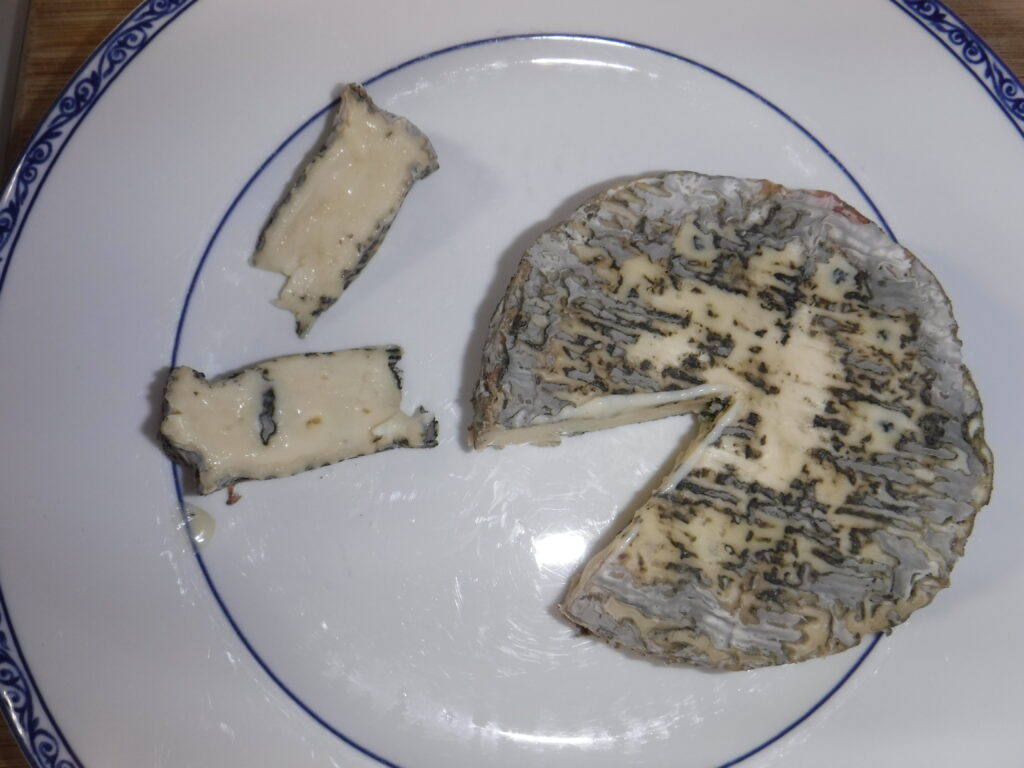 In process
This is my first attempt at a cheese with mold. I followed the Petit Blue recipe and video by Gavin Webber, an Australian cheese-maker. I made one major mistake while making the cheese. I was supposed to add the salt to the curds before draining, but it was after I was well along in draining that I realized I had forgotten to add the salt. I took the partially drained curds out of the molds, put them into a pot, added half of the intended amount of salt (to compensate for the salt which would have been drained off with the whey), mixed it well, and repacked the molds to continue draining.
I noticed that draining cheeses seemed to be thinner than expected, so I combined the four cheeses into two molds. At first, the two cheeses per mold seemed fairly separate, but over time they melded together, as can be seen by the photo.
After about 30 days aging in the cheese cave, I noticed that the mold growth seemed to be stalled at a moderate level, and that the texture of the cheese was rather soft. I therefore decided to try one of them. I scraped off the mold from the outside and cut some wedges. The cheese had a soft texture, like Camembert or Brie and a pleasant mild blue flavor. I wrapped the first cheese in aluminum foil and moved it to the regular refrigerator. I will give the second cheese a few more days of aging in the cheese cave, and then I plan to move it to the refrigerator as well.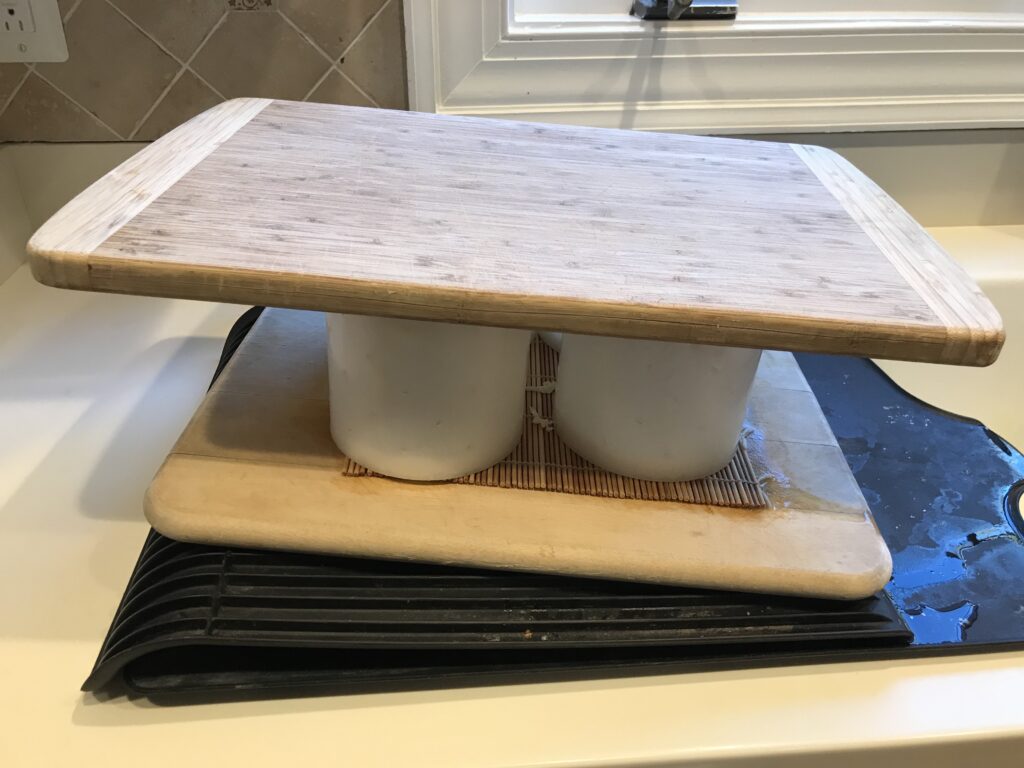 Draining in Camenbert molds.