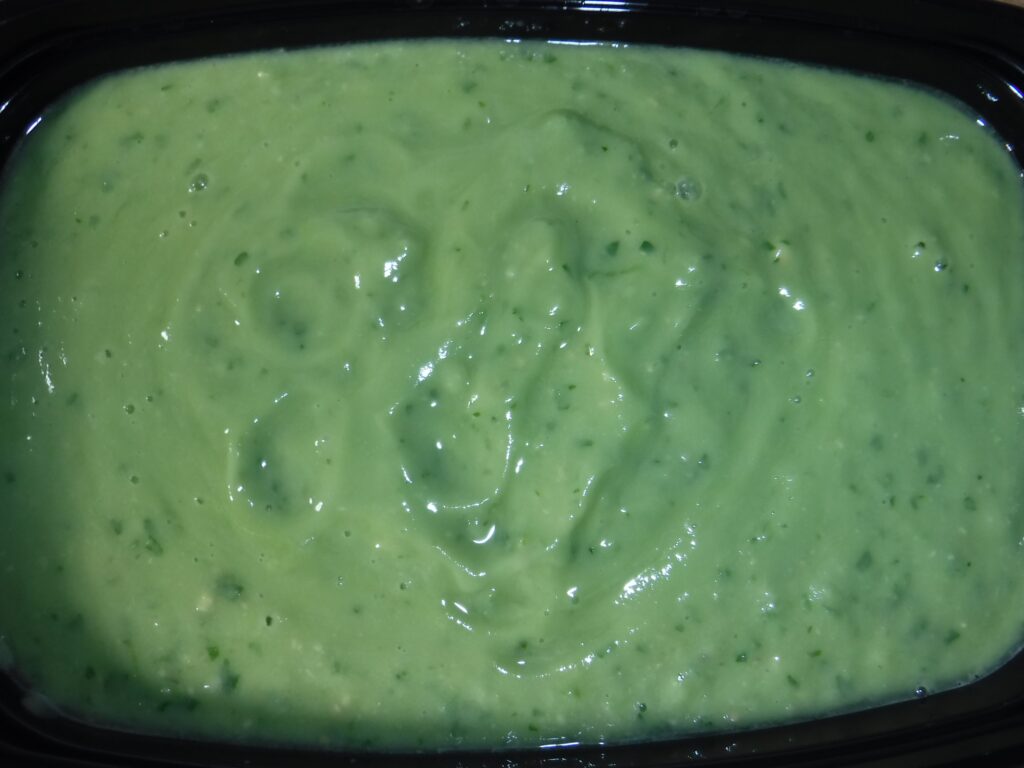 This salsa is like a thin and unchunky version of guacamole. It is from Esteban Castillo's cookbook Chicano Eats, and was used with grilled steak to make Vampiros de Asada. When Carol saw the recipe, she could not believe that it would use 1.5 cups of water, but it does. It has a nice citrusy flavor from the lime juice and the tomatillo. This makes about 3 cups of salsa.
3 cloves garlic peeled
2 green onions, roughly chopped
1 tomatillo, husked and cut in two
¼ cup cilantro leaves
1 serrano chile, without stems (seeds included if you want it more spicy, excluded if you want it milder)
2 avocados, halved and pitted
¼ cup fresh lime juice
2 tsp. Diamond Crystal kosher salt, plus more to taste
1-1/2 cups cold water
Put the garlic, green onions, tomatillo, cilantro, and serrano in the bowl of a food processor. Pulse to chop. Add the remaining ingredients. Pulse until smooth. Check the seasoning.