There are two keys to this classic eggplant mezze.  The first is to well char the eggplant so that smokiness pervades the eggplant flesh.  The second is to get a good balance between the sharpness of lemon juice and garlic, the richness of tahini, and the seasoning.  Good baba ghanoush will disappear very quickly.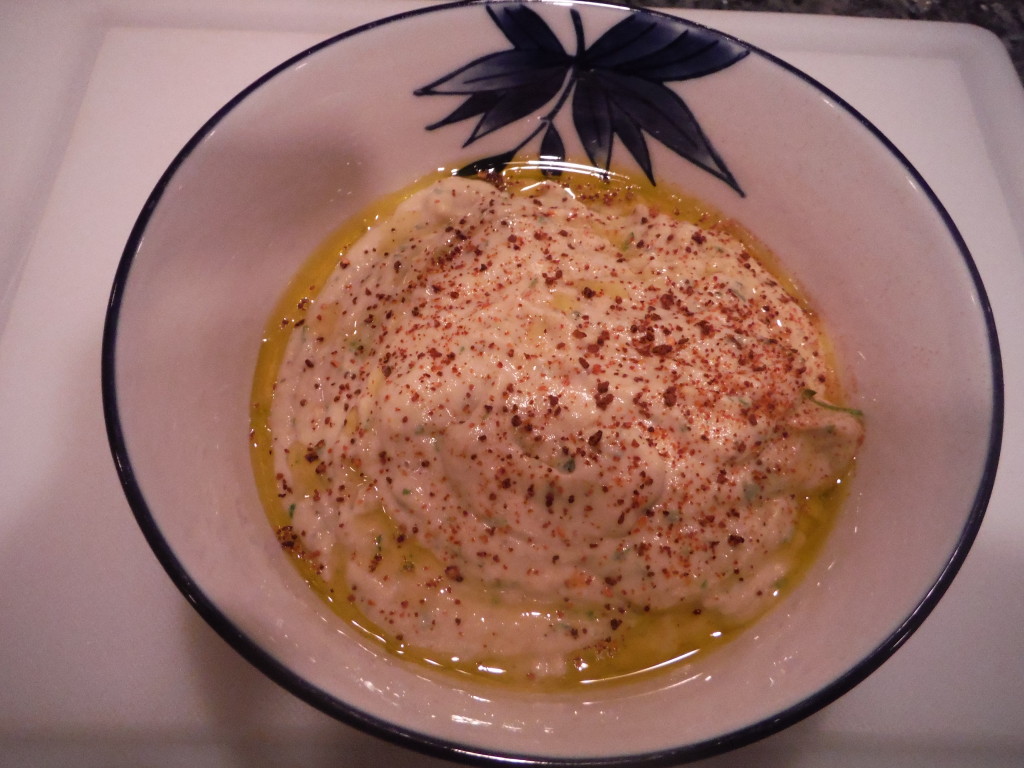 This recipe is an adaptation of the classic version in Claudia Roden's original edition of A Book of Middle Eastern Food.
1 large Italian eggplant
1 clove garlic, peeled
2-1/2 Tbs. tahini
Juice of 1 lemon
1/4 tsp. cumin
1 Tbs. chopped parsley
Salt
Pepper
Aleppo Pepper
Olive oil
Grill the eggplant over a hot grill until the flesh is cooked and the skin is well charred.  Alternatively, if you have a gas burner on your stove, cook the eggplant directly in the gas flames.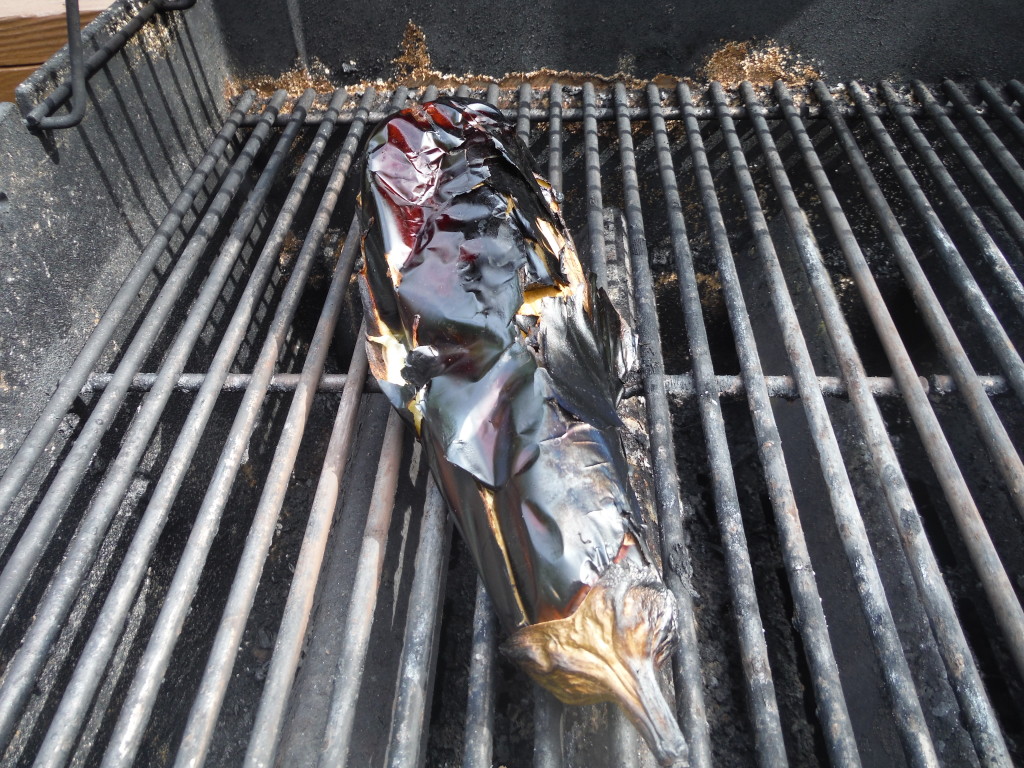 Let the eggplant cool, and then separate the flesh from the skin.
Put the garlic clove and the parsley in the bowl of a food processor and pulse until they are well chopped.  Add the eggplant flesh, tahini, lemon juice, and cumin to the bowl and pulse until they are smooth and well combined.  Add some salt and freshly ground black pepper and taste to correct the seasoning.  Add more lemon juice if necessary.
Place in a bowl and garnish with some olive oil and a sprinkling of Aleppo pepper.
Serve with pitas.