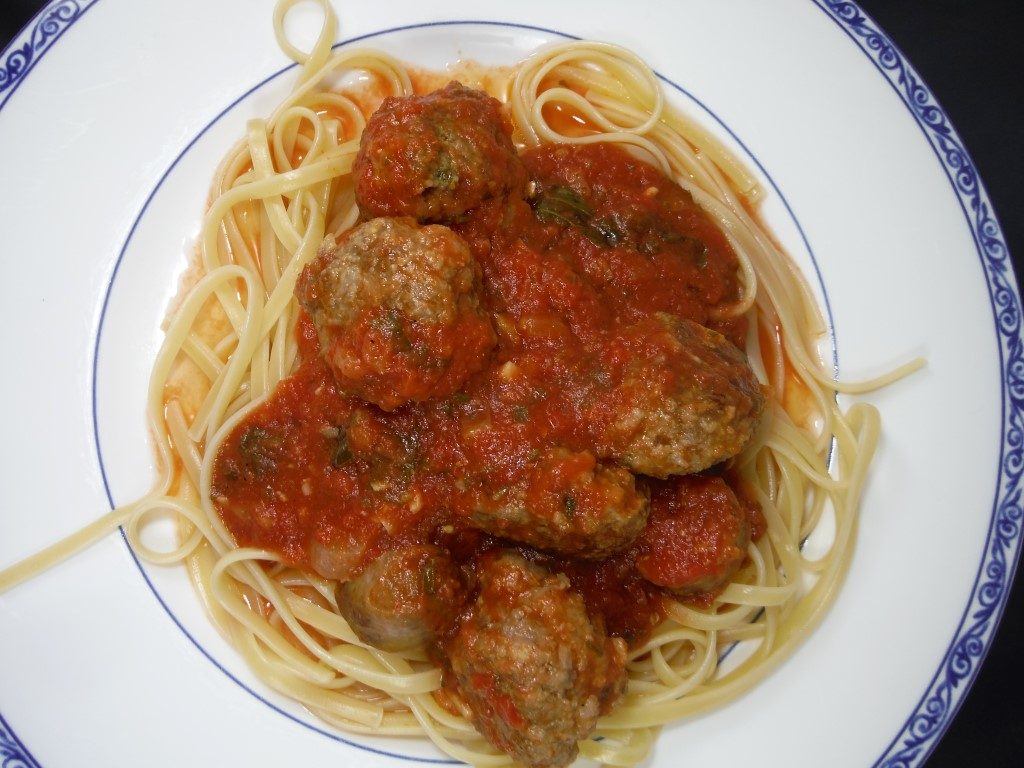 This old-school Italian-American red sauce is what I used to make Sunday Gravy . It is very straight-forward and fairly quick to make. This recipe is an adaptation from Henry Hill's The Wise Guy Cookbook: My Favorite Recipes from My Life as a Goodfella to Cooking on the Run.
¼ cup olive oil
½ cup onions, chopped
6-8 cloves garlic, finely minced
2-28 oz. cans peeled whole tomatoes with basil
12 large basil leaves, chopped
¼ cup fresh parsley, chopped
½ tsp. salt
½ tsp. black pepper
Drain the liquid from the tomatoes, reserving the liquids. Chop, puree, or crush the whole tomatoes. An immersion blender works very well for this.
In a Dutch oven, heat the olive oil over medium heat. Add the onions, and saute for 3-5 minutes, until translucent. Add the garlic, and saute for another minute. Add the reserved tomato juice and stir well. Add the tomatoes, basil, parsley, salt, and pepper, and stir well. Bring to a boil and then reduce to a simmer and cook for at least 30 minutes, stirring occasionally. Cook longer if you want it to be thicker. Skim off any foam which comes to the surface. Taste for seasoning. This sauce is then ready for Sunday Gravy, or any other dish which needs a red sauce.