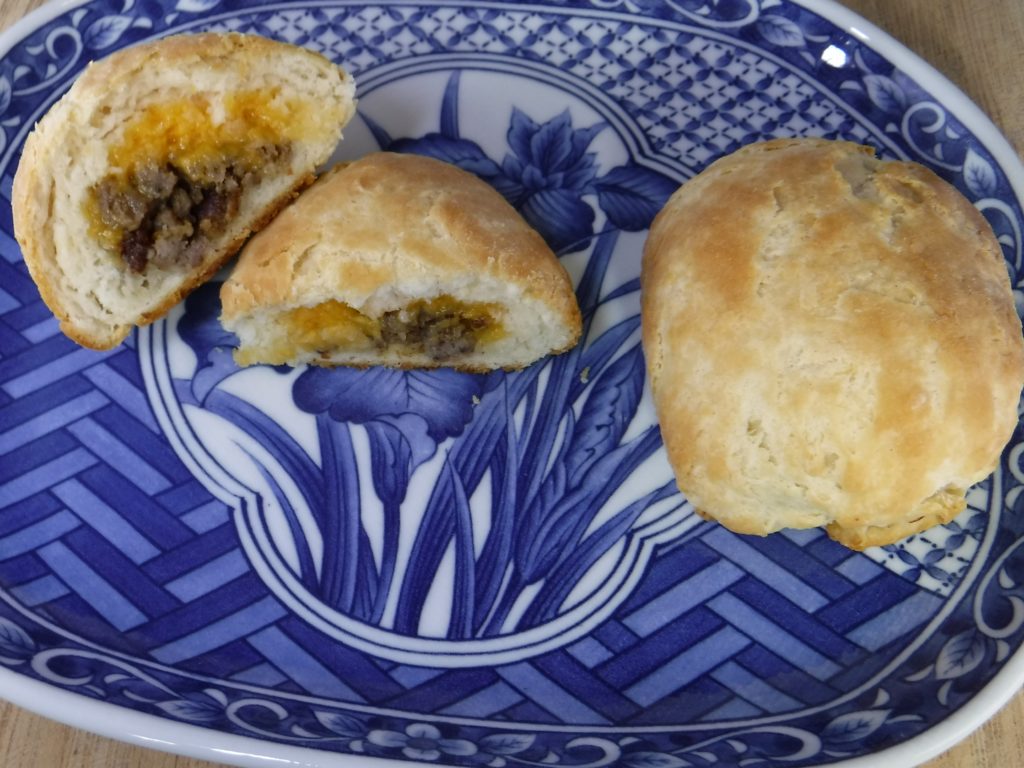 Biscuit bombs are North Carolina's answer to the Texan sausage and cheese kolache ( Kolaches ). I heard about them when Nick and Anna got a kit to make them from "Farmer and the Dail", a restaurant in Snow Hill, NC (an unlikely name for a town in eastern NC where it very seldom snows!)
The basic process is very simple. Here is how I made 6 biscuit bombs for 3 people.
Cook some good quality American breakfast sausage. Drain it on paper towels and chop into small pieces. Put the sausage in a bowl. About 3 oz. per person.
Put in a bowl shredded cheese, such as a sharp cheddar. About 2 oz. per person.
Preheat the oven to 450 degrees. Line a cookie sheet with baking parchment.
Make a batch of dough for Buttermilk Biscuits sized for the number of people eating.  In this case, I made 1.5 recipes for 3 people.  Divide the dough 6 even pieces, about 2 oz. each.  On a floured work surface, form each piece into a rough circle.  Roll it into a disk about 5 inches across.  Put a disk in one hand and place on the disk some of the sausage and some of the cheese.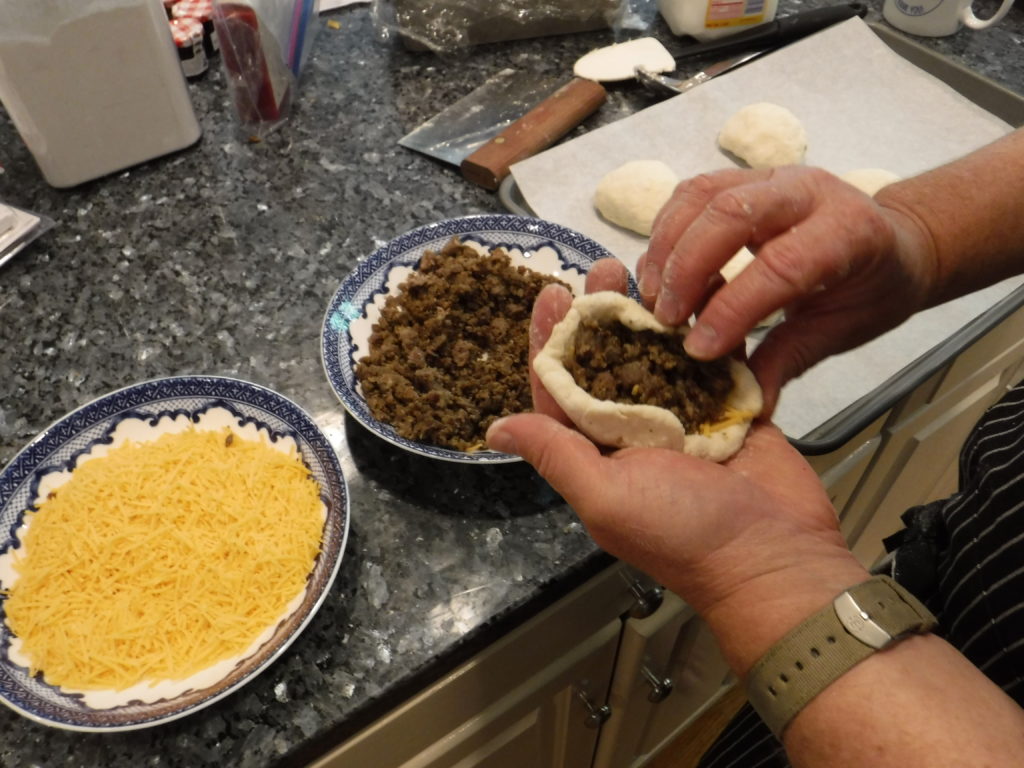 Using the other hand, form the disk into a ball with the cheese and sausage on the inside, being careful to not leave any cracks for the cheese to ooze out of. Place the biscuit bomb seam side down on the cookie sheet. Repeat with the other disks. Position the disks evenly over the baking sheet so they have room to expand.
Bake until golden, about 12-14 minutes.  Enjoy warm from the oven.