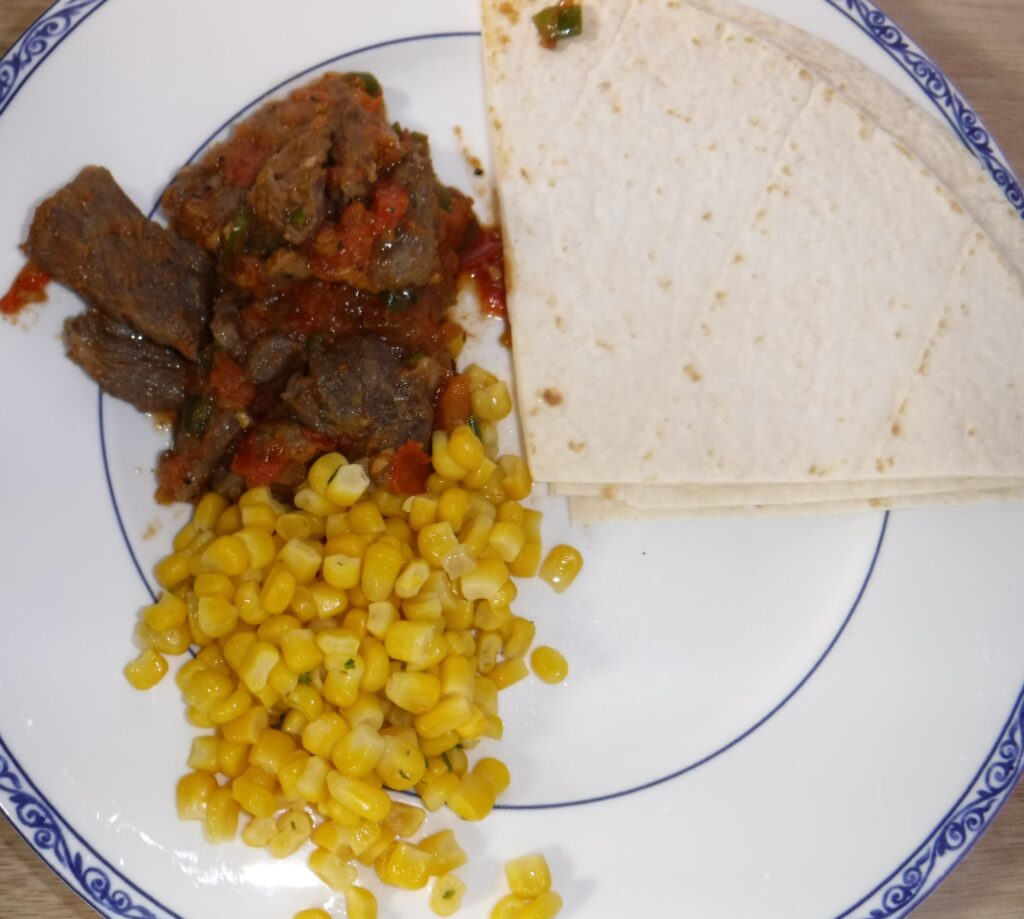 This is an adaptation from a recipe in thekitchn.com. It turned out to be a very quick, easy and flavorful way to cook a steak, and it was very good with warmed flour tortillas. The quantities shown below are for 3 servings, but it can be easily ratioed up or down. It has a little zip from the 2 chilies, but was not very hot. We served it with corn and a salad.
1 lb. good quality steak, excess fat removed and cut into bit-sized strips
¼ tsp. freshly ground pepper
¼ tsp. ground cumin
1 clove garlic, pressed
½ tsp. garlic powder
1 tsp. kosher salt
1 tsp. olive oil
¼ large onion, chopped (Mexicans like white onions)
2 serrano chilies, stemmed and chopped
2 large tomatoes, chopped
Flour tortillas to serve
In a gallon ziplock baggie, mix together the pepper, cumin, pressed garlic, garlic powder, and kosher salt. Add the steak strips and mix well to distribute the spice and garlic mixture. Marinade for an hour.
In a large skillet over medium heat, saute the onion until translucent. Add the steak strips in a single layer and let them cook undisturbed to brown themselves. Then turn them over to brown the other side. Add the chopped chilies, and saute for 2 minutes. Add the chopped tomatoes and cook until they have turned into a thick sauce, and the meat is nice and tender, 5-10 minutes. Check seasoning.
Serve with warmed flour tortillas.