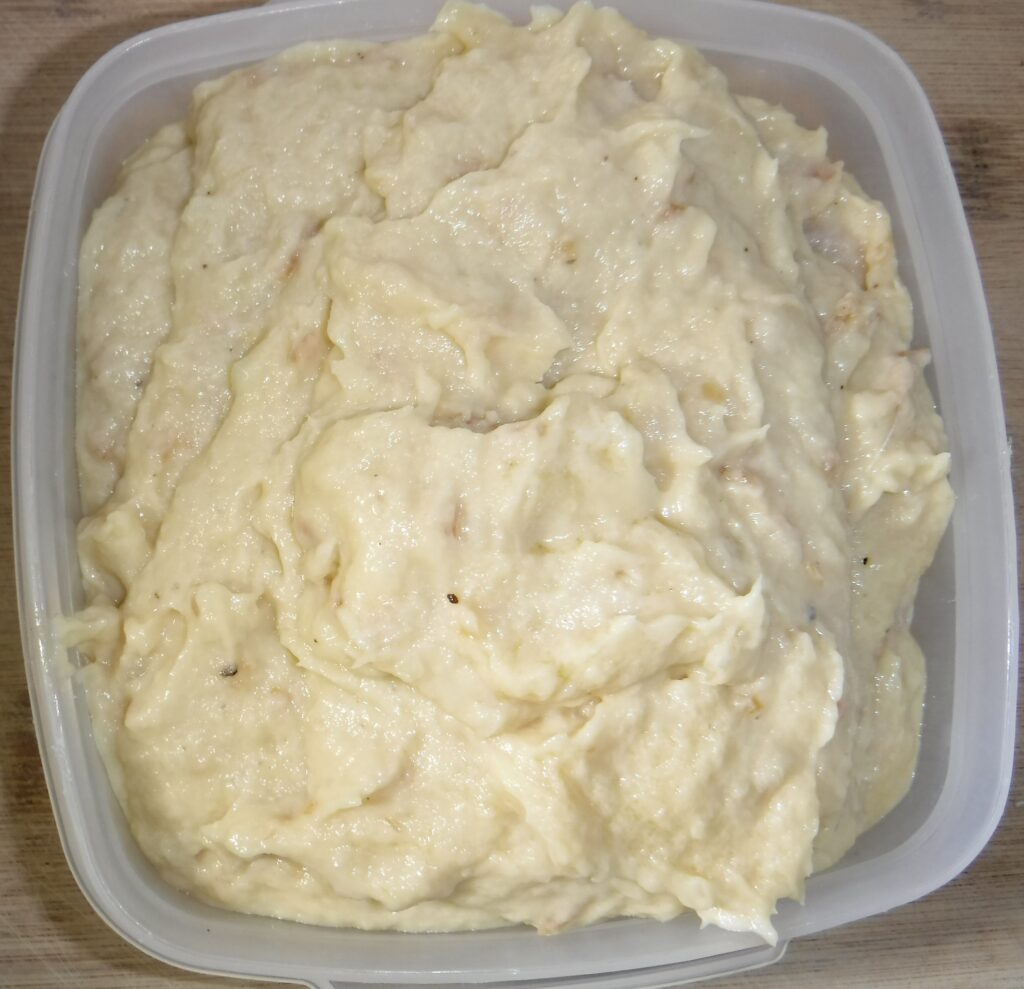 This fish, potato, and olive oil spread is a variation on a Venetian classic Baccala Matecato and similar Italian and French spreads. The key difference is using smoked trout instead of dried cod as the fish element. This version is adapted from a recipe in Saveur. Since olive oil is a key ingredient, it is important to use a good olive oil. This was very good on a sourdough baguette on Christmas Eve.
1 medium russet potato (about ½ lb.)
1-3/4 cups whole milk
1 bay leaf
¼ tsp. kosher salt
3 medium garlic cloves, divided
8 oz. smoked trout, skinned
¾ cup extra virgin olive oil
Freshly ground black pepper and kosher salt to taste
Peel the potato and cut it into one inch cubes. Put the potato cubes, milk, bay leaf, kosher salt, and 2 smashed garlic cloves in a small saucepan. Bring to a boil and reduce to a simmer. Cook the potato 35-40 minutes until it can be easily pierced by a fork. Drain the potatoes, reserving the liquid.
Put the potatoes in the bowl of a stand mixer with a paddle attachment. On low, beat the potato until it breaks down into a mush. Add the trout and increase the speed to medium, and beat until it breaks down and blends with the potato. Add 1 crushed (or finely chopped) garlic clove. Add the olive oil in a small stream, and then add ½ cup of the reserved potato-cooking liquid in a small stream. Add black pepper to taste. Check the seasoning.
Serve warm or at room temperature with crusty bread, crackers, or crudities.  We served it with a freshly baked baguette with Christmas Eve dinner, which in our family tradition is primarily a cold seafood salad.