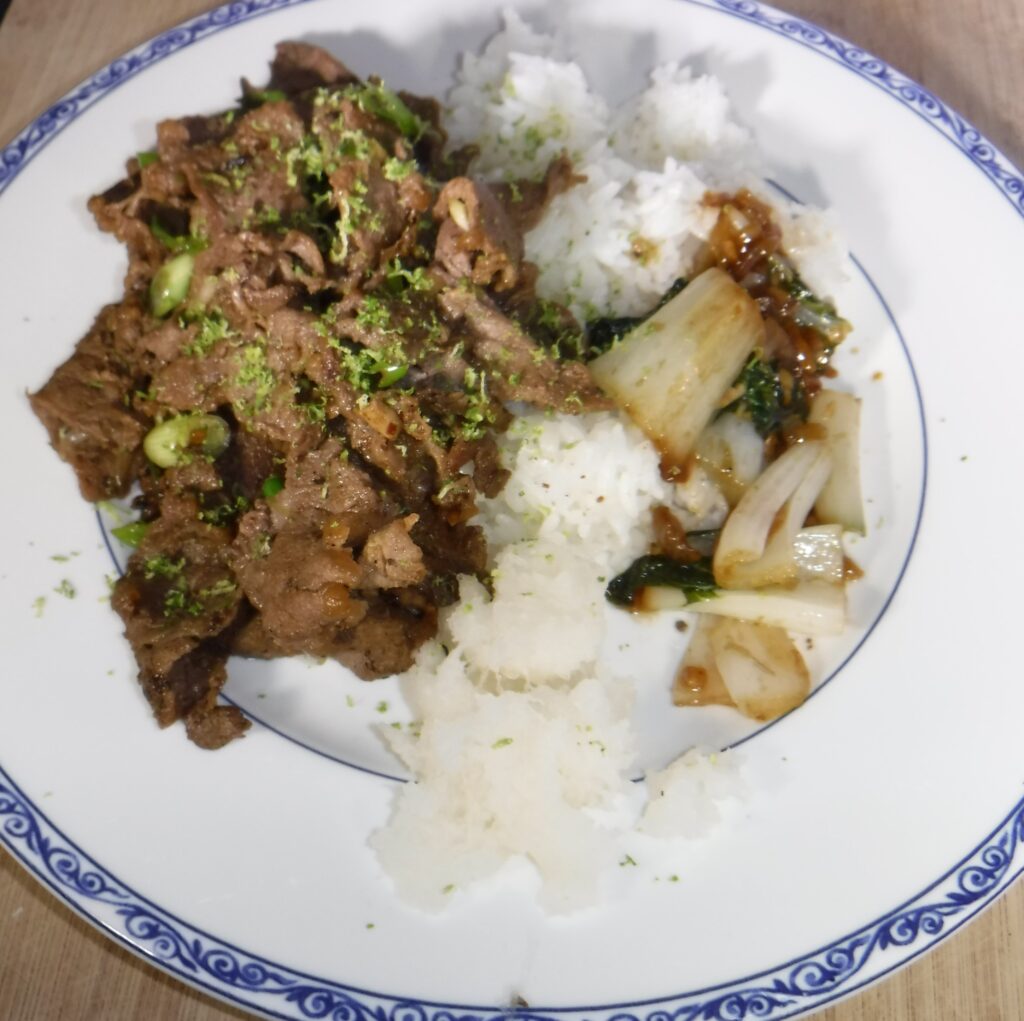 This is a Japanese dish in which cubes of steak are pan-fried, glazed with a soy-citrus sauce, and served with steamed rice. I actually made it with thin sliced rib eye from a Korean supermarket, which is what is shown in the photograph. I think that was a mistake because there was too much surface area to get a nice browning and glaze. I plan to remake it soon with actual cubes. Traditionally, grated daikon is used as a garnish, but that did not seem to add anything to the dish. We served it with sautéed bok choi in addition to the rice. This is a quick dish, makes 4 servings, and is adapted from a recipe at Milk Street.
1-1/2 lbs. beef steak cut into ¾ inch cubes
1 tsp. freshly ground black pepper
1 Tbs. vegetable oil
2 Tbs. salted butter, cut into pieces
2 medium garlic cloves, minced
2 Tbs. soy sauce
1 tsp. zest from lemon, lime or orange (I used lime)
1-1/2 Tbs. juice from lemon, lime, or orange
2 scallions, thinly sliced on a diagonal
Season the beef steak cubes with the black pepper. Heat the oil in a 12 inch skillet. When hot, brown the beef in the hot oil on all sides. Use a slotted spoon to move the cooked steak cubes to a bowl. Add the butter and saute the garlic until fragrant. Add the soy sauce and citrus juice and cok until it is syrupy. Remove from the heat and stir in the beef and any juices, the scallions and the citrus zest. Toss well and serve.