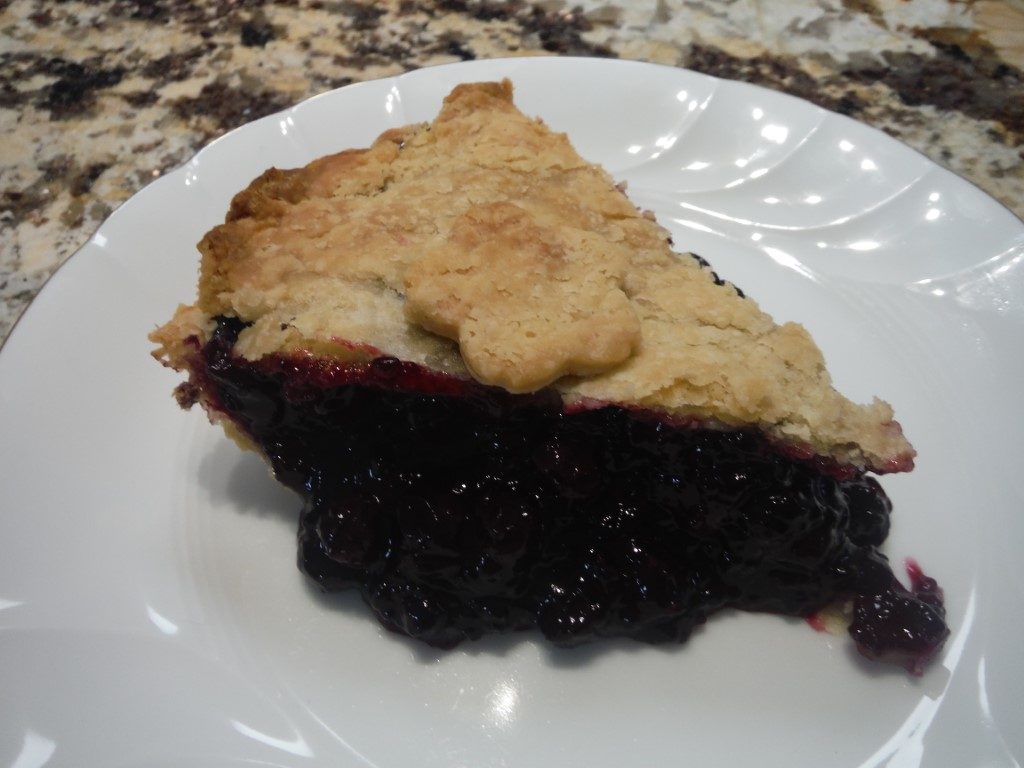 This pie was adapted from a recipe in King Arthur Flour's The All-Purpose Baking Cookbook and was a hit at a family party last night.
Flaky Pie Crust – full recipe for a double-crusted pie
30 oz. fresh blueberries (~6 cups)
1 tsp. lemon zest
2 Tbs. lemon juice
1 cup sugar
¼ cup quick-cooking tapioca
Put the blueberries, zest, juice, sugar, and tapioca in a large saucepan.  Simmer until the filling has thickened and remove from the heat to cool.  If using immediately, be sure that it cools to lukewarm before putting in the pie.  Alternatively, the filling can be made ahead and refrigerated until use, in which case it should be warmed in a microwave back to lukewarm before use.
Preheat the oven to 425 degrees.
Roll out the pie dough for the lower layer and put it in a pie pan, trimming off the excess dough.  Fill with the blueberry filling.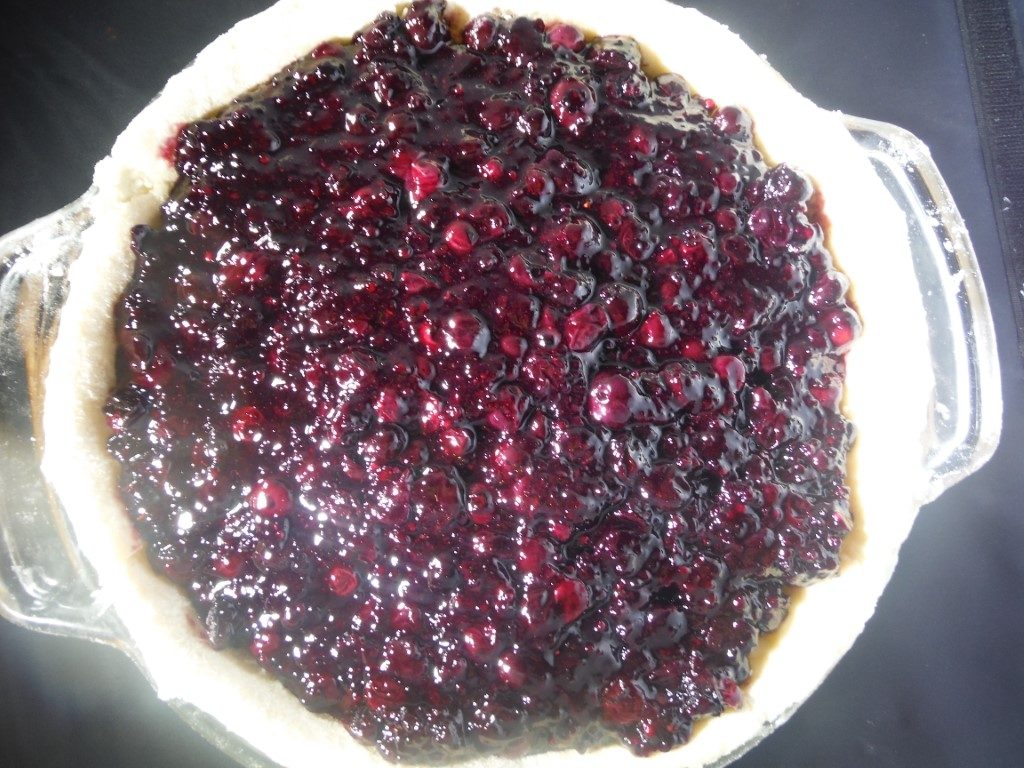 Roll out the pie dough for the upper layer, cover the filling, trim off the excess dough, and crimp together the upper and lower doughs to seal them together.  If desired, use some of the excess dough to make decorative add-ons on the top of the upper layer.  Slit the top dough in 4 spots so that the moisture from the filling can be released.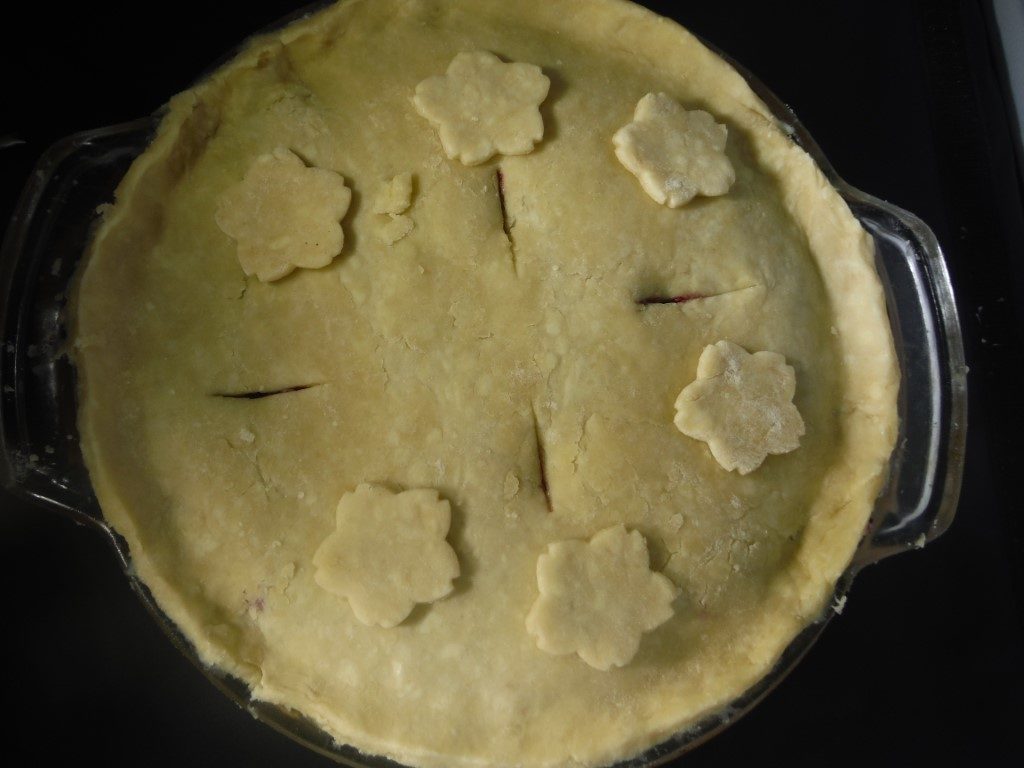 Bake at 425 degrees for 15 minutes and then lower the temperature to 350 degrees and bake until the top is golden brown, which will be 35-50 additional minutes.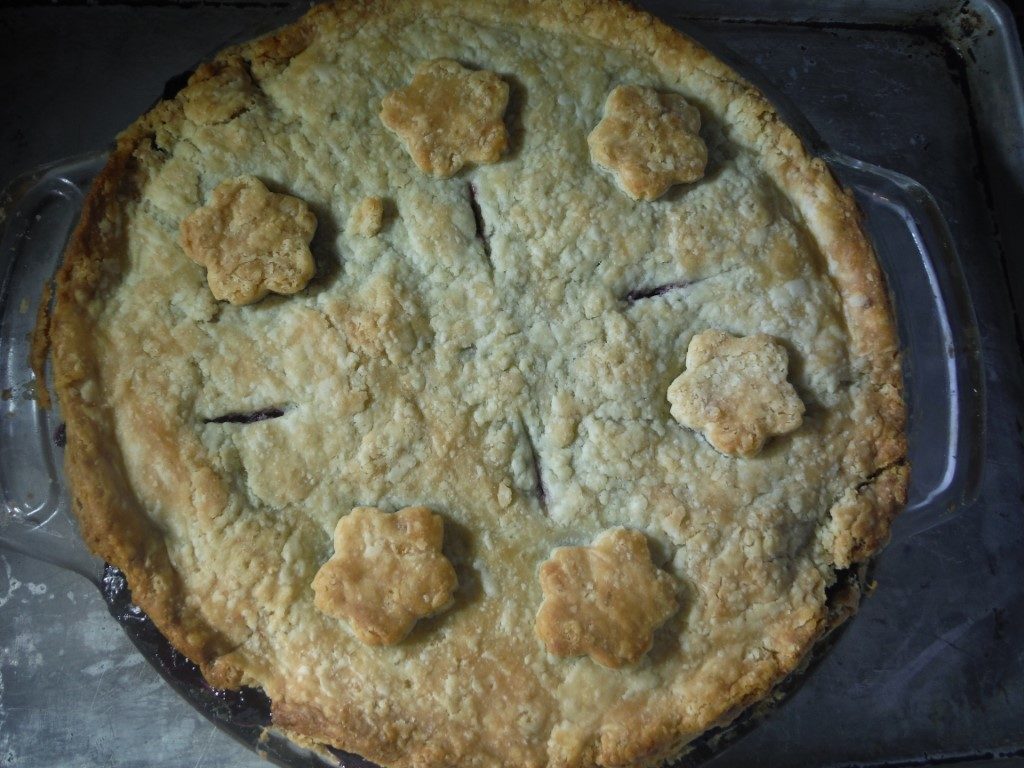 Allow to cool before cutting.