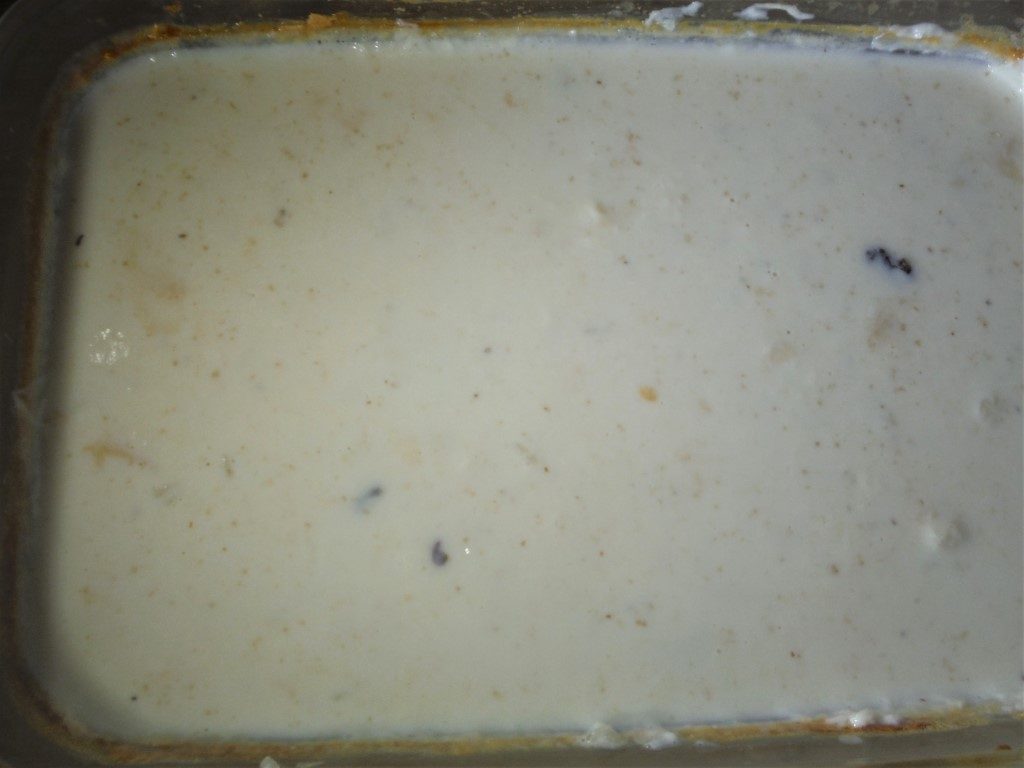 Yesterday, I found myself with a request for dessert and more milk in the refrigerator than was needed.  I decided to make a batch of rice pudding based on a recipe which Mark Bittman wrote when he had "The Minimalist" column in the New York Times.  The basic idea is to slowly bake the pudding at a low temperature to caramelize the lactose in the milk.  I cooked this for 2 hours, but I think it would have benefited from a bit longer cooking.  Toward the end, it needs more frequent checking and stirring.  I also really like rum-raisin flavoring in rice pudding, but that is optional if the pudding will be served to children or other non-drinkers.  This made 5 servings.
1/3 cup rice (I used Japanese medium grain)
½ cup sugar
Pinch salt
4 cups whole milk
1 tsp. vanilla extract
1/3 cup raisins, softened in rum (optional)
Preheat the oven to 300 degrees
Put the rice, sugar, salt, and milk in a small lasagna pan, and stir.  This is what it looks like going into the oven.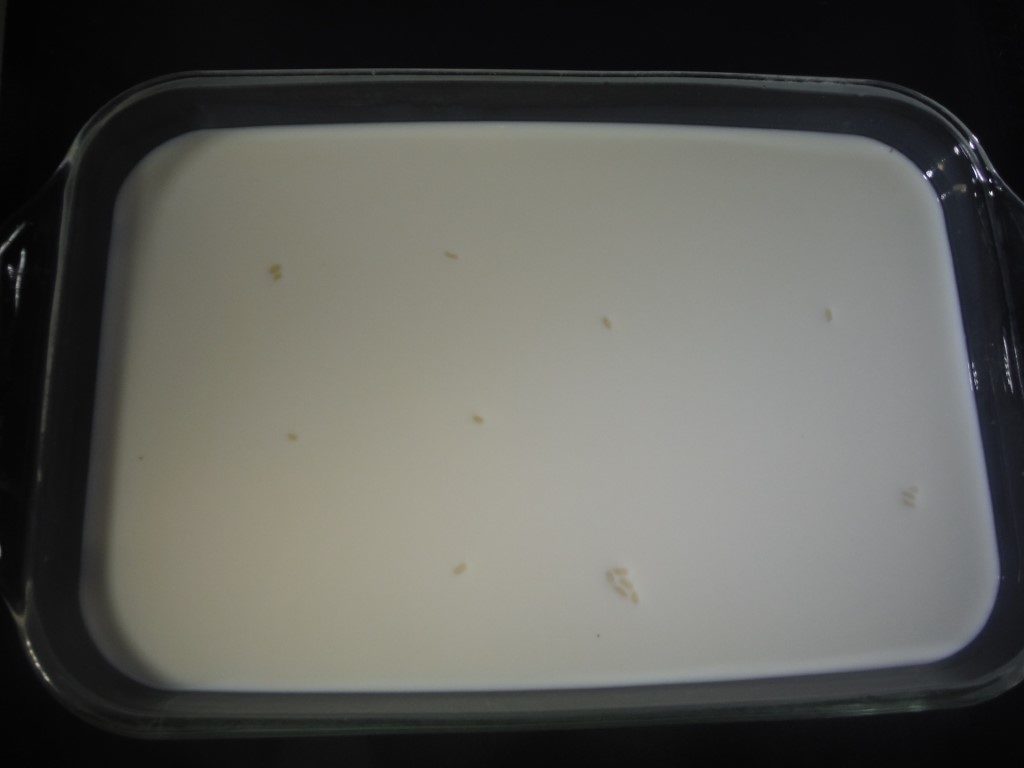 Bake for 30 minutes and stir.  Bake for a second 30 minutes and stir.  Bake for a third 30 minutes and stir.  Now bake and stir at 10 minute intervals until the pudding reaches the right level of doneness.  During this last phase, the pudding will noticeably color and be reduced.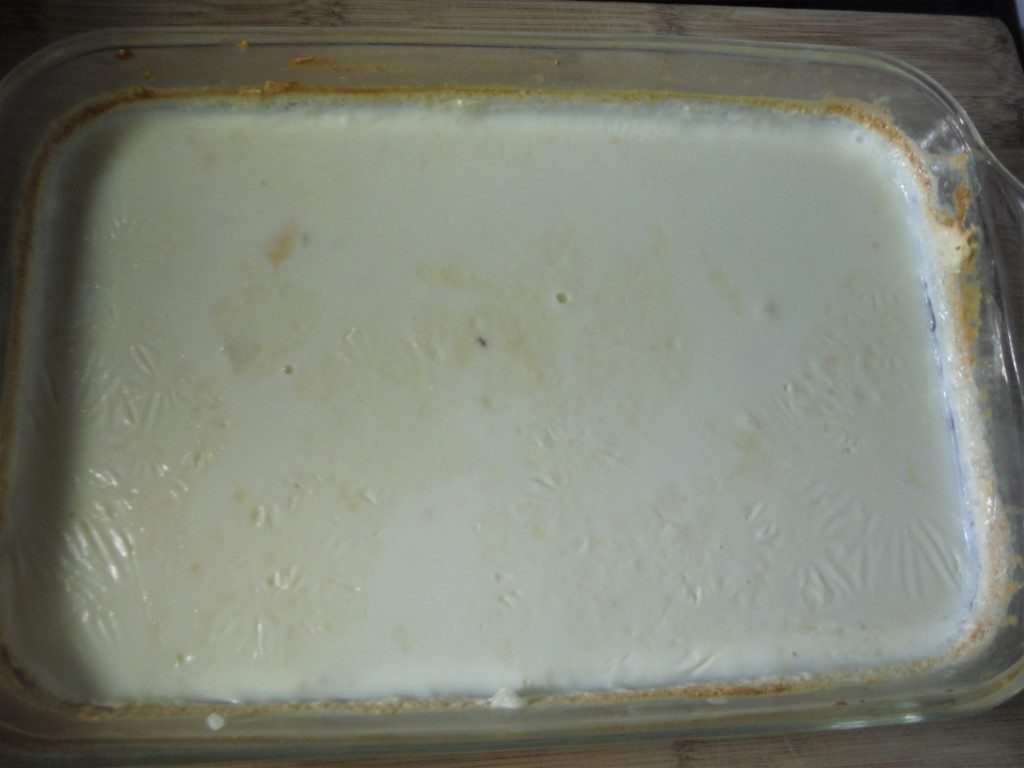 The objective is to stop before it becomes too thick, since it will continue to thicken as it cools.
Remove the pudding from the oven, and stir in vanilla and the rum-soaked raisins (if using), and portion into individual serving cups.