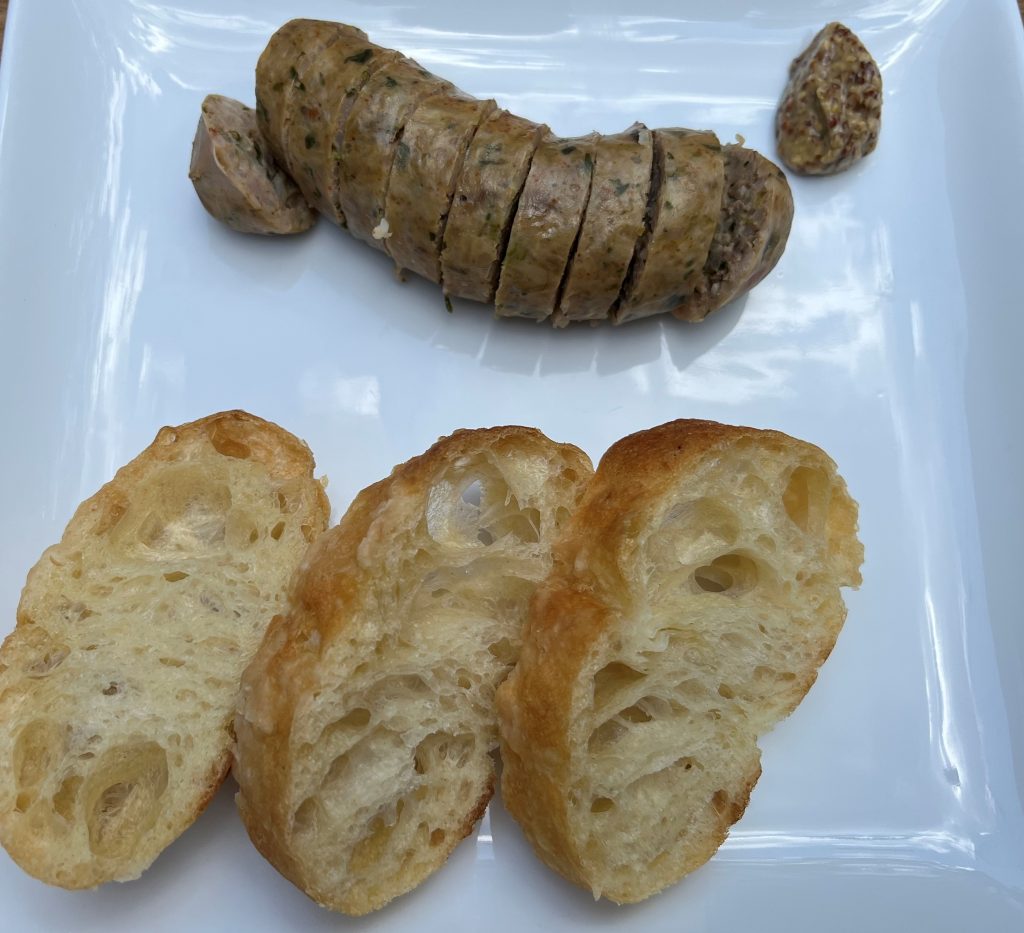 When I used to go to Houston on business trips, one of my favorite meals was the Cajun sausage boudin with a wedge salad at Pappadeaux's. Since boudin is hard to find in Richmond, when I visited Nick last week we made a large batch of boudin which we shared. We followed a recipe in Chef John D. Folse's book The Encyclopedia of Cajun & Creole Cooking.
Prior to steaming, the boudin seemed too salty, but some of the salt leached into the steaming liquid so that after steaming the salt level seemed fine. We experimented with smoking some of the raw boudin rather than steaming it, and that was too salty. (Thus if you want to smoke the boudin, reduce the salt content.) For the children, we made about a quarter of the boudin without any cayenne pepper.)
I cooked about 2.5 lbs. of long-grain rice to get the 6 lbs. of cooked rice called in the recipe.
10 lbs. pork butt, cut into strips
2 lbs. pork liver, cut into strips
1 lb. green onions, roughly cut
1 lb. parsley, roughly cut
8 oz. salt
6 Tbs. canyenne pepper
4 Tbs. freshly ground black pepper
6 lbs. cooked long-grain white rice
2 qt. cold water
1 cup chopped jarred pimentos
Sausage casing (~75 feet)
Grind the pork butt, liver, green onions, and parsley, alternating the feed to help mix them up.
In a large mixing bowl add the ground ingredients and the salt, cayenne, black pepper, rice, water and pimentos.  Mix with your hands until the ingredients are evenly distributed and all of the water is absorbed. 
Cook a small piece of the mixture to check the seasoning. 
Rinse and soak the sausage casing.
Stuff the boudin mix into the casing and twist into 6 inch links.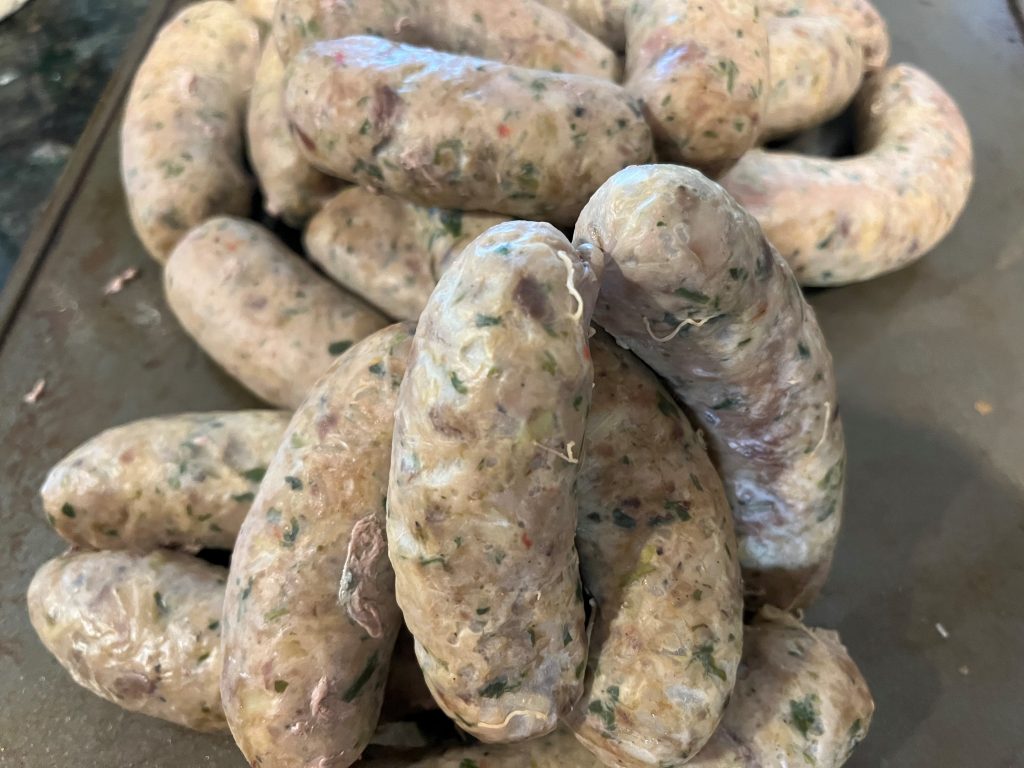 Put the links into a large steamer and steam for about 45 minutes until cooked through and firm to the touch.  Remove from the steamer, cool and package.
To serve, pan fry the boudin in a little oil and serve with Creole mustard.