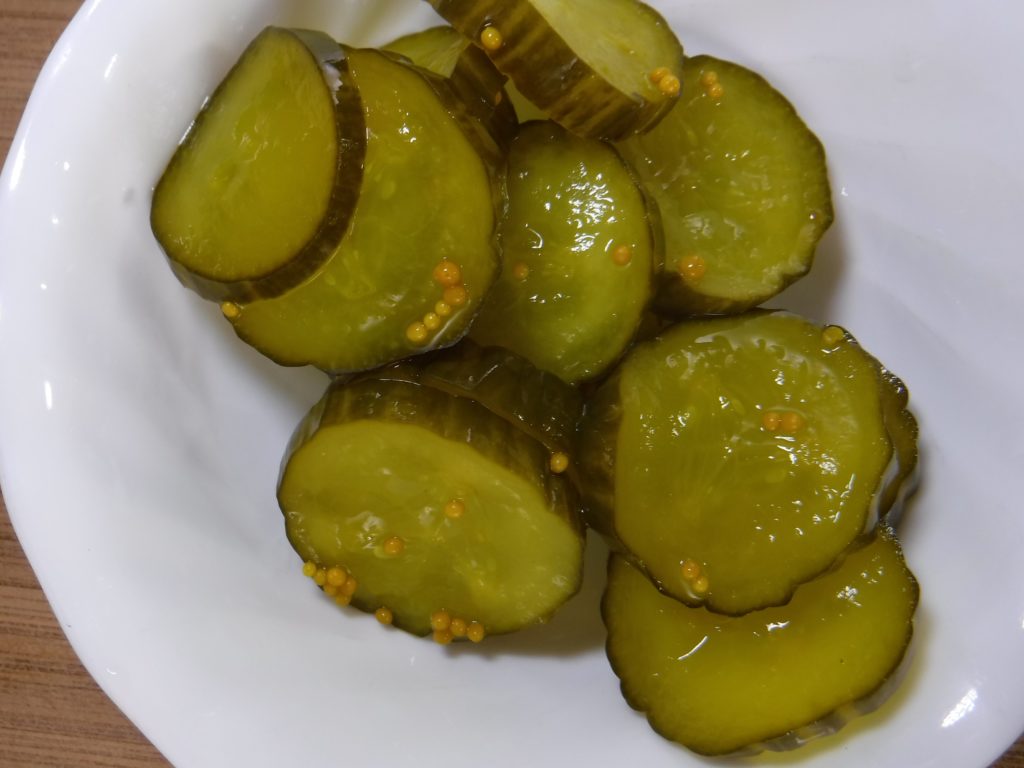 These tasty pickles can be eaten within a day or so of making them. This version is adapted from a recipe in the Richmond Times-Dispatch and makes about a pint of pickles.
1 lb. English or Persian cucumbers, cut into ¼ inch slices
2 Tbs. salt
½ cup sugar
½ cup white vinegar
1 Tbs. mustard seeds
1 tsp. ground coriander seeds
¼ tsp. turmeric
¼ tsp. celery seed
Put the cut cucumbers in a large non-reactive bowl and mix with the salt. Cover with ice cubes and leave it on the counter for 2 hours at room temperature. Drain the cucumbers.
Put the sugar, vinegar, and spices in a small saucepan and bring to a boil. Add the cucumbers and bring back to a boil, and then remove the pan from the heat and let it cool to room temperature. Put the pickles in a jar and store them in the refrigerator.