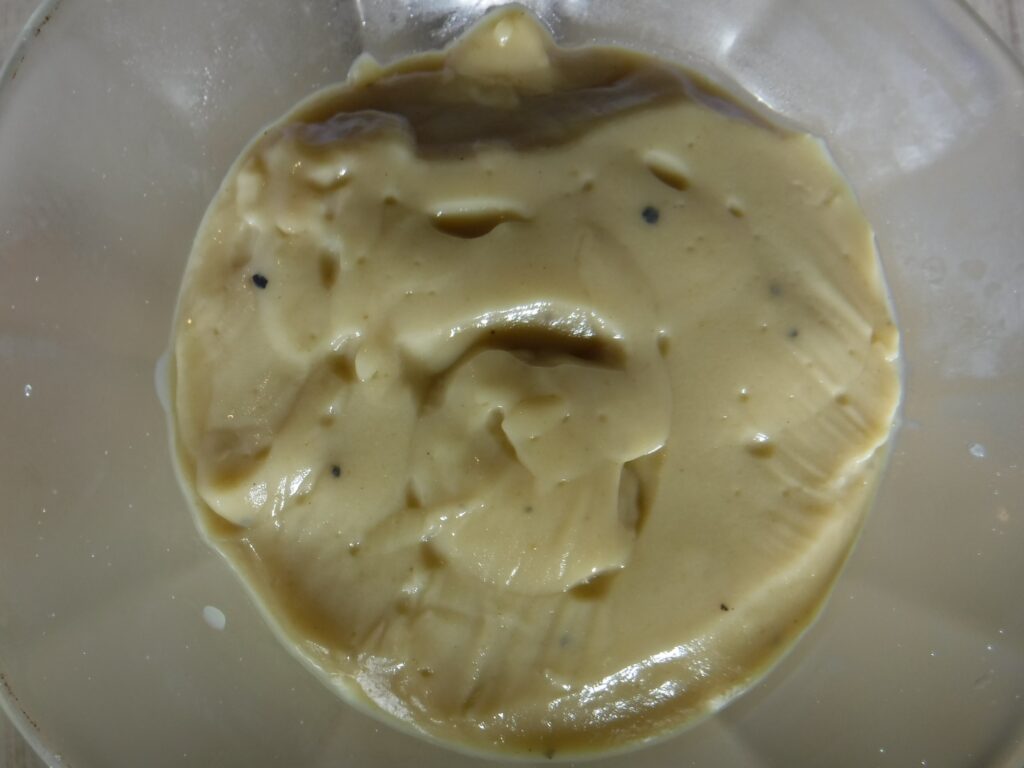 When Carol first tasted this pudding, she thought it was delicious, but she wasn't sure exactly what flavor it was. That was the result of a blend of several different flavors – a base of caramel, with ginger, and a little salt and black pepper to add complexity to the taste. This was adapted from a recipe from Milk Street. It was quick to do and made 6 ample servings. Be sure to make this in advance so that it has time to chill.
4 large egg yolks
1/3 cup cornstarch
3 cups whole milk
1-1/2 tsp. ground ginger
½ tsp. kosher salt
¼ tsp. black pepper
6 Tbs. salted butter, in 1 Tbs. pieces
1-1/4 cups packed dark brown sugar
1/2 cup water
In a medium bowl, mix together the egg yolks, cornstarch, milk, ginger, salt and pepper.
In a large saucepan over medium-high heat, cook the brown sugar and butter. Stir until it bubbles vigorously, and then stop stirring and let it cook for another minute. Remove from the heat, add the water, and stir until the caramel is all dissolved. Return the saucepan to the burner and turn the heat to medium. Add the milk mixture from the bowl, stirring continuously for a couple of minutes until it thickens. Remove from the heat and pour either into one large bowl for the refrigerator or into individual serving dishes. Cover with plastic wrap in contact with the pudding so that it does not form a skin. Chill in the refrigerator at least 2 hours.
This could be garnished with some sweetened whipped cream and some chopped candied ginger.