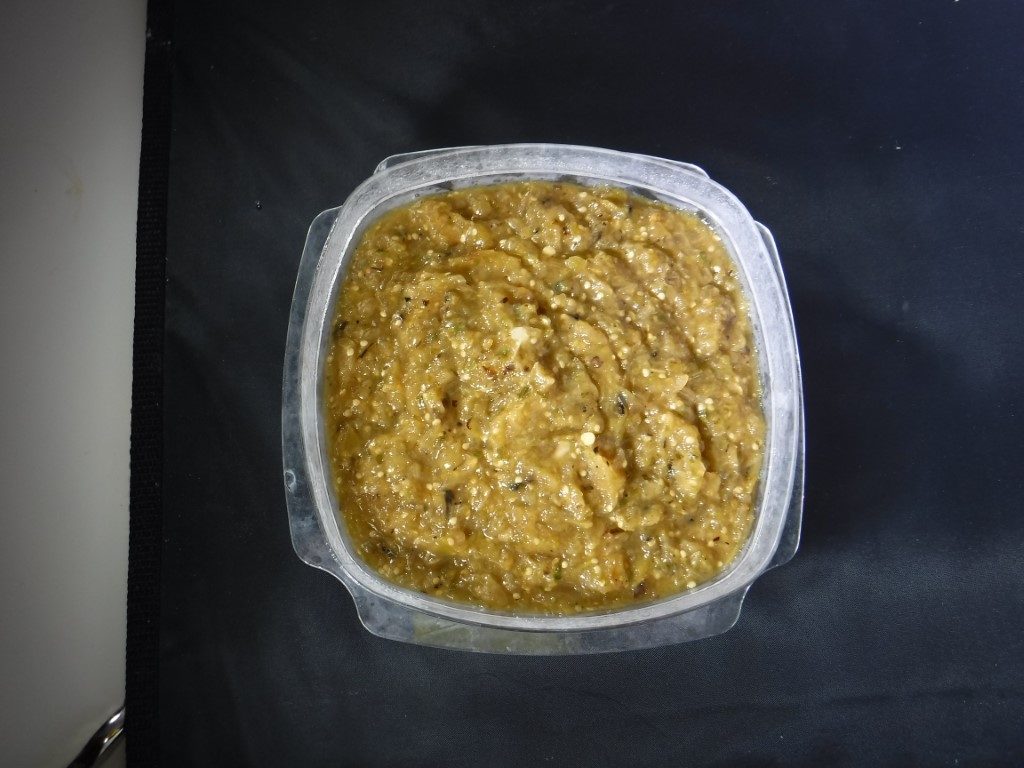 We are having a Tex-Mex themed dinner tonight for Amanda's birthday, featuring this salsa, Chile con Queso , Carne Asada , Tex-Mex Flour Tortillas  , guacamole, charro beans, and (not really Texan but very Southern)     Hummingbird Cake
This salsa is adapted from a recipe in Serious Eats and is very simple
1-1/2 lbs. tomatillos (about 10)
1 medium white onion (about 6 oz.
2-4 Serrano or Jalapeno chilies (I used 3 jalapenos)
10-15 sprigs cilantro
1 Tbs. vegetable oil
Kosher salt to taste (I used ~1/2 tsp.)
Turn on the broiler and line a cookie sheet with aluminum foil.  Dehusk the tomatillos, and cut them in half, putting them cut-side up on the cookie sheet.  Peel and cut the onion in half, and place it cut-side up on the cookie sheet.  Destem and cut the chilies in half lengthwise.  (If you want a milder salsa, remove the seeds and ribs.  Otherwise leave them in.)  Broil the vegetables until charred and the tomatillos are fully cooked.  The original recipe suggested 12 minutes, but I did it for 18 minutes, which I thought was needed since my cookie sheet was a bit further from the broiler element than in the original recipe.
Put the cooked vegies, their juices, and half of the cilantro in a blender or food processor, and blend into a rough puree.
Heat a medium saucepan with the oil.  When the oil is hot, add the puree (which will spatter) and cook, stirring constantly for a few minutes until it has darkened and thickened enough to coat a spoon.  Remove from the heat.  Finely chop the remaining cilantro, and add salt to taste.  Let cool, and then serve.  This can be stored in the refrigerator up to 5 days.