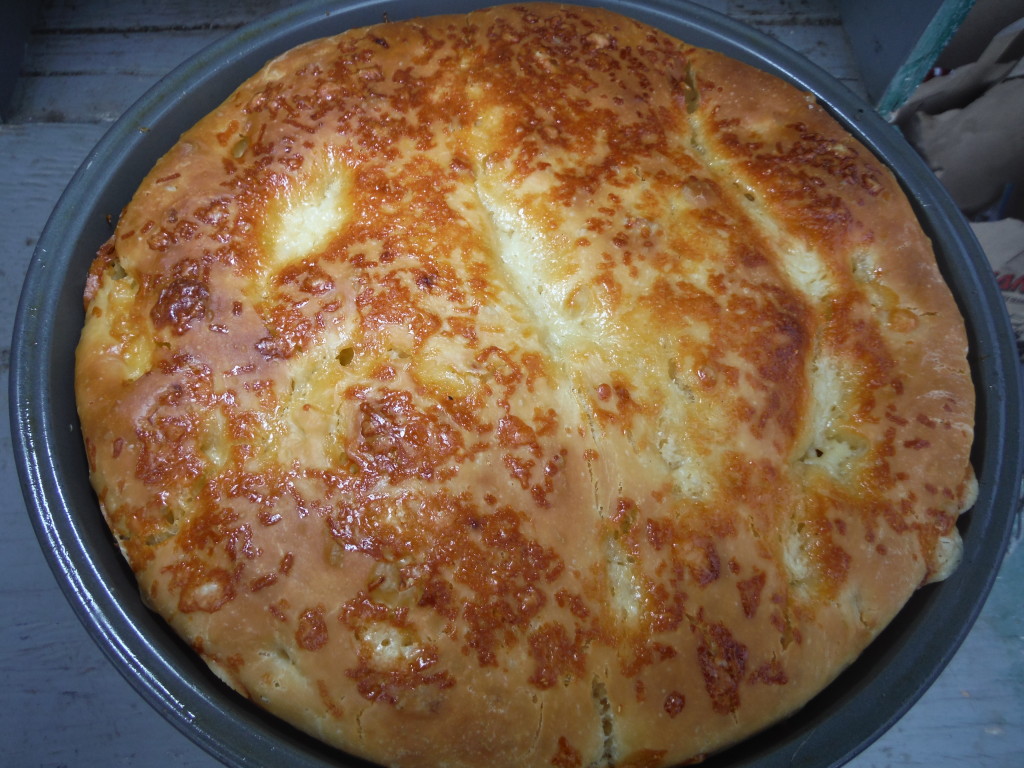 This recipe is an adaptation of a Portuguese Sausage Bread which was in Cherie Hamilton's "Cuisines of Portuguese Encounters".  The basic change was to replace the sausage with cheese in order to go better with the rest of the dinner.  This can be made at home or in a Dutch oven and was a hit at the Henry's Farm campout.
2 cups bread flour
1 egg
1 cup milk
1 package active dry yeast
1 Tbs olive oil
1 tsp. salt
¼ lb. firm cheese (cheddar, Asiago, pepper jack, etc.) cut into small cubes plus 1 oz. grated to sprinkle on the top.
Mix together all ingredients through the salt. The dough will be very soft, like a batter. Stir with a spoon for 5 minutes to stretch the dough and develop the gluten. Fold in the cheese cubes. Cover the bowl and allow the dough to rise until doubled. Grease a 9 inch cake pan and add the dough. Cover and allow to double in the pan.  Sprinkle the grated cheese on the top of the risen dough.
Bake at 350 degrees for about 40 minutes or until golden. Allow to rest in the pan for 5 minutes, and then turn out onto a cake rack to cool.