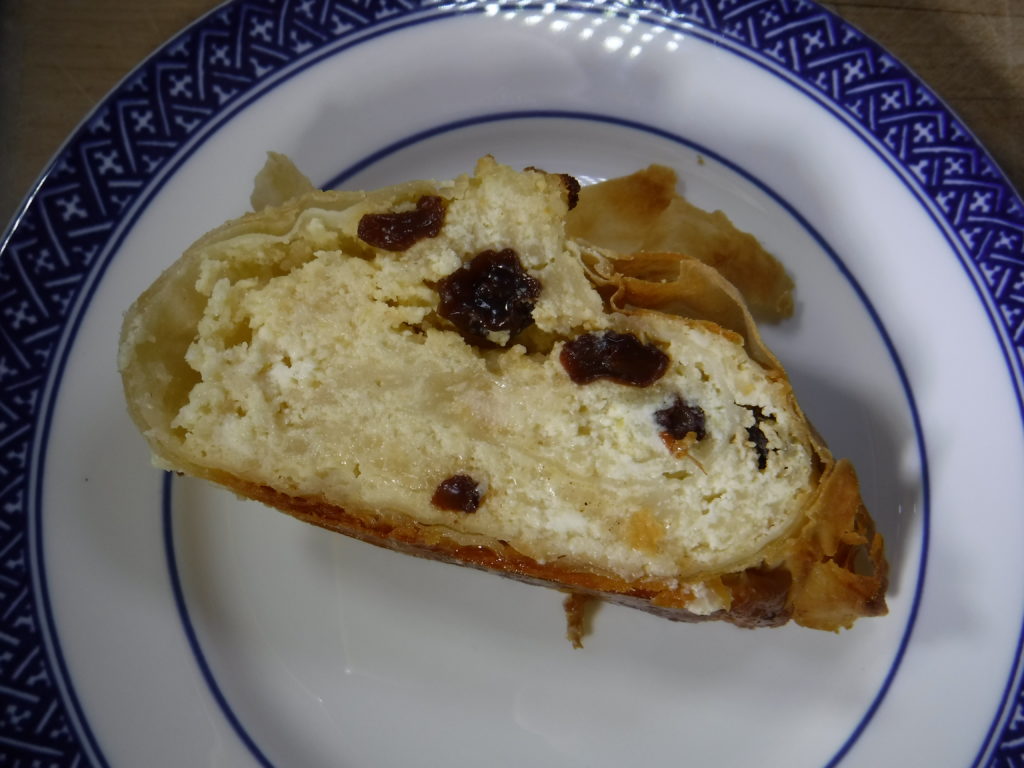 This is another popular filling for strudel. It is not very sweet, and would be very good as a snack with coffee. This version is adapted from Nick Malgieri's instructions on Craftsy.
½ cup raisins
1 Tbs. rum (optional)
4 oz. cream cheese, softened to room temperature
1 lb. whole milk ricotta cheese
1/3 cup sugar
50 grams unseasoned bread crumbs
2 egg yolks
3 Tbs. unsalted butter, melted
1-1/2 tsp. vanilla extract
Grated zest of one lemon.
At least an hour before making the filling, put the raisins in a small sauce pan, cover with water, and bring to a simmer. Drain the raisins and put them in a bowl with the optional rum.
In a large bowl, mix together the cream cheese and the ricotta. Mix in the sugar. Mix in the bread crumbs, egg yolks, and then the butter, vanilla, and lemon zest. Add the raisins (and rum) just before using the filling on a strudel.