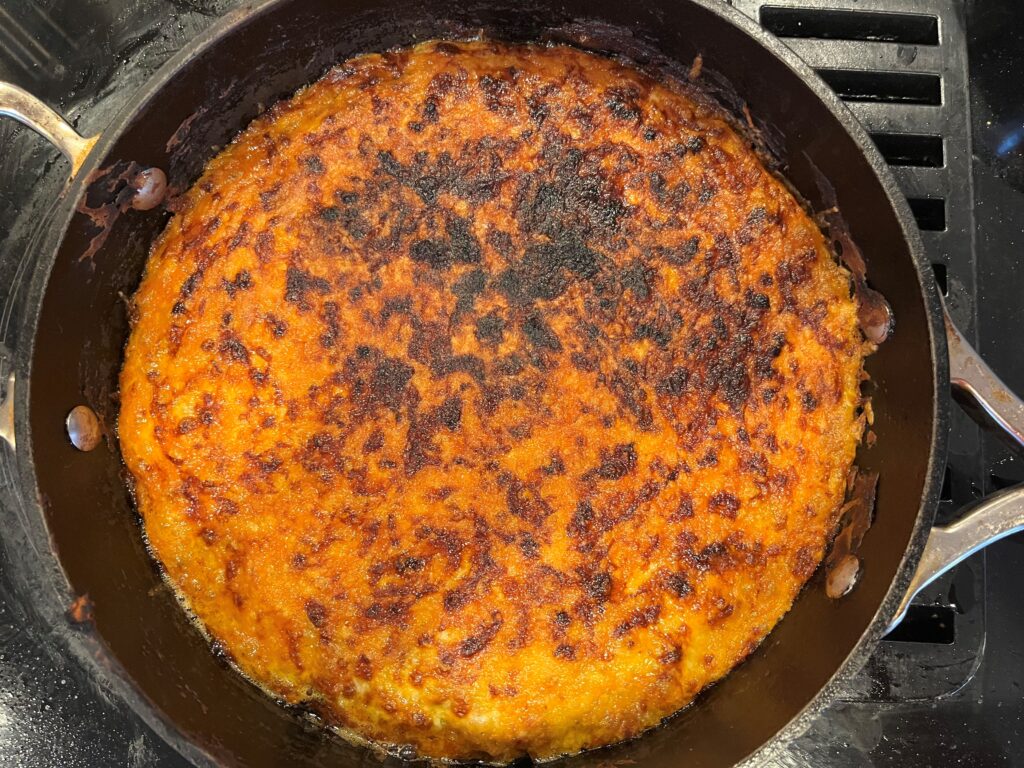 This is an easy dish for a midweek dinner or a nicer than usual lunch, and is adapted from a recipe in the Washington Post. It makes a tasty filling for flour or corn tortillas and will serve 4 people.
Vegetable oil as needed
6 oz. (1.5 large links) Mexican chorizo, skins removed
15 oz. can refried beans
4 oz. coarsely grated mozzarella
8 oz. coarsely grated Monterrey Jack, cheddar, or Mexican blend cheese
½ tsp. onion powder
½ tsp. garlic powder
1 tsp. chili powder
¼ tsp. ground cumin
1 Tbs. chopped fresh cilantro
8 tortillas
Optional garnishes: sliced avocado, chopped onions, pickled jalapenos, salsa, hot sauce, sour cream
Position the upper rack in the oven for broiling.
Mix together the cheeses in a bowl
Preheat the broiler
In an ovenproof skillet, brown the chorizo and break it into small pieces, adding oil if necessary. Remove the cooked chorizo to a plate and drain off all but a tablespoon of the fat in the pan. Add the refried beans and the onion powder, garlic powder, chili powder, ground cumin, and cilantro. Mix together and heat through. Add back the cooked chorizo, mix well, and spread evenly over the bottom of the skillet. Cover the bean and chorizo mixture with the cheese mixture. Broil for about 5 minutes until the cheese is browned and bubbly, watching closely towards the end. Carefully remove the hot skillet from the oven. Serve as a filling for the tortillas with the optional garnishes.